Did Tamar Just Throw Some More Shade at 'The Real'?
The drama seems to continue.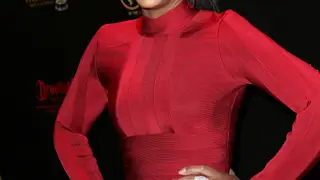 Is Tamar Braxton throwing even more shade at her former colleagues from The Real?
After reportedly breaking ties — and Instagram follows — with her pals Monica and Toya Wright for appearing on the talk show in its first week of the new season (that doesn't include her), Tamar is reportedly shutting everyone who is not her fan out of her life by setting her entire Instagram account to private.
That means, only her 2.5 million loyal Tamartians will be able to see what she's posting.
Did Tamar pull the move to get some privacy, or throw even more petty shade? We've seen plenty of the latter on her account ever since her was ruthlessly fired from the talk show, including calling out her co-stars for being phonies and, possibly, backstabbers.
While Tamar hasn't yet named any names, it seems she's still not over the drama.
Get the scoop on Tamar's upcoming solo TV show with BET Breaks, above.