Girl, Please: Stacey Dash Made a Clueless Comment About Michael Jackson
The actress is still talking.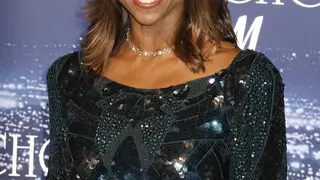 Social media went up in arms after it was announced that white actor Joseph Fiennes was cast to play Michael Jackson in an upcoming project. Now, Stacey Dash has once again come out of the woodwork to put her stamp of approval on the decision.
"I say, 'BRAVO!'," she wrote in her Patheos blog. "I'm sick and tired of being told, 'Sorry, Stacey, this is a Causasian-only role.' Counter-intuitively, this decision by Hollywood — which looks like a diss to Blacks — is actually what we've been saying all along: roles should NOT be based on color."
Dash went on to compare Fieness's role as the King of Pop to the Broadway play Hamilton, which is known for casting minority actors to portray legendary historical figures.
"I don't care about the race of the actors portraying historical figures and I can't wait to see Joseph's portrayal of Jackson," she said. "It'll be amazing as long as he plays himself truthfully and authentically."
So, it may not be all that surprising that Stacey Dash is playing devil's advocate with this one.
Catch up on Stacey's latest outrageous comments with BET Breaks below:
BET.com is your No. 1 source for Black celebrity news, photos, exclusive videos and all the latest in the world of hip hop and R&B music.