This Day in Black History: Feb. 4, 1973
"Wattstax," the documentary of "Black Woodstock," was released on Feb. 4, 1973.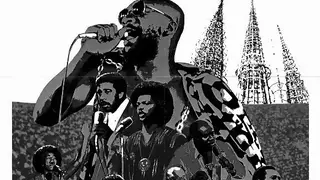 "Wattstax," the musical event that was dubbed as the "Black Woodstock," was the subject of a renowned documentary by Mel Stuart. The film, which was released on Feb. 4, 1973, was nominated for a Golden Globe award and for Best Documentary Film of 1974. It was screened at the Cannes Film Festival in 1973 and celebrated for its depiction of African-American performers.
The film covered the epic concert that was held at the Los Angeles Memorial Coliseum on Aug. 20, 1972, organized by Stax Records, the Memphis-based record company. It was organized to commemorate the seventh anniversary of the riots that had taken place in the Watts section of Los Angeles.
The concert featured performances by the Staple Singers, Richard Pryor, Rufus Thomas, Johnnie Taylor, the Bar-Kays and Isaac Hayes. In order to make the concert as accessible to as many people as possible, the organizers sold tickets for $1. The Rev. Jesse Jackson offered the invocation and it included the recitation of Rev. William H. Borders' poem, "I Am Somebody."

BET National News - Keep up to date with breaking news stories from around the nation, including headlines from the hip hop and entertainment world. Click here to subscribe to our newsletter.