37th Annual Stellar Awards: 3 Things to Know About 'Ambassador Dr. Bobby Jones Legends' Award Recipient Candi Staton
The soul and Gospel singer has been in the industry for nearly seven decades.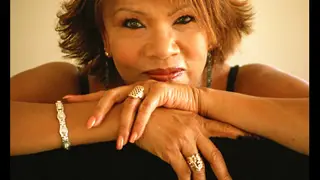 The Stellar Gospel Music Awards celebrated its 37th year honoring excellence in Gospel music during a weekend packed full of events and performances, concluding with the live-taped ceremony hosted by artists Jekalyn Carr and Kierra Sheard, on Saturday July 16, at Cobb Energy Performing Arts Centre in Atlanta Georgia.
Among the night's list of winners was music trailblazer and icon Candi Staton. The soul and gospel singer is best known for her 1976 disco hit "Young Hearts Run Free." During this year's ceremony, Staton was honored with the "Ambassador Dr. Bobby Jones Legends" award, an honor that reflects her career of nearly seven decades as a music pioneer and a captivating Gospel music artist. 
After a lifetime of great music, Staton has accumulated many well-deserved accolades and she was inducted into the Christian Music Hall of the Fame and the Alabama Music Hall of Fame.
Staton is regarded as one of the greatest singers of the latter half of the 20th century. As we continue to honor the musical legend, get to know her with these three facts you probably didn't know. Check them out below.
She's best known for a remake of a Tammy Wynette song

In 1970, Staton put her own spin on singer Tammy Wynette's iconic song "Stand By Your Man." Six years later, she released her disco chart-topper track "Young Hearts Run Free".

Staton and Aretha Franklin were pals

Staton had often been compared to the late Aretha Franklin thought her career. Ironically enough, the two musical were pals. While chatting with Rolling Stones, Staton told the outlet, the "Respect" singer "was a big e-mailer."  Shortly before taking the stage for a 2014 appearance on  Letterman, the singer said she received an e-mail from Franklin, stating "I'm watching you." 

She's a cancer survivor

Staton has proven her determination  can outlast even the toughest situation. In the summer of 2018, while rehearsing for her first U.S. tour, she felt a lump on the side of her left breast during a routine self-examination at home. She phoned  her doctor who later delivered the heartbreaking news. After 10 weeks of chemotherapy and 30 rounds of radiation, a year later the singer  revealed she was cancer free.