Hard-Knock Past: Celebs Who Went From Rags to Riches
Weezy, Nicki and other stars who started at zero.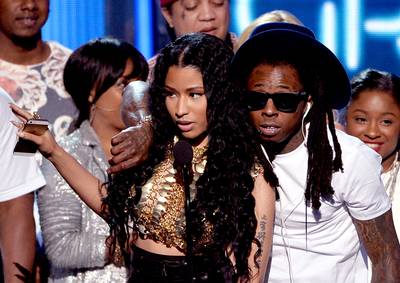 1 / 15
Lil Wayne - These stars may be able to fly private jets and pop Champagne on a moment's notice now, but they grew up far from glamour.Our list of celebs who came from poverty starts with Lil Wayne. When he said, "I bought me a double R, because I went from rags to riches," Weezy wasn't just rapping. Wayne was raised by a single mother in the Hollygrove projects of New Orleans before he was effectively adopted by his mentor, Birdman. It wasn't long before Weezy got a taste of the high life. (Photo: Jason Merritt/Getty Images)
2 / 15
Oprah Winfrey - Who says that hard work and a good attitude can't take you far in Hollywood? The talk show host was born to an unwed teenage mother, raised by her grandmother until she was 6, and later raised by her father. The small family relied on welfare to get by. But after showing promise as a journalist, Winfrey — who also endured sexual abuse as a young child — turned her gift of gab into billions.  (Photo: JDH Images / Splash News)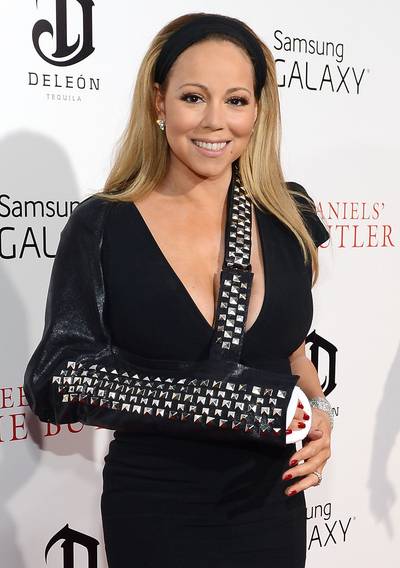 3 / 15
Mariah Carey - "Someone said I never paid any dues," Carey once recounted. "My whole life was struggling, because we were poor. We were alone, we had nothing. I've been paying my dues all my life." Indeed, before she became the over-the-top diva we know and love, Mimi lived on the wrong side of the tracks in Long Island with a mom who held down several jobs. Money got even tighter when the aspiring singer moved to New York City, where she worked several part-time jobs and simultaneously went to beauty school. (Photo: Larry Busacca/Getty Images for The Weinstein Company)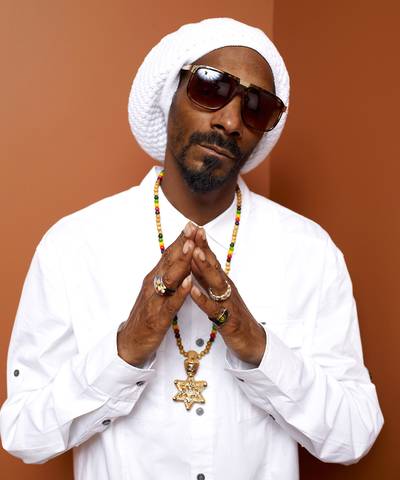 4 / 15
Snoop Dogg - Raised in one of the roughest neighborhoods in Los Angeles and a gang member with a record before he graduated high school, young Snoop was on the path to self destruction before he met Dr. Dre. It took just one quadruple-platinum album to take him "from the streets to the suites." (Photo: Matt Carr/Getty Images)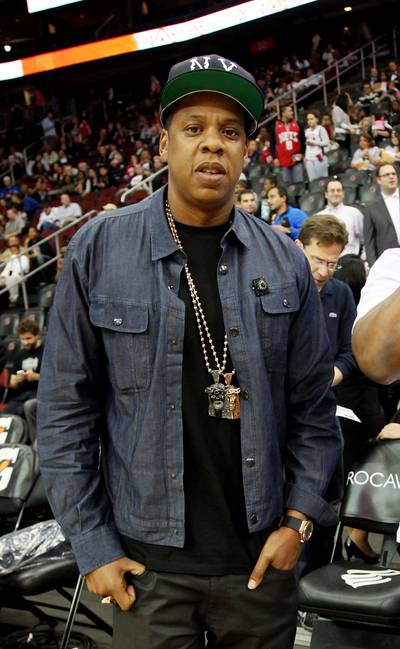 5 / 15
Jay Z - Before he was a businessman with an empire at his feet, Jay Z was another poor kid from Marcy Housing Projects in Brooklyn raised by a single mother and involved in crime. He has used his hard knock life as material for his rhymes since the beginning of his career.(Photo: Johnny Nunez/WireImage)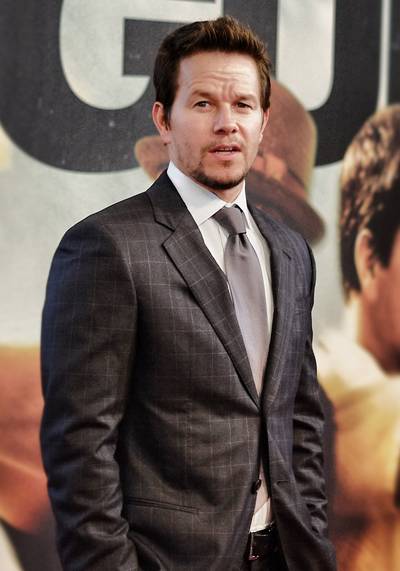 6 / 15
Mark Wahlberg - The Pain and Gain star may be worth an estimated $165 million today, but the actor once had to survive on quite a few less zeros. Wahlberg was the youngest of nine children and raised in poverty in Boston. At age 16, he served 50 days in prison for assaulting two men after a drug deal went bad. This was rock bottom for Wahlberg, and he was determined to turn his life around. A short time later, with the help of his brother, Donnie Wahlberg, his music career was born.(Photo: Neilson Barnard/Getty Images)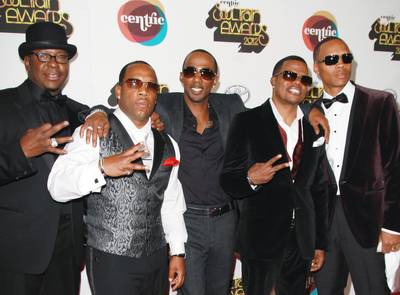 7 / 15
New Edition - New Edition was one of the hottest groups of the '80s and the precursor to the boy band movement, but the quintet formed not through a casting call of showbiz kids, but on the playground of Boston's Orchard Park housing projects. The elementary school friends hooked up with a local manager after a talent show, and the rest is music history. (Photo: Marcel Thomas/FilmMagic)
8 / 15
Tyler Perry - Growing up in New Orleans, Perry's childhood was defined by abuse, suicide attempts and homelessness. But he turned his pain into gain when his plays — which he wrote as a means of dealing with his trying circumstances — started making millions. The rest is like a fairytale. By his early 30s, Perry was a millionaire many times over and Hollywood's most unlikely mogul. (Photo: Christopher Polk/Getty Images)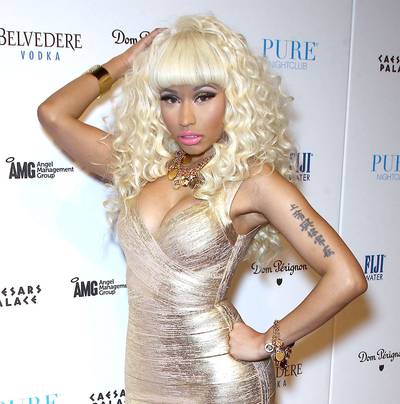 9 / 15
Nicki Minaj - The "Super Bass" singer's life was turned upside down at the age of five when her family moved from Port of Spain in Trinidad to a poor neighborhood in Queens, New York. "When I first came to America, I would go in my room and kneel down at the foot of my bed and pray that God would make me rich so I could take care of my mother," Nicki toldRolling Stone. Clearly, her prayers were answered — and then some. (Photo: Judy Eddy/WENN.com)
Photo By
Photo Credit: Judy Eddy/WENN.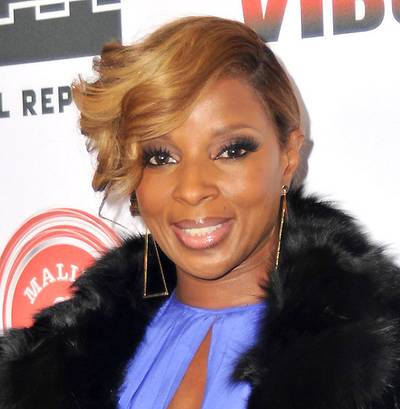 10 / 15
Mary J. Blige - Blige grew up in a public housing project in the Bronx, dropped out of high school and worked as a directory assistance operator. A karaoke booth in a local mall, where she recorded an impromptu cover of Anita Baker's "Caught Up in the Rapture" — turned her fate around. The demo got her a contract with Uptown Records and before long she was the toast of the hip hop world. Still, Blige never forgot her humble beginnings, paying homage to her job as an operator with her multi-platinum debut album, What's the 411? (Photo: Koi Sojer, PacificCoastNews.com)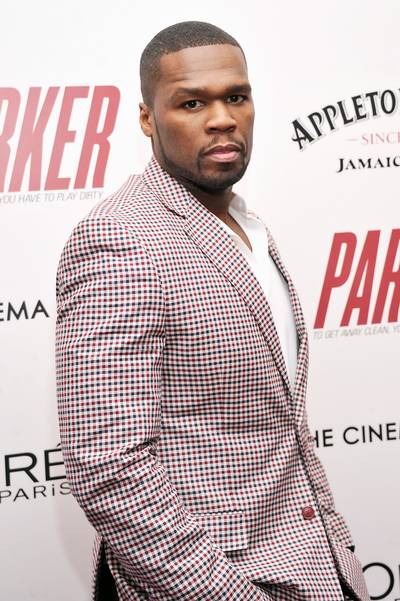 11 / 15
50 Cent - Fiddy's rags-to-riches story is one of the most dramatic on this list. The rapper was selling crack as a 12-year-old in his native Queens until he scored his first music industry break in 2000, when he was scheduled to shoot a video for his song "Thug Love" with Destiny's Child. Two days before filming began, however, he was famously shot nine times. Following his miraculous recovery, Fiddy got a second chance thanks to Eminem, who signed him to Interscope Records. The rapper's debut album, Get Rich or Die Tryin', sold 15 million copies worldwide. But his income from rapping is just chump-change compared to the bills he rakes in as a savvy entrepreneur. (Photo: Stephen Lovekin/Getty Images)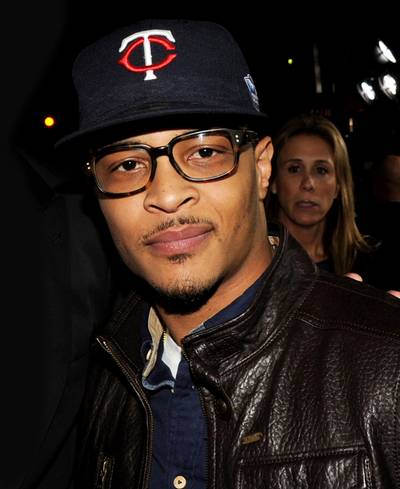 12 / 15
T.I. - Tip's hard-knock past is well documented in his lyrics: growing up in the projects, dropping out of high school, selling drugs and, of course, the multiple arrests. The rapper spent his 20s in and out of the clink, despite a string of hit records. He seemed to finally turn things around after being released from prison in 2011, and has been on top ever since with more hits, a reality show and acting gigs. Tip put his past and present side-by-side in his 2012 music video for "Go Get It." (Photo: Kevin Winter/Getty Images)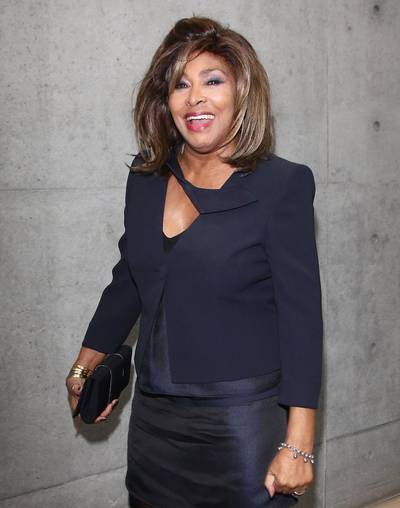 13 / 15
Tina Turner - Heartbreak, adversity and ultimately triumph: Turner's story has it all. The iconic singer, born Anna Mae Bullock in Tennessee, picked cotton as a child and suffered years of abuse under husband Ike Turner before they divorced in the 1970s. However, she had the comeback of a lifetime with thePrivate Dancer album and the hit "What's Love Got to Do With It" — becoming one of the top-selling recording artists in history. Turner finally found her own happy ending when she married Erwin Bach this year after nearly three decades of dating.(Photo: Vittorio Zunino Celotto/Getty Images)
Photo By
Photo: Vittorio Zunino Celotto/Getty Images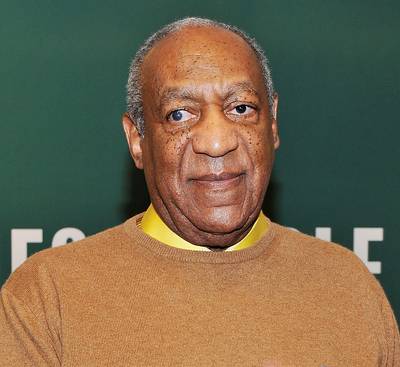 14 / 15
Bill Cosby - Raised in the Richard Allen Projects in Philadelphia, Bill Cosby worked both before and after school at a grocery store and shining shoes. After a brief stint in the Navy, Cosby attended Temple University, where he fully realized his talent for comedy. His years at Temple and his upbringing would later become the hallmarks of his hit series The Cosby Show and A Different World. (Photo: Slaven Vlasic/Getty Images)
Photo By
Photo: Slaven Vlasic/Getty Images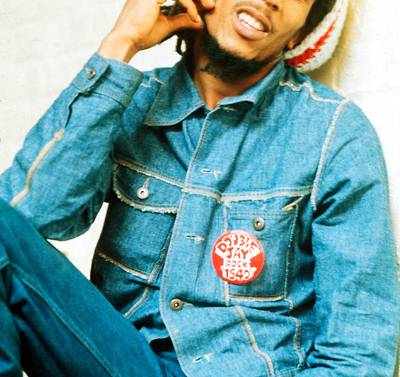 15 / 15
Bob Marley - Nesta Robert Marley had a poor but idyllic childhood in Trench Town, Jamaica, before he brought reggae to the world. But the singer, who died at age 36, didn't live to see how influential — and profitable — his music would eventually become. Marley is arguable as relevant today as he was 20 years ago, and his legacy lives on through his talented children.  (Photo: Michael Putland/Getty Images)