10 Key J Dilla Beats
The pioneering Detroit beatmaker died six years ago today.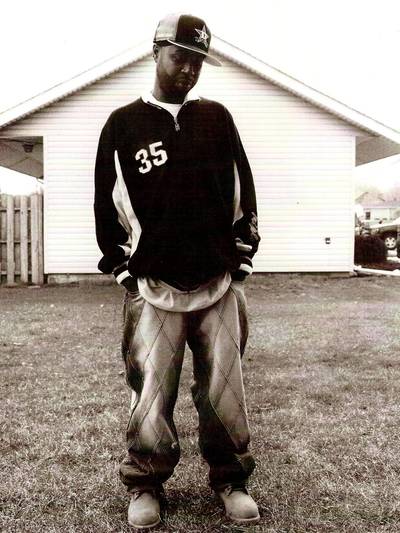 1 / 11
10 Key J Dilla Beats - James Yancey, aka J Dilla, was undoubtedly the most slept-on hip hop beatmaker ever when he was alive. But since his death — an eight-year anniversary, Monday (February 10) — he's achieved hip hop sainthood, a mythical cult figure to those lucky enough to have heard his pioneering productions. His influence on hip hop's sonic landscape is hard to underestimate; his work was the blueprint for late '90s and early 2000s neo-soul icons, including Jill Scott and D'Angelo; anchored the sound of Common, Busta Rhymes and Q-Tip; and was a huge inspiration to the Neptunes, the Roots and others. Here, on what would have been Dilla's 40th birthday, we took on the difficult task of distilling his lengthy track record to these 10 key moments — whether turning points or benchmarks in his career or groundbreaking master works that are still blowing minds today. Th...
2 / 11
The Pharcyde, "Runnin'" - This 1995 classic was Dilla's breakout production, introducing him to audiences beyond the Detroit underground for the first time. Backed by two loops from Stan Getz' "Saudade Vem Correndo" and Dilla's swinging drums and filtered bass — a signature throughout his career — "Runnin'" is still every bit as breathtakingly gorgeous as it was 17 years ago.(Photo: Delicious Vinyl)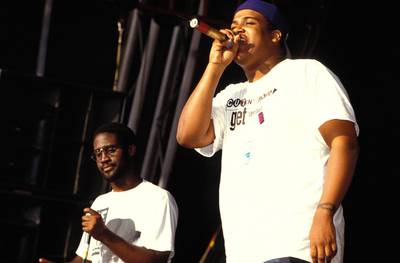 3 / 11
De La Soul, "Stakes Is High" - Dilla did it again the following year with "Stakes Is High," crafting another classic and easing the fears of any De La fans worried about the end of their partnership with long-time producer/guru Prince Paul. D once again shows off his filtering expertise with a dramatic piano loop from Ahmad Jamal's "Swahililand." De La and Dilla would go on to work together for years, yielding later bangers such as "Much More."(Photo:  Mick Hutson/Redferns)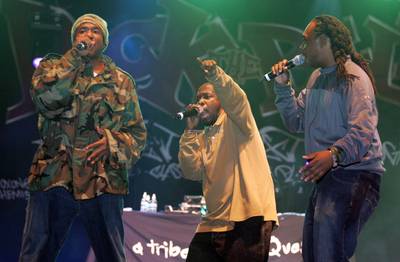 4 / 11
A Tribe Called Quest, "Get a Hold"  - In 1995, Detroit music vet Amp Fiddler introduced Dilla to Tribe, who recruited him to produce for their 1996 album Beats, Rhymes & Life, as part of their beat-making crew, the Ummah. Though Dilla and Tribe's partnership may have peaked two years later with "Find a Way," this 1996 banger was the stunning debut of his late '90s signature sound — hypnotizing, beautifully manipulated samples juxtaposed with woofer-wobbling bass and impossibly hard drums.(Photo: John Shearer/WireImage)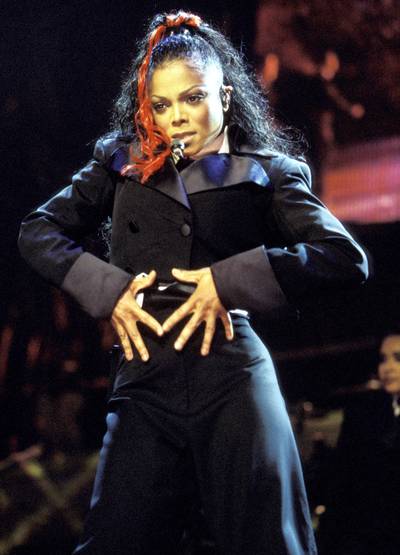 5 / 11
Janet Jackson feat. Q-Tip, "Got 'Til It's Gone" - Though Dilla's Ummah alliance resulted in some amazing work, at times it also served to obscure his contributions. This 1997 Janet Jackson hit was officially credited to Janet, Jimmy Jam and Terry Lewis, but the Ummah has long claimed they were behind the track. And with the bubbling bass line, dusty Rhodes chords and slick Joni Mitchell sample, it's impossible not to hear Dilla's fingerprints all over this one.  (Photo:  KMazur / WireImage)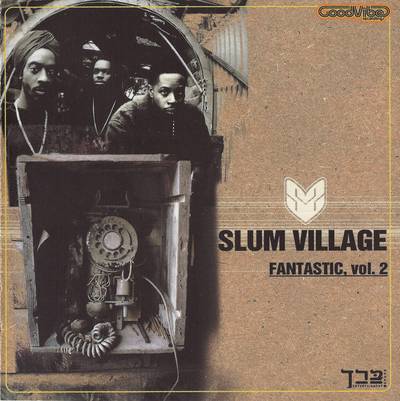 6 / 11
Slum Village, "Players" - Fast forward to "Players" — perhaps the finest cut from Slum Village, Dilla's Detroit crew — to hear Dilla's late-'90s sound at its apex. The production is simply on another level: There's the ingenious sample from The Singer Unlimited's "Clair" (the haunting refrain that sounds like "Players"), and Dilla's barely-there bass — warmer and deeper than ever. His trademark hand-clap snares and hi-hats, smartly lifted from "Rapper's Delight," featured a sloppy, drunken swing that had a game-changing influence on the Roots' Questlove, as heard on D'Angelo's Voodoo, and countless other producers and drummers to follow. (Photo: Delicious Vinyl)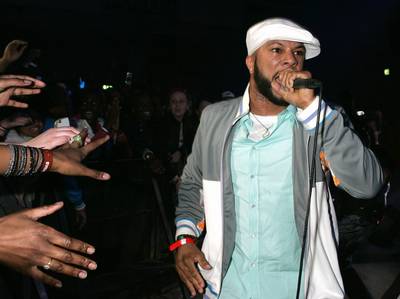 7 / 11
Common, "The Light" - Questlove, Dilla and D'Angelo went on to form the Soulquarian collective, which also included keyboardist James Poyser, Erykah Badu and others. The hard-working drummer/producer recruited the crew to produce most of Common's fourth album, 2000's Like Water for Chocolate, with Dilla doing much of the heavy lifting. D and Com would go on to collaborate for years, but their finest, most transcendent moment came on the Grammy-nominated breakthrough "The Light," an earnest, quintessentially-Common love letter anchored by Dilla's gorgeous flip of Bobby Caldwell's "Open Your Eyes." (Photo:  Jo Hale/Getty Images)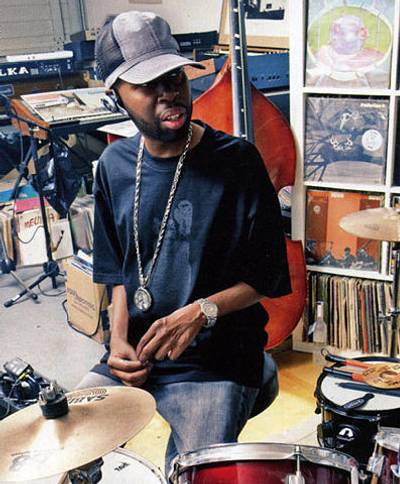 8 / 11
J Dilla, "Think Twice" feat. Dwele - This remake of Donald Byrd's 1974 classic showed that Dilla's skills extended far beyond beat machines and samplers. With live drums, bass and horns and Detroit crooner Dwele backing him up, he re-crafted this well-worn crate-diggers' cult favorite into a hazy, ethereal daydream.(Photo: Roger Erickson / Stones Throw Records)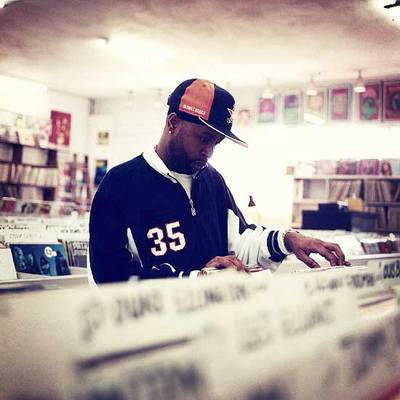 9 / 11
J Dilla, "Won't Do" - Though Dilla's impact and legacy is anchored in his groundbreaking production, he was no slouch on the mic either, and he had a gift for sung hooks, as heard on this cut from The Shining, released after his death. But the beat is still the undeniable, astonishing highlight, Dilla's subtle synth work and brilliant use of the Isley Brothers' "Between the Sheets."(Photo:  Stones Throw Records)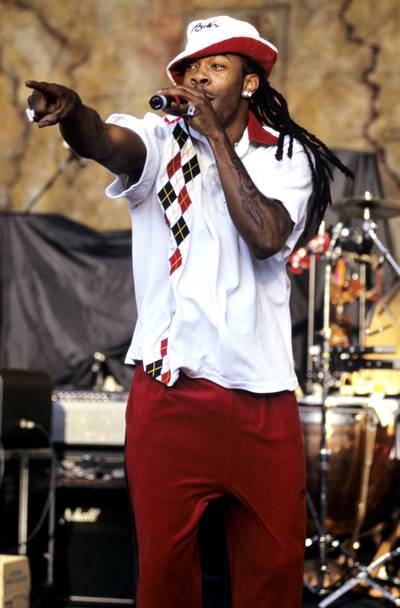 10 / 11
Busta Rhymes, "Takin' What's Mine" - Busta Rhymes was one of Dilla's earliest and most frequent collaborators, with the Detroit boardsman contributing standouts to nearly every one of his albums. Ironically, their best work is arguably this cut — a tongue-in-cheek carnival ride of sped-up vocal samples, drunken synthesizers and hand claps — released posthumously on Busta's Dillagence, a mixtape tribute to his fallen friend. If this is what these two were capable of cooking up after so many years of working together, it's hard not to think that their partnership was only just beginning to fulfill its untapped potential.(Photo: Tim Mosenfelder/Getty Images)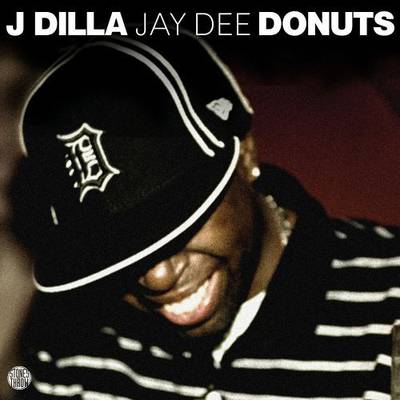 11 / 11
J Dilla, "Bye" - Confined to a hospital bed in 2005 while fighting the rare blood disease that would eventually take his life, Dilla still didn't stop working. With a small collection of 45s and a Boss SP303 sampler, he stripped down his sound to its barest essence for the album Donuts, released just days before his death. Listening to the ominously titled "Bye," it's almost as if Dilla knew he'd soon be speaking to listeners from beyond through his intricate chops of the Isley Brothers' "Don't Say Goodnight." A beefed-up version later found its way to The Shining and Common's Finding Forever as "So Far to Go," augmented by rhymes from Com and gorgeous falsetto work from an out-of-hiding D'Angelo. It was a fitting farewell to a true legend. (Photo:  Stones Throw Records)