Soul Train Awards 2023: 7 Times Coco Jones Looked Like She Was Dipped In Cocoa Butter, Rhythm, And Blues
God took his time with her.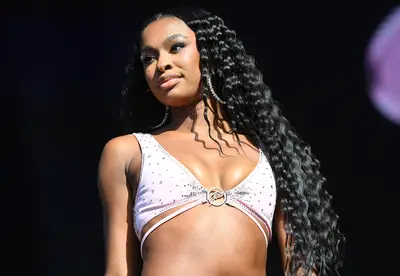 1 / 7
Coco Jones was dipped in the fountain of everlasting beauty. In this listicle, we'll look at seven photos that capture the essence of the R&B starlet we love.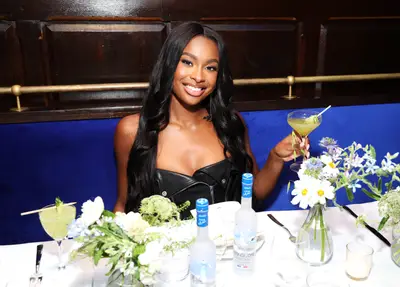 2 / 7
Celebrating a big feat is a massive moment in an artist's career, especially putting in that work. Coco Jones should be all smiles with this radiant smile as she celebrates the platinum success of "ICU" with High Standardz/Def Jam Recordings at Horses.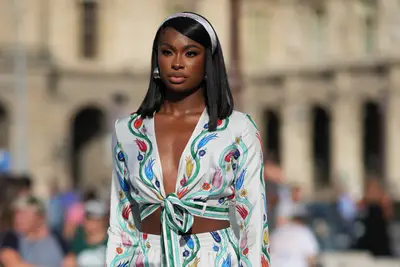 3 / 7
Beautiful is an understatement when we speak about Coco Jones. The sun is kissing her skin as she wears a headband and this colorful floral print crop shirt outside Casablanca during the Womenswear Spring/Summer 2024 as part of Paris Fashion Week.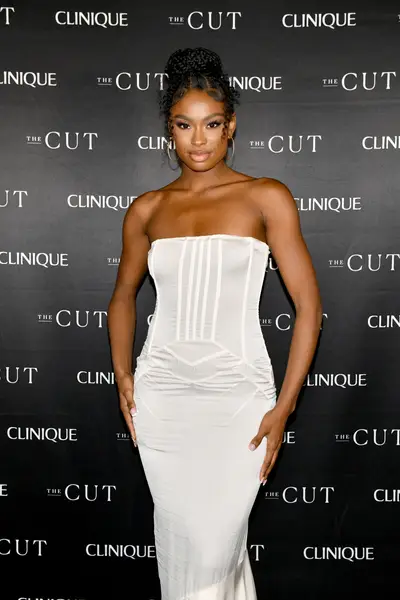 4 / 7
Coco Jones wakes up and looks gorgeous so effortlessly. Can we get into the pout and these cheekbones as she attends The Cut's NYFW Finale presented by Clinique.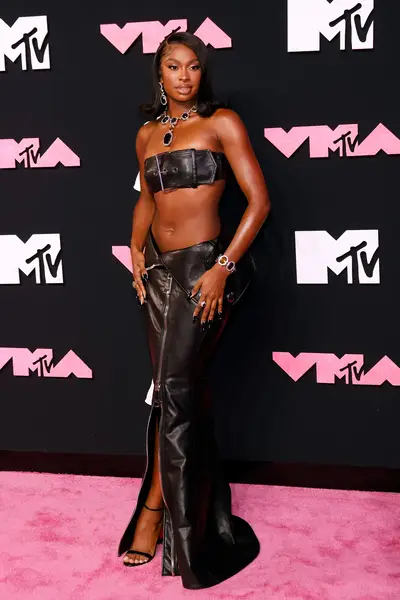 5 / 7
If there's one thing Coco Jones is gonna do, it's making sure she gives us a face card to look at, let marinate in our minds, and make sure it's embedded in our brains. Jones looks stunning as she attends the 2023 MTV Video Music Awards at Prudential Center.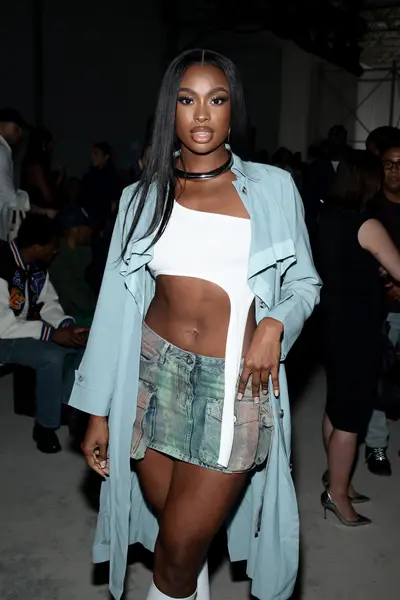 6 / 7
Oh honey, she owns the camera. The camera loves our girl Coco as she attends the 3.1 Phillip Lim fashion show during New York Fashion Week.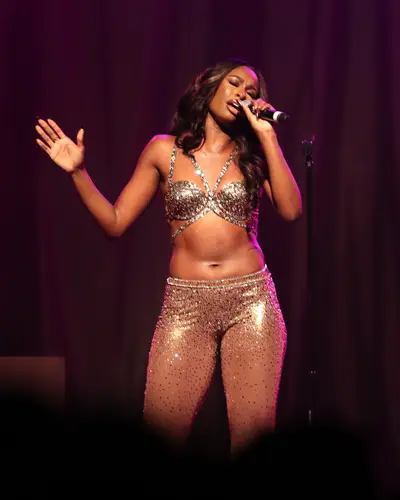 7 / 7
It feels like a dream when we look at Coco Jones. Eye to eye, might faint. Coco Jones's singing face even looks beautiful as she performs during her 'Coco Jones Tour' with Ebony Riley at The Fonda Theatre.