The Buzz: Drake's Collabs With Jordan, Frank Ocean's Cousin Sues and More...
Kevin Hart stans for Bey, happy birthday to Jay Z and more!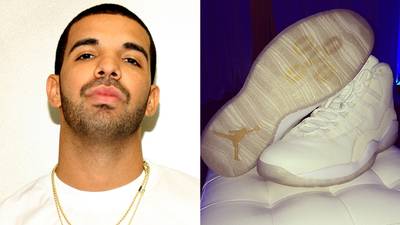 1 / 6
He's 27 Sitting on 23s - Just when you thought Kanye West was the only rapper in the sneaker game, Drake threw a curveball and revealed last night that he's now part of the Jordan brand. These sneaks will fly off shelves so let's clap it up for Drizzy one time for the best business move by a rapper we've seen in a while.(Photos: Bennett Raglin/BET/Getty Images for BET; Drake via Instagram)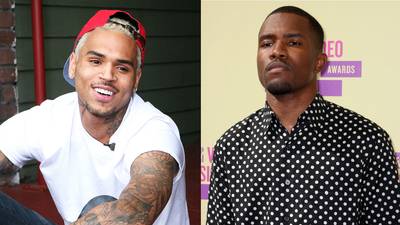 2 / 6
Another Day - Just when Chris Brown was out of the headlines, he's back in, thanks to none other than Frank Ocean. Although the two have been silent on their beef for a few months, now Frank's cousin, who was allegedly injured in the brawl between the two artists and their crews, is suing Brown for $3 million. At this point, we'd like to see this put to rest and let Chris get the help he needs in peace. (Photos: Maury Phillips/WireImage; Frederick M. Brown/Getty Images)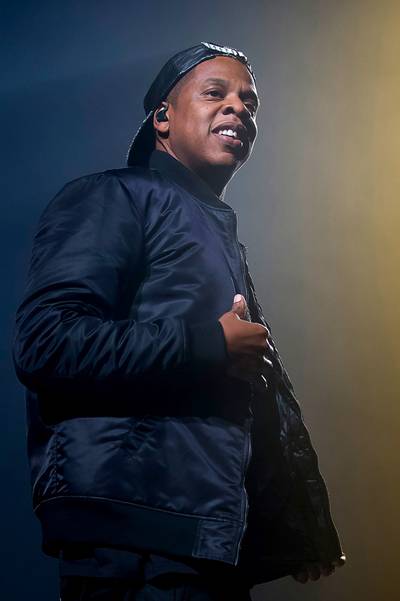 3 / 6
Happy Birthday, Hov! - It's December 4 and in hip hop it's pretty much a national holiday because it's Shawn "Jay Z" Carter's 44th birthday. Of course the number 4 is symbolic for him and his wife, so this year he's decided to celebrate turning 44 by going on a vegan challenge until Christmas. So yes, you read right, Jay and Beyonce are vegans until the next major holiday. But, once again, without Jay Z hip hop would look quite different so today celebrate by listening to his hits and enjoy!(Photo by Nigel Waldron/WireImage)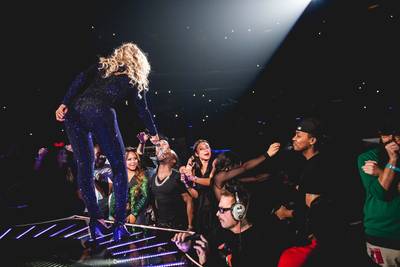 4 / 6
Fan Boy, Stan Boy - That's Beyonce holding her mic out to none other than Real Husbands of Hollywood star Kevin Hart, who seems to be stanning like the rest of the world. If he wasn't a fan before last night, based on his reaction we'd never know. (Photo: iam.beyonce.com)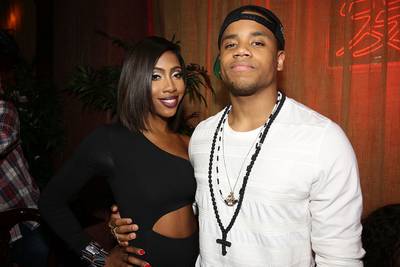 5 / 6
Cozy Co-Stars - Sevyn Streeter called on Mack Wilds to be the co-star of her upcoming video, "B.A.N.S.," and now the talented on-screen duo is looking extra cozy in real life thanks to this pic of the two at Streeter's recent Hennessy V.S celebration in NYC. Stay tuned to see if something is brewing and if they're more than just friends.(Photo: Shareif Ziyadat/Getty Images)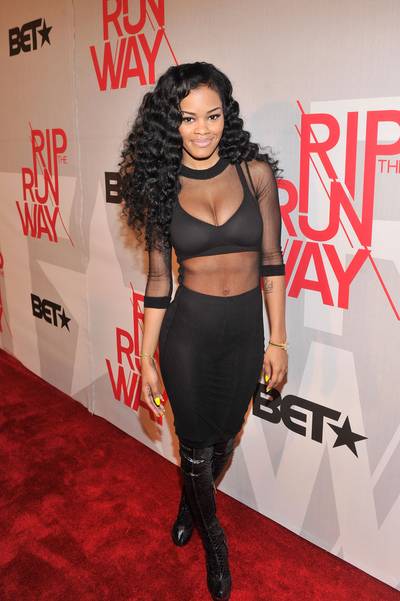 6 / 6
Teyana Taylor Officially Dropped - Rumors starting swirling the internet yesterday about Teyana Taylor being dropped from Reebok for her Twitter feud with Rihanna in September. After the two ladies took nasty jabs at one another, Teyana posted a photo of Rih's bruised face post the Chris Brown altercation from a few years back. Today, Reebok officially announced severing ties with the artist by telling MadameNoire.com the following: "We have ended our relationship with Teyana Taylor and do not have any upcoming product launches with her. "All I can say is that adidas partners with athletes and artists who blend well with our brand values. We evaluate our relationships with partners based on the values we hold at adidas and we don't condone violence of any kind."Hopefully this is a lesson learned by all that using words in a private arena may be better than airing dirty laundry on...