Soul Train Awards 2023: Let's Give Lizzo Her Flowers For Her Style And Grace
Lizzo breaks the mold!
1 / 7
We need to continue to give Lizzo her flowers while she can smell them as she's truly an icon for women everywhere! Lizzo continues to give us beauty and style so let's see some of her best looks. Here's Lizzo as she attends Femme It Forward Give Her FlowHERS Gala 2023 at The Beverly Hilton on November 10, 2023 in Beverly Hills, California.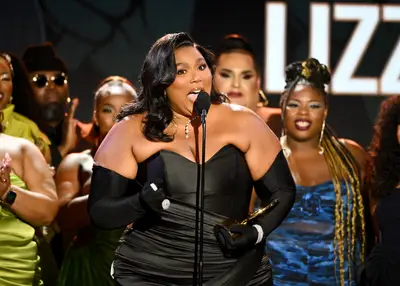 2 / 7
Lizzo looks gorgeous as ever in this black, sleeveless dress and these beautiful gloves to match. She needs to continue to smile and give us joy as we see Lizzo speak onstage at the 2023 Black Music Action Coalition Gala at The Beverly Hilton on September 21, 2023 in Beverly Hills, California.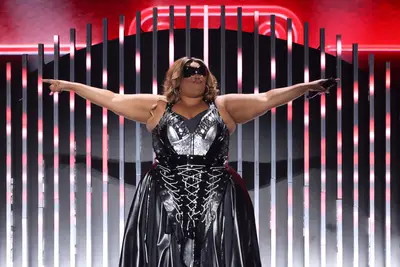 3 / 7
She's an alien superstar for real! Look at our heroine in this superhero-esque silver stringed body suit with these fly shades as she performs at Spark Arena on July 26, 2023 in Auckland, New Zealand.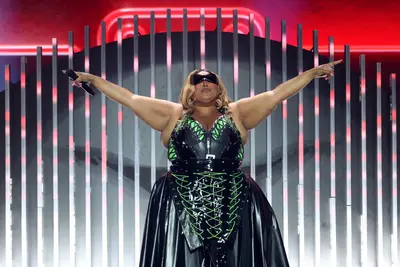 4 / 7
Let's give it up for the green version of the superheroine outfit. She's killing it and saving the world one record at a time.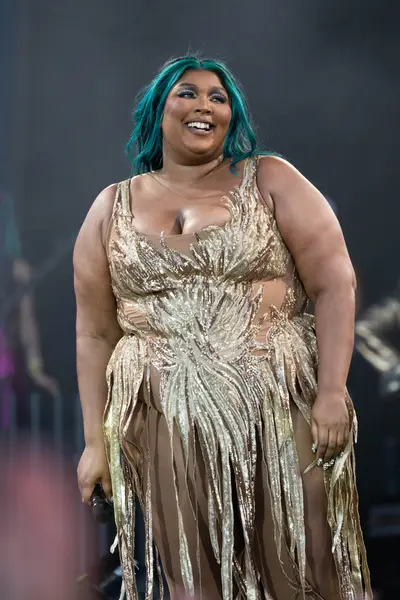 5 / 7
The goldmember outfit Lizzo has on is everything! Look at our star shimmer in this gold as she performs on The Pyramid Stage at Day 4 of Glastonbury Festival 2023 on June 24, 2023 in Glastonbury, England.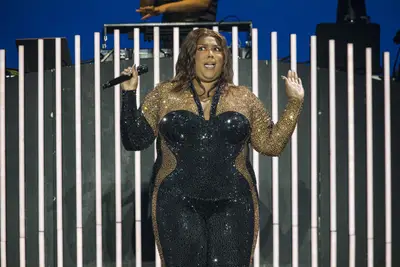 6 / 7
Lizzo is taking Renaissance and running with it in this beautiful black and gold jumpsuit. We're sure our 'Cuff It' Queen would approve this one as Lizzo performs on stage at Viejas Arena at San Diego State University on May 25, 2023 in San Diego, California.
7 / 7
Lizzo is a true Hollywood beaute in her pearls as she honors Karl Lagerfeld as she arrives at The 2023 Met Gala Celebrating "Karl Lagerfeld: A Line Of Beauty" on May 1, 2023 in New York City