Hip Hop Awards 2023: The Ghetto Gods Rock The Mic In Style: EarthGang's Best Performance Looks
Ghettofabulous.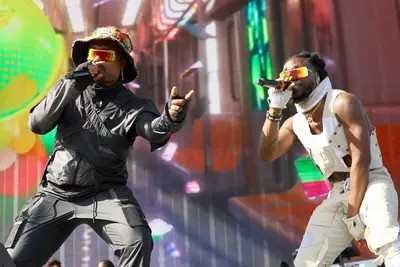 1 / 7
EarthGang is known for pushing the envelope with their fashion choices and wearing statements that are out of this world. So, it's a no brainer the duo decided to wear Afro-Futurism-inspired fits during their Coachella appearance this year.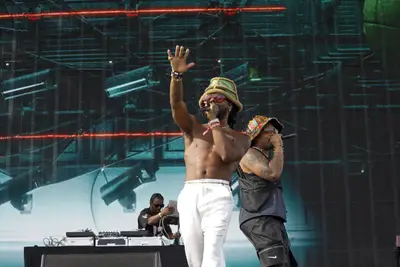 2 / 7
Nothing completes an outfit like a cool hat. Bucket hats are back in style and EarthGang is wearing them well. These great pieces for a cool and calm summertime fit.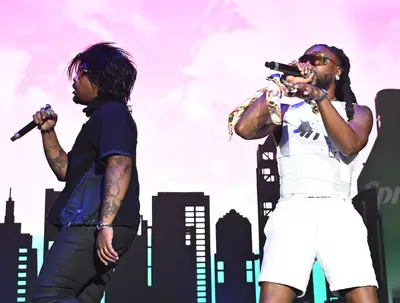 3 / 7
Such a swaggy duo, and they brought all of the swag to Atlanta during their set at the ATL Hip-Hop 50 concert.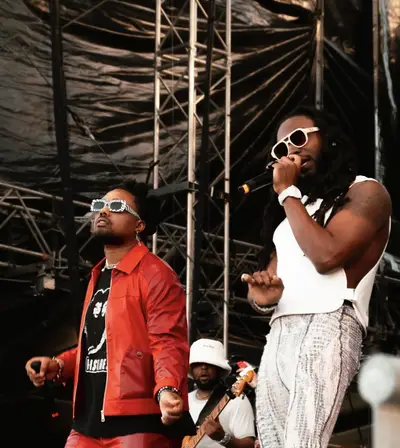 4 / 7
They are too classy for this world. If you need inspiration for Renaissance, here it is folks! The fitted sleeveless shirt with the silver, space vibe pants with the shades to match is such a lewk. Let's also talk about this the red leather two-piece that can fit any occassion. Well done, EarthGang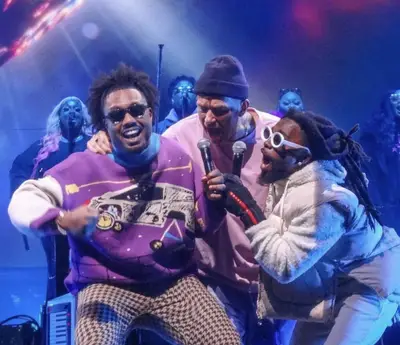 5 / 7
During their Atlanta Tour stop in 2022, the EarthGang duo gave us a groovy moment onstage with their outfits. Sporting bold looks from the purple sweatshirt paired with the checkered pants alongside this crop jacket moment. Like come on, this is fashion!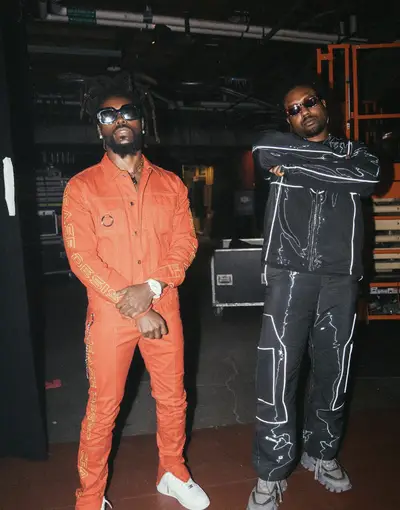 6 / 7
The orange and black jumpsuits were a good choice here. I may need to hit these two up and see where they got it from for my Fall collection.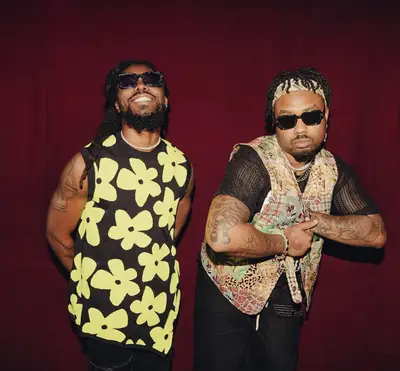 7 / 7
First off, we need to be a fly on the wall when they are in the gym because they look great. Secondly, this picture's peace and love vibes with the sunflowers is great. Also, the sleeveless jacket with this see-through top is an excellent look for those heated days and nights.