What You Call An Icon Living: I Am Hip Hop Hall Of Famers
The history of the I Am Hip Hop Award!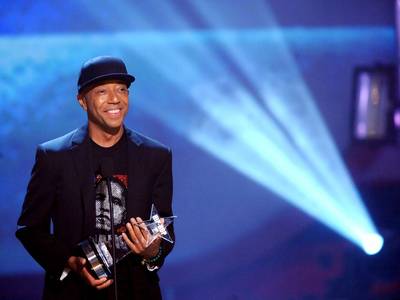 1 / 13
I Am Hip Hop Hall of Famers - Since the inugural show in 2006, Hip Hop Awards has been at the center of giving the genre's icons their flowers while they can still smell them. While we gear up for the 2018 show premiering Tuesday, Oct. 16 at 8P/7C, we take a look back at all the I Am Hip Hop honorees and reflect on their influence.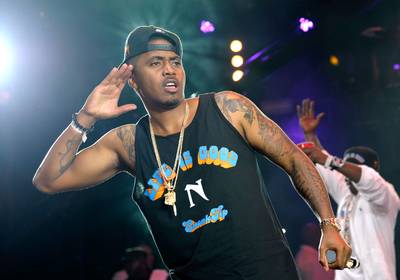 2 / 13
Nas - Year of Honor: 2006It seems contradictory to award a man who proclaimed hip-hop to be dead in an album title (which was released the same year he received this award) with the first I Am Hip Hop award. However, hip-hop as a culture has always been at odds with itself, and no artist has ever embodied that struggle better than Nas. (Photo: Ilya S. Savenok/Getty Images)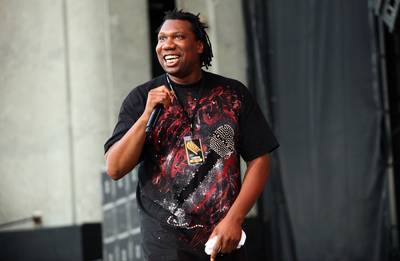 3 / 13
KRS-One - Year of Honor: 2007Activist. Teacher. Pioneer. Even though a few emcees will be remembered as hip-hop founders, only KRS-One is universally heralded for his loyalty and continued advancement of the culture. (Photo: Astrid Stawiarz/Getty Images)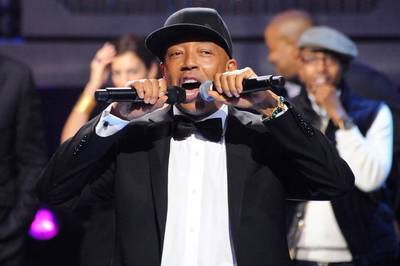 4 / 13
Russell Simmons - Year of Honor: 2008Since his entrance into the music industry, Russell Simmons has been an innovator in virtually everything he's touched. From building the Def Jam empire with Rick Rubin, to establishing Phat Farm as one of the premier apparel brands in the '90s, Simmons helped make hip-hop acceptable to mainstream America. (Photo: Jeff Kravitz/FilmMagic)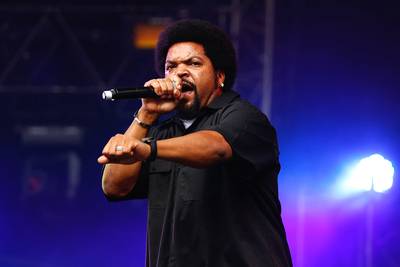 5 / 13
Ice Cube - Year of Honor: 2009If there's one great example of an artist doing a 180-degree career change, it would be Ice Cube. From being a founding member of "world's most dangerous group" N.W.A, to becoming a seasoned actor in family-friendly movies, Cube has paved the way for other emcees to make it in the film industry. (Photo: Brendon Thorne/Getty Images)
Photo By
(Photo by Jeff Kravitz/Getty Images for Triller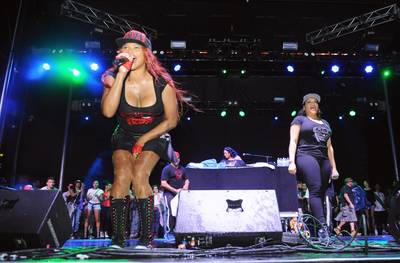 6 / 13
Salt-N-Pepa - Year of Honor: 2010Long before Lil' Kim, Foxy Brown and Nicki Minaj, there were a number of artists breaking down barriers for femcees, including Queen Latifah and Monie Love. Cheryl "Salt" Wray and Sandra "Pepa" Denton, also known as Salt-N-Pepa, perhaps had the most impact. (Photo: Brad Barket/Getty Images for 90sFEST)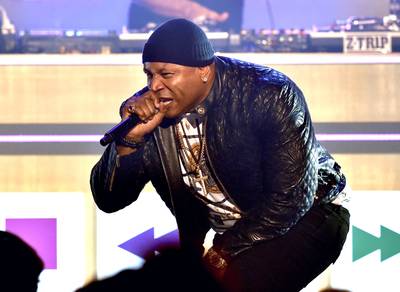 7 / 13
LL Cool J - Year of Honor: 2011LL Cool J is an undeniable rap legend who has managed to remain relevant generation after generation. Much like Ice Cube, "Uncle L" has catapulted himself into a career in film just as big as his career in music. (Photo: Kevin Winter/Getty Images for Spike TV)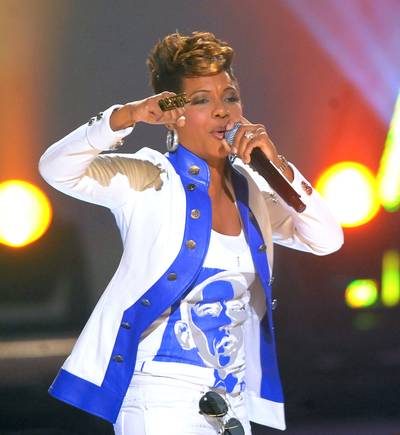 8 / 13
MC Lyte - Year of Honor: 2013Although her name has Lyte right in it, her weight in the hip-hop industry is extremely heavy. She's the first femcee to receive a certified gold single ("Ruffneck"), to release a solo LP (Lyte as a Rock) and to be nominated for a Grammy as a solo act (also with the single "Ruffneck"). (Photo: Rick Diamond/Getty Images for BET)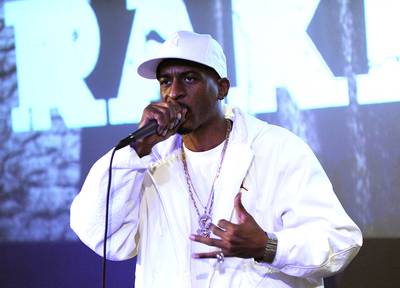 9 / 13
Rakim - Year of Honor: 2012The Long Island, NY, emcee rose to fame during the golden era of hip-hop and has influenced a generation of rappers that hopes to achieve the success and respect that Rakim has earned over the past 27 years.There's no wonder why this "Paid in Full" lyricist has been named one of the greatest MCs of all time. (Photo: Jason Kempin/Getty Images)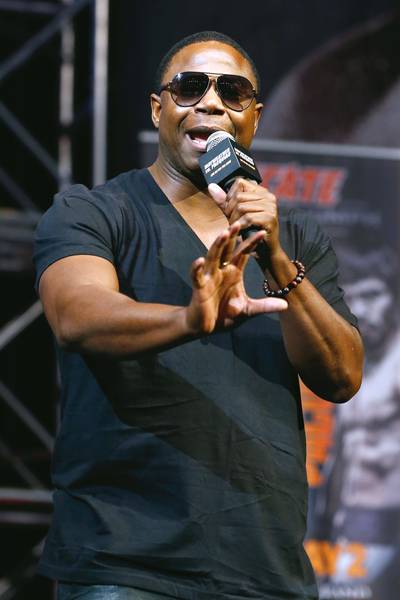 10 / 13
Doug E. Fresh - Year of Honor: 2014Beatbox king Doug E. Fresh spits like no other and has been a heavy influence on the younger generation.  (Photo: Al Bello/Getty Images)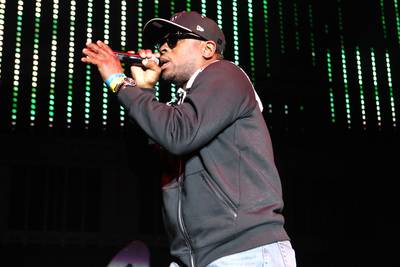 11 / 13
Scarface  - Year of Honor: 2015:Brad "Scarface" Jordan put on for the Dirty South as a member of The Geto Boys. He rose to the top of the game as a Def Jam executive, selling millions of albums. This year we're taking the time to honor the legend.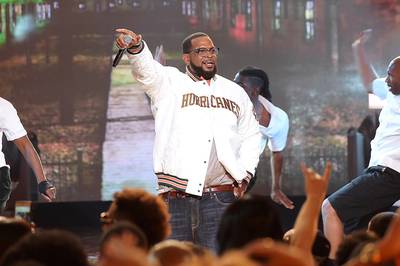 12 / 13
Uncle Luke - Year of Honor: 2017After taking 2016 off to re-imagine what the I Am Hip Hop segment would look like, we returned with Uncle Luke Campbell in 2017 as the honoree. Instrumental in shaping the sound of Southern hip-hop and pushing the envelope with his visuals, it was time for Uncle Luke to get his due, and what better place than Miami to receive this honor? In his acceptance speech, Luke reflected on putting Miami on the map and his role as a hip-hop pioneer. And the performance? Pure Miami magic, featuring all of the city's heavy hitters.  
Photo By
Photo: Gustavo Caballero/Getty Images for BET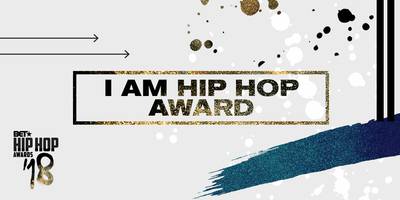 13 / 13
Year of Honor: 2018  - We hate to be secretive about who will receive the honor this year, but we'll share in coming weeks. In the meantime, hit us on Twitter using the hashtag #HipHopAwards, and tell us who you think it might be! Plus, be sure to follow the show on Twitter  to get the latest news, updates and surprise announcements.