BET Awards 2023: Uncle Luke Talks Current State of Hip-Hop, Freaknik and Pool Parties
The hip-hop pioneer also discuss the 50th anniversary of hip-hop on BET Talks.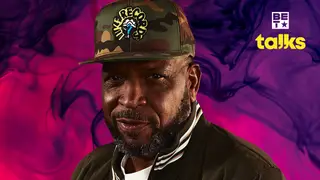 How does hip-hop today compare to 50 years ago? Let's ask a legend.
BET Talks sat down with rap pioneer and record executive Uncle Luke and discussed what he thinks of rappers today relative to the 50th anniversary of hip-hop, his upcoming Freaknik documentary, and more insight about his legacy in the industry.
Luther Campbell, or "Uncle Luke," got his start in the late '80s after managing and joining 2 Live Crew, a rap and hip-hop group made up of Fresh Kid Ice, Brother Marquis and Mr. Mixx. They were an instant South Florida sensation after their debut album, The 2 Live Crew Is What We Are, in 1986. Their Banned in the U.S.A. album, released in 1990, was the first music release to bear the RIAA-standard "Parental Advisory" warning sticker.
Before performing at the BET Awards 2023, Uncle Luke discussed his thoughts on today's rappers and the entertainment industry. Credited with bringing hip-hop to the South, he had a lot of perspective on what he observes today and sees for the future.
Campbell also talked about what he has in store moving forward, like his project as executive producer of the Freaknik festival documentary on Hulu that has caught tons of social media buzz.
Check out the 'dirty south' rapper's latest and greatest with some words of wisdom in the video above.