Columbus Day Is Now A Holiday For Indigenous Peoples And There Are Numerous Reasons Why
It's time we all face the heinous legacy of a genocidal colonizer.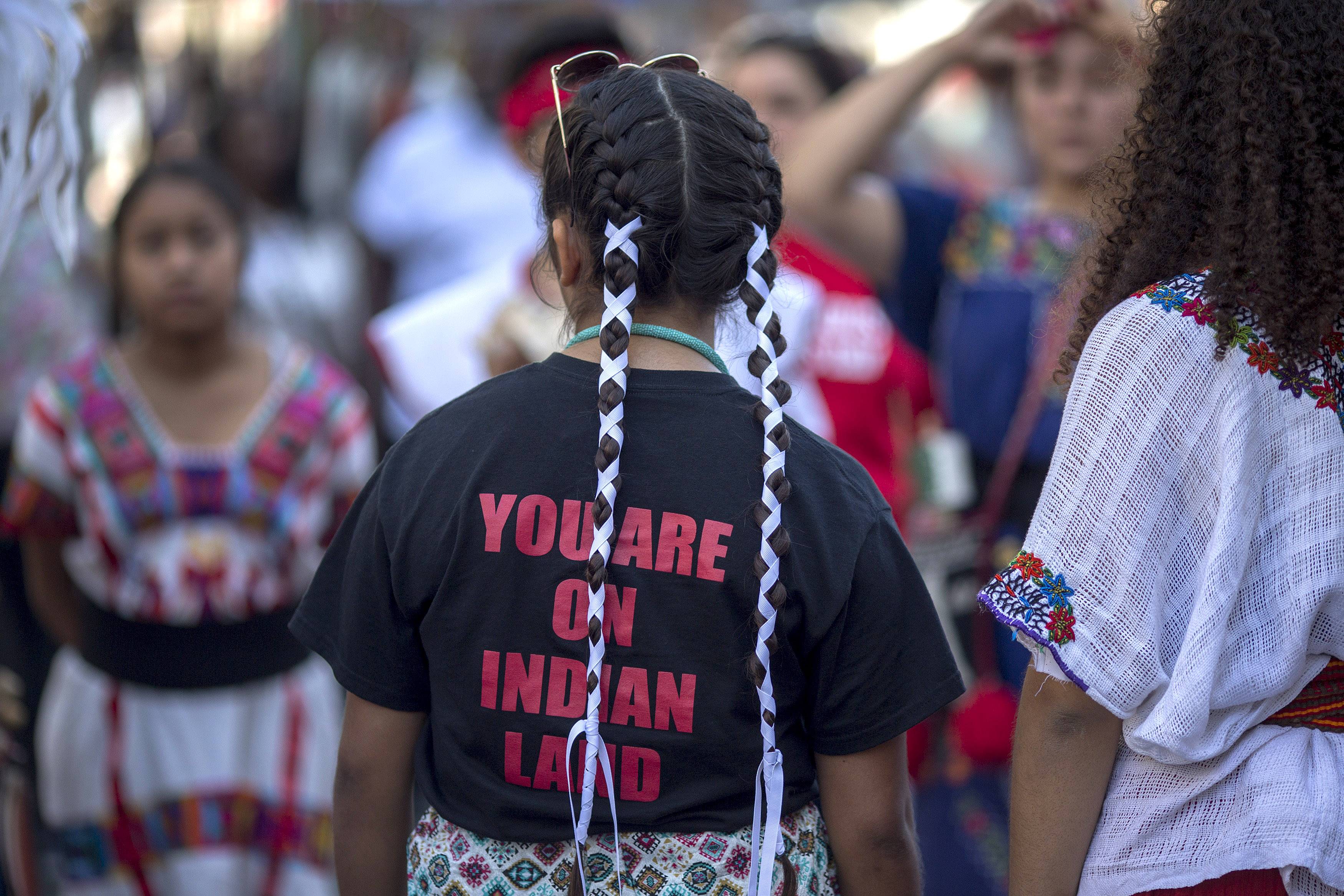 Last week, D.C. Council member David Grosso proposed an emergency legislation to "force a vote of the full Council to finally do the right thing by ending the celebration of the misleading narrative of Christopher Columbus on the second Monday in October in honor of #IndigenousPeoplesDay." 
The Washington Post reported Monday (Oct. 14), the District and other Washington jurisdictions have passed legislation to eradicate Columbus day to honor Native Americans.
As more and more cities, states and towns begin to adopt Indigenous Peoples Day in place of the erroneously entrenched Christopher Columbus Day, here's what you should know about the holiday meant to honor the lives and histories of Native American people and other Indigenous groups from throughout the Americas.
Christopher Columbus

Columbus Day, which was proclaimed a federal holiday in 1937 by President Franklin D. Roosevelt, commemorates the arrival of Christopher Columbus in the so-called island of Hispaniola in October of 1492. The Genoan explorer, who worked on behalf of the Spanish Crown, has long been credited for "discovering" the Caribbean and the Americas (Indigenous people had been living in the Americas for centuries before Columbus' arrival) despite ever having actually stepped foot on U.S. soil.

Revisionist history paints Columbus as a nautical genius and giant among scholars (not to mention, a historical toast among Italians), whose praises have been sung for centuries by academics and the like around the world. The very history books many of us Black and Brown folks grew up reading in our classrooms have failed to illustrate the heinous colonial, racist and genocidal acts Columbus bestowed upon the Indigenous people of the Greater Antilles and Lesser Antilles, and beyond.

Middle Passage

Upon arrival to the Caribbean, specifically present-day Haiti/Dominican Republic, began Columbus' decimation of the Arawak population via mass killings, women being forced into sex labor and natives in general into slavery. As a result, the Taino population was effectively wiped out for generations. What Columbus really wound up doing was setting the stage for what we know today as the Transatlantic Slave Trade.

Indigenous Peoples Day

Indigenus Peoples Day, attempts to uncover Columbus' treatment of Indigenous peoples, and it is also meant to pay respect and celebrate Indigenous lives and culture. Berkeley, California is thought to be the first city to adopt Indigenous People's Day, in 1992. Los Angeles, the second-largest city in the U.S., celebrates its second annual Indigenous Peoples Day, Monday (Oct. 14).

"Celebrating Columbus Day continues a dangerous narrative that erases Native American voices and minimizes the federal government's attempt at genocide and forced assimilation," said Rep. Deb Haaland, D-N.M., who last year became one of the first two Native American women elected to Congress.

New Mexico, as well as Vermont, Maine, Louisiana, Michigan and Wisconsin today celebrate their inaugural statewide Indigenous Peoples Day.