Gunna Event To Giveaway $100,000 To 1,000 Atlanta-Based Families Canceled (UPDATE)
The rapper was scheduled to host his 5th annual Gunna's Great Giveaway on Sunday (Dec. 18).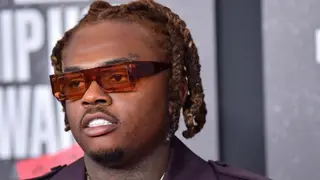 Gunna is home for the holidays and had planned to host his annual Gunna's Great Giveaway event on Sunday (Dec. 18). 
The event was scheduled to take place at a shopping venue in College Park, Ga., but police on Saturday announced that the business had canceled the giveaway as officers were planning security. No further information was available.
Goodr, a philanthropic organization that partnered with the artist to host the event, released a statement. 
"Gunna and the entire Goodr team were looking forward to brightening the holidays of the 1,000 families that registered," the statement read in part, according to Fox 5 Atlanta. "We are aware of how much the promised gifts meant to those families and we are collectively working to find an alternate solution. Registered families will be updated about the event's status. Goodr apologizes for any inconvenience this unexpected turn of events has caused."
Gunna was recently sentenced to five years in prison. He was one of 28 individuals named in a RICO violation. He was arrested on May 11, according to Vulture. The remaining four years of his sentence have been suspended. However, he will be "subject to special conditions" including 500 hours of community service.
In 2021, he partnered with Goodr to establish Gunna's Drip Closet and Goodr Grocery Store. The closet and store was created to assist students who have financial struggles.