Money Monday: 6 Steps to a Successful Auto Purchase
Here are the steps you'll want to take before you get in the driver's seat.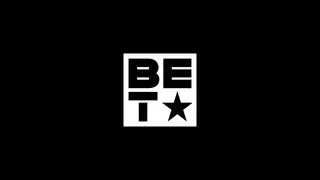 Car buyers navigate a fine line between getting excited over the prospect of purchasing a new automobile and the apprehension over the process of selecting, negotiating and financing the vehicle. A car is a major purchase for most people – and one that shouldn't be taken lightly or entered into without preparation and research. Here are six steps to ensure the best experience possible:
1) Know what you can afford: One way to assure a positive experience is to go into the process with a good idea of exactly what you can afford in terms of a down payment and monthly payments. Figure out what you can realistically pay out on a monthly basis and don't forget to factor in maintenance costs (particularly on used cars with minimal or no warranties), insurance premiums and fuel expenses. Visit handsonbanking.org to help with tools to make that decision easier.
2) Check your credit: Check your credit score (visit www.myfico.com for a free, online checkup). This 3-digit number can have a significant impact on what types of loans you will qualify for and at what annual percentage rates (APR). It's also the time to check your credit report by visiting annualcreditreport.com which enables you to request reports from all three agencies without charge once a year. By researching your credit status, you can prepare prior to your visit to the car dealer.
3) Improve your credit: If you can put off your car purchase for a few months or more, spend that extra time paying your bills on time, paying down high credit lines, repairing any "issues" that might have come up when you reviewed your credit report and requesting that any errors be addressed and fixed. These small steps go a long way in helping to boost your FICO score and get the best possible interest rate and terms on your new car.
4) Shop around: Once you've determined your financial footing, it's time to research car options and determine which vehicle(s) best suits your lifestyle and needs. The Internet is a good starting point. You can use it to narrow down your choices by exploring makes, models, prices, customer reviews, photos, videos and other useful details.
5) Check out the insurance rates:  Get insurance estimates from several sources (local agents, online providers, and so forth) to figure out what the car insurance rates will be for the various vehicles that you are considering. Different cars cost different amounts to insure, for example, and first-time buyers tend to pay higher premiums because they are younger drivers. Doing your homework in advance may help you decide which make and model will be most affordable overall.
6) Lease it or buy it: Unless you are paying cash for your new car, your next step will be to obtain financing for your vehicle. Your options include leasing (where you pay over time to essentially "rent" your vehicle, and then either turn the car in at the end of the term or buy it outright) or purchasing (you own the car after making a down payment and all of the monthly payments). If you'd like to drive a new car every three years without actually owning it, then leasing might be the best option. Keep in mind that with leasing there is generally an annual mileage allowance (e.g. 12,000 miles per year) and exceeding this allowance can result in associated fees. Buying, which allows you to essentially "build equity" in your car, is a good choice for someone who wants to keep their auto long-term, put higher-than-normal mileage on it and modify it to their individual preferences.

This article has been prepared for informational purposes only. The accuracy and completeness of this information is not guaranteed and is subject to change. Since each individual's financial situation is unique, you need to review your financial objectives to determine which approaches might work best for you.
BET National News - Keep up to date with breaking news stories from around the nation, including headlines from the hip hop and entertainment world. Click here to subscribe to our newsletter.