Black Student Who Shared Sorority Girl's 'I Don't Care If It's Martin Luther King Day, N****r' Video Wanted To Create 'A Call To Action'
Brittney Thomas and other Black students wanted the university to start taking campus racism seriously.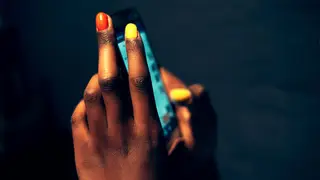 The Black student who attends the University of Alabama and reposted the racist videos from former student Harley Barber has revealed why she shared the videos and how she hopes the atmosphere will change on campus. 
When Brittney Thomas was looking on her Twitter feed on Martin Luther King Day she was "shocked" to see Barber's video.
On the day meant to recognize the contributions Dr. King made to the civil rights movement, Barber recorded video where she yelled "I don't care if it's Martin Luther King day. N****r, N****r, N****r. I'm in the south now bitch!"
Thomas then retweeted the videos of Barber and they quickly went viral. In an interview with theGrio, Thomas said she wanted to show the university how racism still exists on campus.
"My intentions were to inform students and have a call to action so that the school knew that we were taking this seriously and they should too take it seriously too," Thomas told theGrio.
Thomas said she and other Black students at the university experience plenty of microaggressions, yet notifying the administration about those incidents is difficult.
"It's hard to identify passive racism. It's really more of a systematic racism type of ordeal," she said.
However, Thomas wanted to make a legitimate impact with her decision to retweet Barber's videos. Although the 19-year-old was axed from her sorority and the school, Thomas says she is unsure if Barber is actually expelled.
"I know they were still going through the process of going through the code of conduct. They might have gone through with it, but I'm not sure. You can withdraw from school. So maybe she withdrew," she told theGrio.
Thomas knows racism exists everywhere and it's not going to go away overnight, yet she hopes this incident will make every UA student and faculty member aware of the intolerance plaguing their campus.
"Racism is still a very big and important issue on the campus of the University of Alabama. We have to continue to address racism when it occurs and continue to seek disciplinary action for each and every offense," Thomas said.
"We have to do better in this fight against racism and bigotry, all of us."