Did Bow Wow Just Shade Plus-Size Women?
Here we go.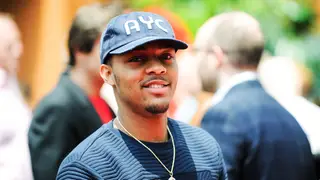 Leave it to Bow Wow, and he may tell you that the ladies love him — and they probably do — but based on the former rapper's track record of romances, has he ever given the plus-size ladies some love?
One of his fans hit him up on social media letting him know that he was missing out by failing to give a thicker woman a chance.
His response was a simple question, "Am I?" following by a crying laughing emoji.
Does Bow Wow need a plus-size woman in his life? What do you think?
Get more Bow Wow news with BET Breaks, above.