J Dilla Recording Equipment Donated to Smithsonian
The producer's Moog synthesizer and MPC will be featured at National Museum of African American History and Culture.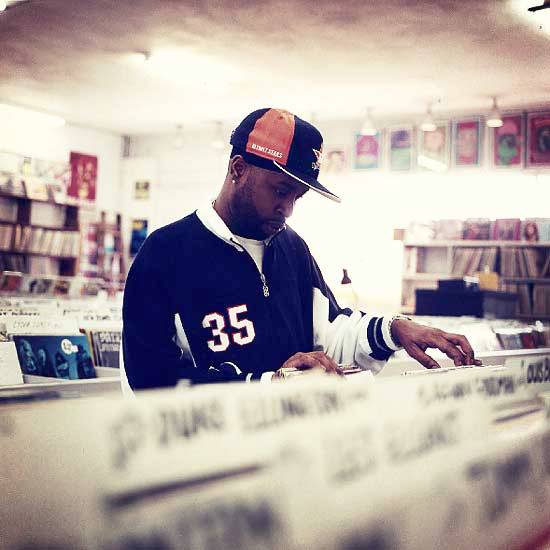 During Thursday's DC Loves Dilla tribute concert, his mother, Maureen Yancy, announced that she was donating his custom Minamoog Voyager synthesizer and the Akai MIMI Production Center 3000 Limited Edition MPC (one of only 2,000 made) that he used to make the tracks for hits like Common's Grammy-nominated "The Light" and De La Soul's "Stakes Is High."
The Detroit native, born James Dewitt Yancey, died in 2006 at the age of 32 from TTP, a rare blood disease. But he created a legacy that still lives on through his former Slum Village group mates, the 15 albums he released, and his work with numerous influential artists, including Erykah Badu, The Roots and Busta Rhymes. He was nominated for a Grammy for his production on  A Tribe Called Quest's Beats, Rhymes and Life in 1996, and Kanye West credits his unique style as an inspiration for his own work.
"Everyone who pays attention to hip hop has heard J Dilla's work whether they realize it or not," Timothy Anne Burnside, the historian at the museum who worked with Dilla's mother to secure his equipment, said in a press release. "J Dilla's body of work is a testament to creativity and innovation, the very elements on which hip hop was founded." 
His synthesiser and MPC will be part of the museum's arts and entertainment collection, which will explore how the music of African Americans shaped the country's social and political history. It will be displayed alongside artifacts from Louis Armstrong, Ella Fitzgerald and George Clinton/Parliament Funkadelic in the "Musical Crossroads" exhibition, which will be on display when the museum opens in 2016.
BET.com is your #1 source for Black celebrity news, photos, exclusive videos and all the latest in the world of hip hop and R&B music.