See Why Will Smith Wants The World And Jada To Appreciate His 'Real' Manly Feet
No pedicure required.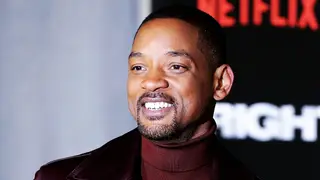 Most men are usually ashamed to show their feet — especially in front of a lady — but not Will Smith. The former Fresh Prince star is taking a stand and letting guys know it's OK to flash your feet on the 'gram too. 
Nope, none of the above. He simply wanted the world to know that he is not just a cool dad, but also Jada Pinkett-Smith's awesome husband. After 20 years of marriage, Will's co-signing on showing your girl your "dogs," flaws and all. *cue Beyoncé*
Thanks Will for encouraging men everywhere to be brave enough to bare their soles. Get it? We crack ourselves up!