Tweet Inspires Hundreds Of Women To Share Horrifying Stories About Being Stalked By Men
And many of them feared for their life during the terrifying encounters.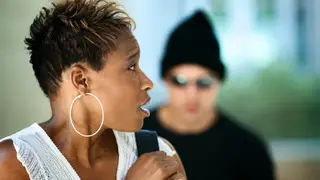 One woman tweeted about how she helped a woman she'd never met escape a stalker. Once the tweet went viral, hundreds of women detailed their own horrific stories about being followed.
It all began when Gabriella tweeted about how a woman approached her and asked her to pretend to be a friend because a man was following her.
Gabriella told BuzzFeed News she felt it was necessary to share her story and highlight how unsafe women feel when men have pervaded their space.
"I think women need to be safe at all times and any way possible," she told Buzzfeed.
Quickly other women began tweeting terrifying encounters they've had with men who refused to leave them alone.
Regina Acheampong, 34, of North Carolina, also shared a story of about how a man followed her in his car and on foot in broad daylight.
Just a month ago, Acheampong saw the man had intentionally park his car just to approach her as she walked her dog. He then started following her and began yelling, "Why are you ignoring me?" and "I'm trying to talk to you."
Acheampong feared for her safety and felt forced to lie and say she was in a relationship.
"What do I do if he tries to attack me? My dog is not a big dog. This is broad daylight," she thought to herself, as reported by Buzzfeed. 
"The anxiety or fear of being attacked — it changes how you move through this world. It's really sad," she told Buzzfeed.
She said there have been an innumerable times when she's felt unsafe by the stalking of a man. Now, she carries a weapon for her own piece of mind.
Acheampong, who's in the process of launching a blog about wellness and mindfulness, believes "there's value in sharing your story."
"If we don't share our stories, there's no healing, there's no growing, there's no learning," she said. "It may urge people to correct their behavior and understand the impact of their behavior."
Other women continue to share their personal stories with the hope that it would shed light on the dangerous situations women experience on a regular basis.