A Cameo From This Marvel Character In 'Men In Black' Would Be Perfect
Tessa Thompson and Chris Hemsworth discuss picking up the mantle of the "Men in Black" with their continuation of the franchise, "Men in Black International."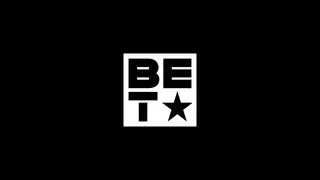 Tessa Thompson and Chris Hemsworth are picking up the mantle of the Men in Black with their continuation of the franchise, Men in Black International. The original trilogy starred Will Smith and Tommy Lee Jones as intergalactic lawmen keeping the Earth safe from alien threats. In this reboot directed by F. Gary Gray, the Thor: Ragnarok co-stars reunite as agents M and H in a whole new story.
Early on in filming, BET.com was invited to the set in London where we spoke with the actors to get a sneak peek at the production. The Warner Bros. Studio lot was teaming with energy as white marble floors were criss-crossed with aliens of all shapes and sizes, including dancers Les Twins. We were shown some of the weapons and vehicles that will be featured in the film, (including a sick hover bike that looks like Tony Stark designed it after spending holiday on Cybertron) and watched an early scene being filmed.
While director F. Gary Gray was busy overseeing shots, his co-stars spoke highly of his leadership.
"I'm a big fan of him before working on the film," says Chris. "I love his consistency. He wants to get the best version of what's on the page but always sort of searching for what else we can get and encourages us, gives us a free take each time. I know a lot of directors say they're going to do that 'I love improvisation' but don't really encourage it."
"I've been a fan of his for so long since the TLC's 'Chasing Waterfalls' video," adds Tessa. "I hadn't even realized cumulatively when I look at the breath of his career and what he's done, that he made such an impression on me when I was young, like 'Bye, Felicia.' He's just great."
With the new trailer to Men in Black: International finally out, here are five things we learned from the set.
FRIENDS FROM WORK

In this buddy cop film set in locations around the globe, Tessa's Agent M is more like Tommy Lee Jones' Agent Kay, no-nonsense and by the book, while Hemsworth's Agent H is more akin to Will Smith's agent Jay. Their prior work together as Valkyrie and Thor definitely made things easier on set.

"One of the earliest conversations was 'Who's the girl? What are we doing?' And she was at the top of the list and it was fantastic to pick up where we left off," says Hemsworth. "It's been a lot of fun. Other times when you work with a co-star, the first half of the shoot is getting to know each other, so not having to do that was a relief. Both of us wondered how we make something unique, not only for the franchise, but from what we've done before. But it's good to pick up where we left off."

"It's fun. The original movies have such a particular kind of tone and feel and there is something sort of inherent to the world of MIB," says Thompson. "Particularly when we're on these real MIB sets. It feels like the ghosts or gods of the movies come down and say, 'You will say it this way,' in a nice way. But we're also trying to find what this new thing is."

DUO DYNAMICS

Chris: Well, this is pretty early in the film. We want to have the characters be kind of far apart and sort of opposite. There's more fun to be had there trying to figure out that conflict or traverse that new relationship and trying to get on the same page and missing constantly. It's a fun dynamic to play through that and in this particular part of the film my character does things his own way, reckless in his approach. He doesn't take advice from others. He works alone usually, and in this particular instance they've sort of teamed up together, outside of either of their first choice. She'd probably prefer to be saddled with someone more "on book." But it gives us somewhere to go. Gives us a nice arc.

Tessa: Her whole life was transformed by an experience she has as a really young child with an alien and these men in black, although she didn't know that they were literally called "Men in Black" at the time. They sort of changed the course of her life. This organization has been so mythologized in her mind, and when she hears that this is one of their "star" agents who has saved the world, for the first part of the film she's trying to grapple with that idea of him, this heroic, smart, wicked agent and the reality of him. They both misunderstand each other, and one thing that we've talked about a lot, Chris and I, is this idea of "What do they teach each other?" I think what was touching about Will and Tommy's dynamic over the course of the three films is you felt like they really offered each other SOMETHING. They were able to be better men, frankly, from being in the company. They made each other stretch and grow. That's played with the easiness that this franchise has, but it's inherent. There's also other layers of the dynamic, because he's a guy and I'm a girl and, you know…

THROW YA GUNS

From the "Noisy Cricket" to the De-Atomizer, Men in Black was known for its heavy firepower, and MIB: International is no different.

Tessa: You have a favorite weapon. You love one of those…

Chris: This Tommy Gun-esque thing where I pull a hubcap off the wheel and slam it on the gun.

Tessa: Chris is so good at gun stuff.

Chris: I don't think I've ever fired a real gun in my life, but I've had sticks and things I thought were guns, as kids, and play in the forest, run around and pretend to be an action hero. I make the sounds for most of them. It saves us money in post-production.

Tessa: I love that there's all these hidden guns inside the Jag, and for M it's really a moment of, you know, she's been waiting to uncover this world, and so it's sort of physically puts her right into this space of just being constantly surprised by this organization and this new world she's entered, which is really fun.

GUEST LIST

Another fun feature of the Men in Black series is the celebrity cameos that make their way into various scenes. The late Michael Jackson and fashion designer Isaac Mizrahi were just two of the boldfaced names who made their way into the celebrity "alien" files. But who would they like to see in MIB: International? Cardi B was pitched early on, but they have a pick from their last gig.

"I'd like to see Korg in the lobby here," Hemsworth says of this rebellion-leading Kronan warrior from Ragnarok, played by director Taika Waititi. "Could you imagine? The movie would do a complete turn in his direction."

"Oh yeah, probably. He would walk away with it," Tessa says in agreement. "There has been some talk about who it would be because MIB has this constant 24-hour surveillance on aliens, and in the past people like Silvester Stallone and Michael Jackson were those [before]. So, it's fun to come in every day and pitch new people."

Nevertheless, don't expect too many Marvel-related puns. Producer Walter Parkes reveals that "there was one line where Chris says, 'You really hammered him,' and he was like…no."

LOVE CONNECTION?

With two of the most attractive people in Hollywood playing opposite each other, fans can't help but speculate on a romance between the two agents. But Thompson and Hemsworth give a compelling reason why it may not be time for that.

Chris: There is a version of the script… we're sort of playing around with the ending, to be totally honest.

Tessa: That seems to be the way with us. Even with Thor it was the same thing. We had a kissing scene that's in the deep cut. The DVD extra-extra. There were takes in there with kisses.

Chris: My concern would be… like with any origin story, that's a perfect sort of way to end the movie. They get together and there's this happily ever after. But where do you go for the second one? So being greedy and looking at the long term, if we got to do a second one of these I'd be like, let's stretch it out. But this film is about a lot of other emotions more so than love. My character is trying to figure out who the hell he is.

Tessa: With these characters there is some Princess Leiah/Han Solo in there. There's Hepburn and Tracey, there's real sort of texture... it reminds me of those sort of iconic duos. And I think with a lot of those there's this undercurrent of emotions and there are so many directions the relationship can go. And the thing that really is the most exciting about those relationships, I think, is the true meeting of mind and of wit and the back and forth with that. It creates tension.

Chris: You're not supposed to have any attachments in MIB, so there's an interesting obstacle to play with there.

Men in Black: International is in theaters June 14.