Commentary: Are We Prepared to Respond to Increased Attacks on Black Males?
As the father of two sons, my heart sank at learning of the circumstances surrounding the death of Trayvon Martin. We do not live in a "post-racial" America and we must be honest with our children about that.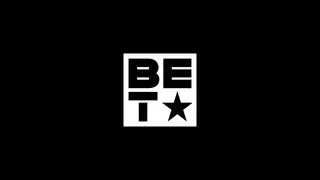 My friend Jonathan Capehart, an editorial board member and opinion writer for The Washington Post, laid bare the "grisly" facts we are just now coming to terms with in the killing of Trayvon Martin:
"An overzealous neighborhood watch captain in an SUV armed with a 9-mm handgun. A 17-year-old boy armed with an iced tea and a bag of Skittles. We know from [George] Zimmerman's 911 call that he thought [Trayvon] Martin was "a real suspicious guy" who "looks like he's up to no good or he's on drugs or something."

And now we have some insight into Trayvon's mindset at the time.
"He said this man was watching him, so he put his hoodie on. He said he lost the man," said Trayvon's girlfriend, who was talking with him on his cell phone during the start of the incident. In an exclusive ABC News report, she discussed the confrontation in answer to questions from the Martin family attorney. "I asked Trayvon to run, and he said he was going to walk fast. I told him to run but he said he was not going to run." Eventually he would run, said the girl, thinking that he'd managed to escape. But suddenly the strange man was back, cornering Martin."
"Trayvon said, 'What, are you following me for,' and the man said, 'What are you doing here.' Next thing I hear is somebody pushing, and somebody pushed Trayvon because the head set just fell. I called him again and he didn't answer the phone."
That's because Trayvon was dead of a single gunshot wound to his chest."

***
As the father of two sons, my heart sank at learning of the circumstances surrounding the death of Trayvon Martin. The image of one of my own boys laying on a street with a gunshot wound to his chest simply because he was walking while Black terrifies and angers me. The fact that it has taken over three weeks for Trayvon's death to become a "legitimate news story" disgusts me. The fact that this case didn't seem to merit a higher degree of attention by the police or the media because it involved a "suspicious Black male" didn't surprise me. The fact that a grand jury was announced just this week or that the Justice Department didn't get involved until this week annoys me. The fact that Zimmerman's self-defense claim under Florida's "Stand Your Ground" law keeps him out of jail and supposedly ties the hands of the police — as Sanford Police Chief Bill Lee intimated, "In this case, Mr. Zimmerman has made the statement of self-defense. Until we can establish probable cause to dispute that, we don't have the grounds to arrest him" — is just B.S. The police could have at least taken the gun from Zimmerman as evidence. But they didn't. By Wednesday, local officials had passed a vote of no confidence in the police chief. By Thursday, the police chief announced he would "temporarily" step down.
So what exactly is the ground we find ourselves standing on in the wake of Trayvon's death? How are we prepared to respond to the increased incidents of targeting Black males? What should we say to our sons who have been told this is a "different America" than the one their grandparents grew up in? How do we explain that one of their peers was essentially hunted down and shot to death; and that the next time they walk to the store in Los Angeles, or stand on a street corner in Baltimore or visit a friend in Florida. they, too, could be cut down just because they are Black?
How do we help them and ourselves come to terms with the case of James C. Anderson in Jackson, Mississippi, who was targeted, brutally beaten and killed (run over by a truck) by three white teenagers in 2011(they pleaded guilty this week)?
In order to begin to answer these questions, we must first accept the reality check that is the killing of Martin and Anderson. Then, we must recommit ourselves to defeat the latent racism that still infects the soul of this nation; but more important than that, we must change how the rest of America views us. We have allowed our community as whole, but Black males in particular, to become stereotyped to the point that the first reaction of a Black colleague upon hearing what happened in that Florida neighborhood was "he [Trayvon] must have been up to something."
We do not live in a "post-racial" America and we must be honest with our children about that. No doubt, enormous strides have been made since the days Blacks were water-hosed for seeking an education, or refused service because they wanted a meal at a lunch counter or lynched for looking at a white woman. But what does it say about these times when a Black male can be shot, dragged behind a truck or run over by one because he went to the store to get a bag of Skittles?
There still remains so much unsettled business buried beneath the surface of our relationship with America. So it is incumbent upon us to narrow the gap between our ideals and our reality; and in order for us to do that, we must rewrite the narrative of the Black male in America. Otherwise, the deaths of Trayvon Martin and James Anderson will be written off as just another horrible accident or act of self-defense.
May they rest in peace; because we won't.

Michael Steele served as the first African-American chairman of the Republican National Committee. He is a former lieutenant governor of Maryland and a political commentator. He will be providing commentary on all things politics for BET.com each week.

The opinions expressed here do not necessarily reflect those of BET Networks.
 
BET National News - Keep up to date with breaking news stories from around the nation, including headlines from the hip hop and entertainment world.