New York Jets Owner Says He'll Pay Fine For Any of His Players Who Kneel During Anthem
"Being a true ally to marginalized communities means investing your wallet, kudos to Christopher Johnson."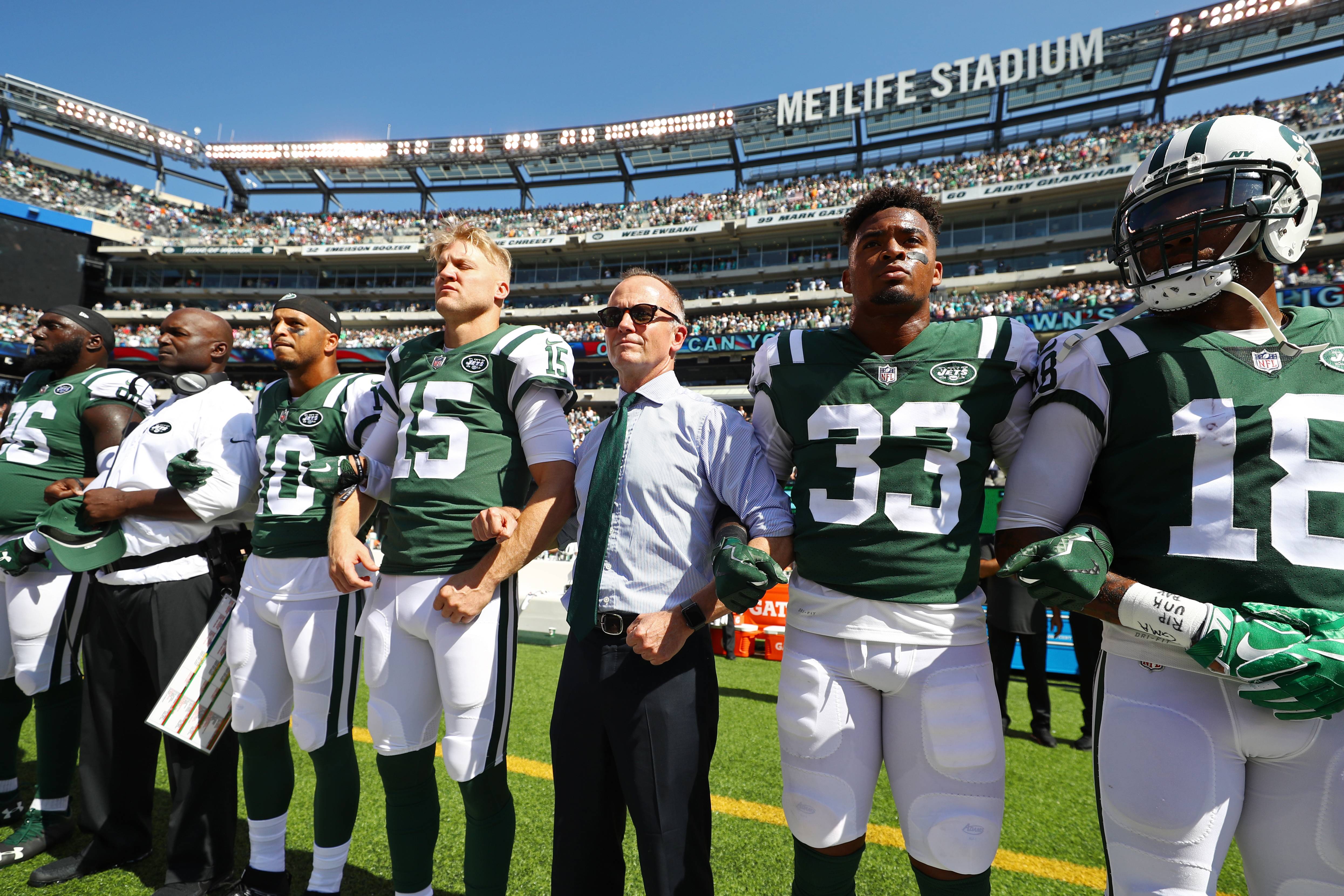 After the NFL announced a new national anthem policy that will fine players who kneel during the national anthem in protest of police brutality, the co-owner of the New York Jets took a stand against the league by promising to pay the fines of any players on his team.
In an announcement on Wednesday, Christopher Johnson said he never wants to "put restriction on the [free] speech" and right to protest of his players, reported Newsday.
"I do not like imposing any club-specific rules. If somebody [on the Jets] takes a knee, that fine will be borne by the organization, by me, not the players. I never want to put restrictions on the speech of our players. Do I prefer that they stand? Of course. But I understand if they felt the need to protest. There are some big, complicated issues that we're all struggling with, and our players are on the front lines. I don't want to come down on them like a ton of bricks, and I won't. There will be no club fines or suspensions or any sort of repercussions. If the team gets fined, that's just something I'll have to bear," he told Bob Glauber.
Johnson's decision was praised by fans and non-fans of the team

While many people have supported NFL players who protest, Johnson was the first one to put his money where his mouth is

Don't be surprised if the Jets acquire a whole new fan base

The new NFL policy also states players can remain in the locker room and teams can develop their own rules regarding those who choose not to stand during the anthem, as long as it's in line with the league rule.