'Whose Streets?' Movie Review: 'Heartbreaking, Educational and Inspiring'
The film is in theaters today.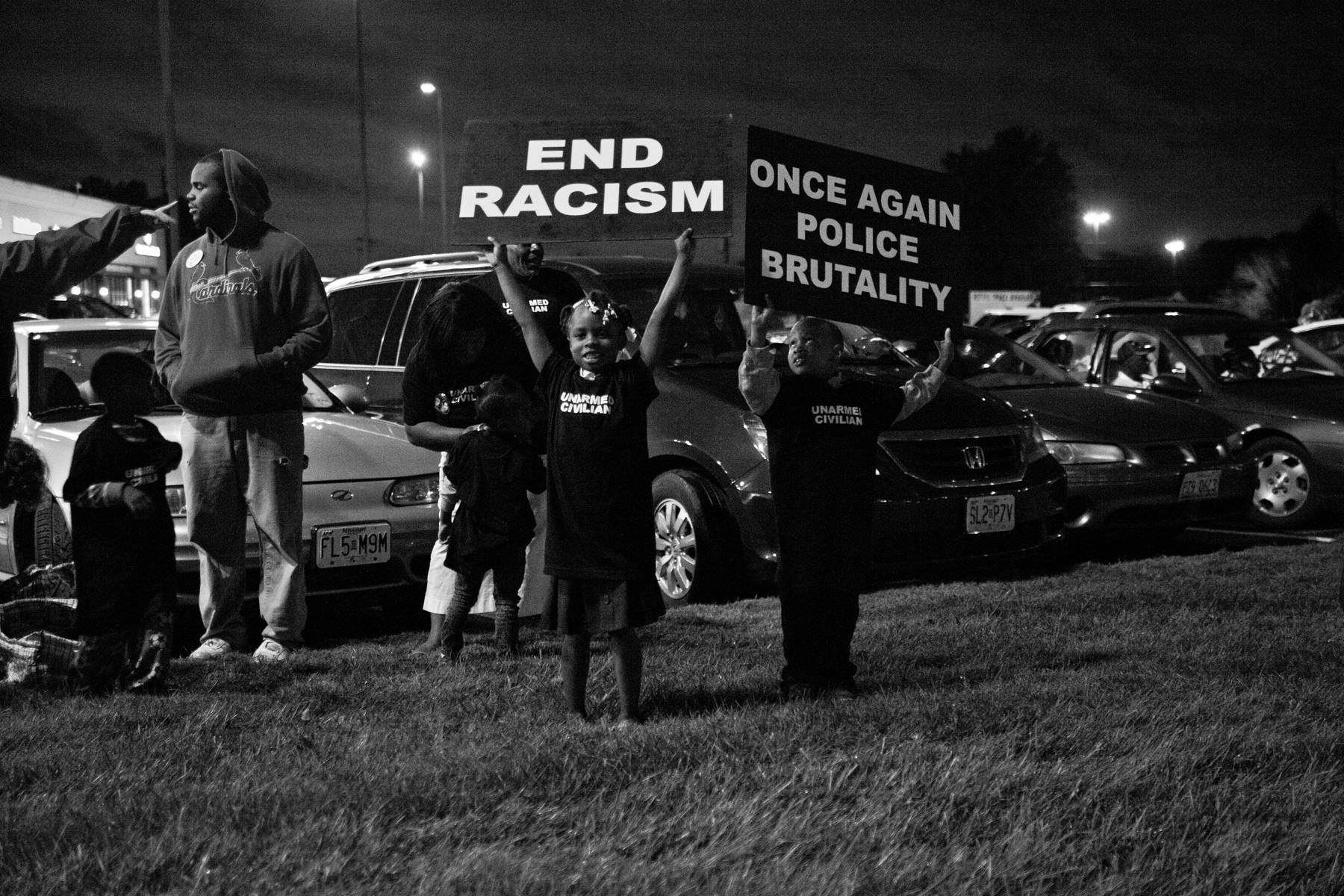 Whose Streets? is everything a modern documentary should be — telling the stories of people who are silenced, ignored and need to be heard. Directed by Sabaah Folayan and Damon Davis, the gripping doc puts the narrative fully and unapologetically into the hands of Ferguson residents and activists — there are no expert opinions or history professors to explain the structural underpinnings of race. This is all about their voice. With guts on screen, Whose Streets? is moving, unconventional and, regardless of your politics, impossible not to feel. 
The doc chronicles the Ferguson uprising, which began after the tragic killing of 18-year-old Michael Brown on August 9, 2014 (one could argue the uprising has been in the making for decades). Using never-before-seen footage, we get a play-by-play of the urgency of the movement. Focusing on the young people, who critically discuss everything from the Constitution to President Barack Obama, Whose Streets? is equally heartbreaking, educational and inspiring.  
Folayan and Davis used profound subjects to push the story forward. All Ferguson residents, ranging from a nurturing young father to a lesbian couple with an adorable little girl to young people with first-hand accounts of police violence. The stories and people were relatable with infectious spirits that lit up the screen. Hearing their fears and hopes fleshed out their identity of "activist" beyond clips on cable news channels. Frame after frame, Folayan and Davis aimed for the heart and hit the bullseye.
The most powerful piece of Whose Streets? is a chilling interaction with a Black woman police officer. She is calmly confronted by Ferguson protesters, not with anger but with compassion. Her white police officer co-workers shoot glances at her and you see tears well up in the woman's eyes. She doesn't say a word, but you can clearly see her fight, which is a struggle many of us face — the duality of our identities and code switching in various worlds. This small segment with the Black woman police officer was unforgettable and one of the greatest moments I have seen in a documentary.
In our cultural war the country is currently battling, this is a must-see film. Ultimately, the movie is about the fight to love and exist. In Whose Streets?, you will learn, grieve and see the rawness of humanity. 
Whose Streets? opens in select cities today.
Watch the BET News special Justice For Ferguson, above.