Breaking: Meek Mill Officially Released From Prison
Hold up wait a minute, y'all thought he was finished?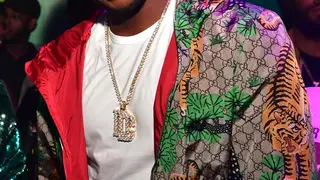 After five months behind bars and a socio-political-igniting legal battle, MMG rap star Meek Mill is a free man, according to several sources—most importantly, Meek himself.
According to TMZ, the Supreme Court of Pennsylvania overruled Meek's controversial and longtime presiding judge, Genece Brinkley, who defiantly kept him imprisoned against orders from prosecutors and amid a court exposé. Meek's defense team worked tirelessly to resolve the case and grant the Wins & Losses emcee justice, exposing Brinkley's personal biases and the corrupt officers involved in Meek's case for their hand in his legal inequity.
Fortunately, justice has now prevailed, and now that Meek has confirmed his homecoming, fans everywhere are throwing him a welcome home party in celebration of #MeekFree.
See his first post-jail address and how fans are rejoicing below.