'A League of Their Own': Gbemisola Ikumelo Talks New Show, Support & Self-Care
The BAFTA winner steps up to the plate in Prime Video's homerun series.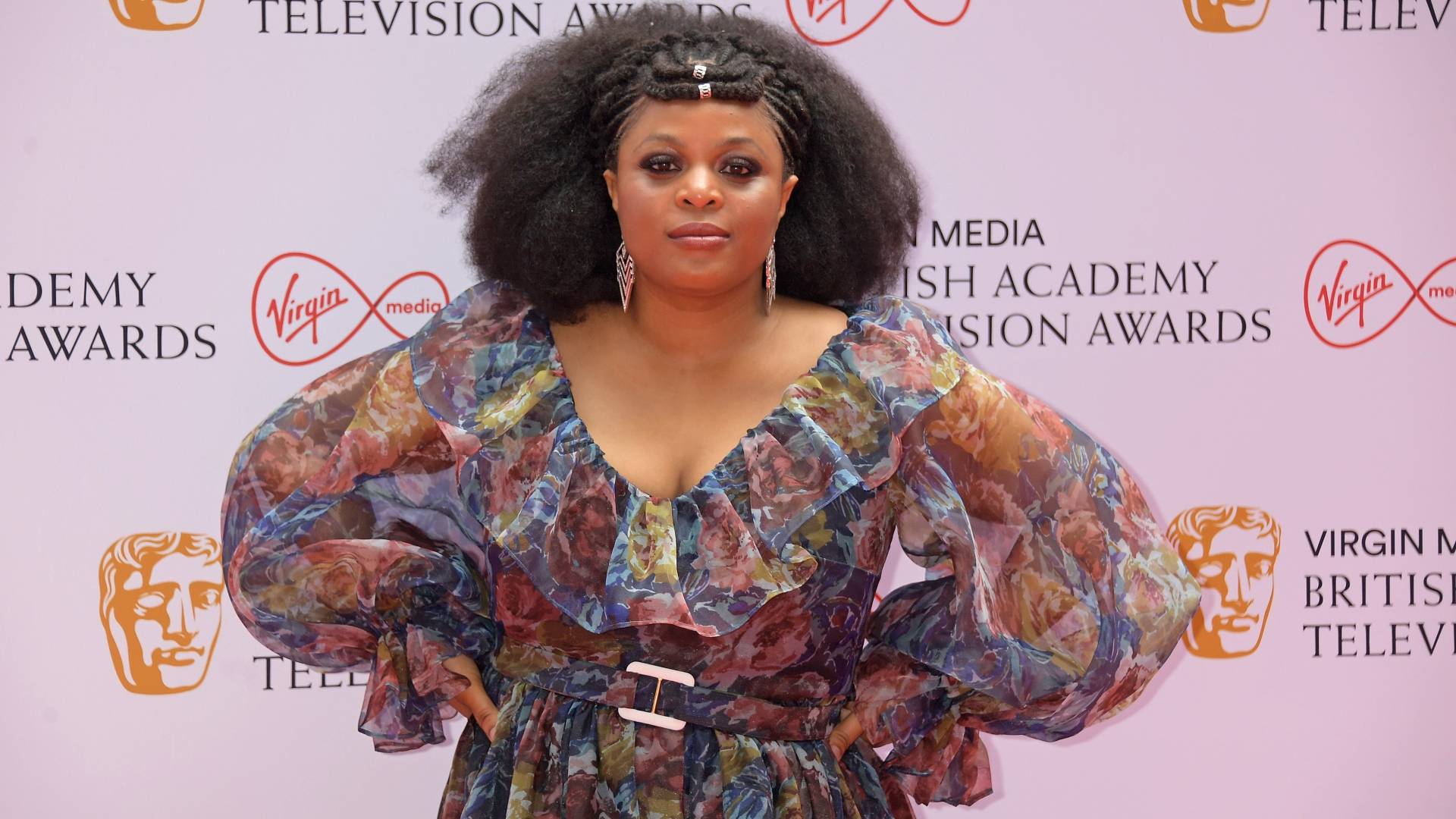 The Rockford Peaches, made famous by Penny Marshall's box office smash A League Of Their Own 30 years ago, have returned in a new Prime Video series of the same name.
Similar to the film, the show delves into the origins of the All-American Girls Professional Baseball League (AAGPBL) in the midst of World War II. The Prime Video series stars Chanté Adams as Maxine "Max" Chapman and Gbemisola Ikumelo as Clance Morgan.
Adams, the star pitcher looking for a team, and Ikumelo, the promising comic book artist, both stand up to the plate to shed awareness on the struggles faced by people of color and the LGBTQ community during that time, and still is quite apropos in present day. Ikumelo, a BAFTA winner, spoke to  BET.com about the series' novel approach to tackling these subjects, shortly after its August 12 launch.
In this exclusive chat, she opened up about her role, how she and the cast decompressed after tackling such strong themes, and why none of this would be possible without a healthy support system.
---
BET.com: Congratulations to you on A League of Their Own's debut. How did the role of Clance Morgan come your way?

Gbemisola Ikumelo: I auditioned. My agent had sent me the breakdown [of A League of Their Own], and I loved the character. I told my agent that I must play her and landed an audition. Luckily, [the team behind the show] thought so, too [laughs]. From the second I read the character breakdown, I was obsessed with this character.
BET.com: Are you into comic books as well? Or was the inspiration behind the character pulled from real-life history?

Gbemisola Ikumelo: [Laughs] I'm into comics a little bit. I won't embarrass myself by saying I'm a "full-on nerd" because of the real nerds out there who will call you out if you don't know what you're talking about. I'll say there are some comics that I know and others that I don't [laughs]. But it has been such a joy to play Clance, a Black woman in the '40s who feels ahead of her time, and building that sisterhood with Chanté as Max Chapman excited me to do that on screen.

And yes, Clance is inspired by Jackie Ormes, the first Black woman to have a syndicated comic book. [Laughs] I can't draw to save my life, but in looking at Ms. Ormes' life and what she was drawing, the writers delved into that and found a possible trajectory for Clance to thrive.

It was exciting learning that Black women were carving out such worlds for themselves way back then. I am not surprised, though, because we're everywhere. We've been out here doing that thing. But it's great to shine a little light on people like Jackie Ormes, the other Black women who impacted the game then, and tell the world who these people are through these characters. For A League of Their Own to pull from such a cherished part of American history was unique to what it unfolded.
BET.com: Your character greatly supports Chanté Adams' Maxine and her dreams. What does having similar support look like in your life and career?

Gbemisola Ikumelo: Good question! There's a chosen family element that Clance has in her life on the show. In the story, you get the sense that the Chapman family has semi-adopted her into their home. I have people in my life who have taken me in when I've needed them to, brought me under their wing, and called themselves my sisters — even though we're not blood-related. Or call themselves mother, even though they're not my mom.

Like Clance, I get to be a part of a family that is loved unconditionally. These stories in A League of Their Own come from the writer's room. I got to be there during the show's creative process, and those stories about friendship and chosen family were things that we all discussed. I'd like to think that those little nuggets from my life also found their way into the character.

BET.com: Everybody does a great job supporting each other on the show, with you and Chanté in the main roles. A League of Their Own, which zones in on racism and sexuality, can be a tough and stressful conversation after filming. How did you and the others actors of color in the cast decompress once everything had wrapped?

Gbemisola Ikumelo: How did we decompress? [Laughs] That's another good question. After filming ended, we would go out to eat, go to different bars, and find things to get into. We filmed in Pittsburgh, so I am miles away from home because my home is in the UK. These guys I'm working with were Los Angeles or New York-based, normally, so we're in Pittsburgh together, where there was a lot of barbecuing.

We had some cookouts [laughs]. The Black Rockford cast, which is what we called ourselves, got together and spent much time together. I remember the first time I tried to cook for these guys. I was so nervous, saying, 'I don't want to mess up on my mac-and-cheese because I know everybody loves mac-and-cheese.' My food was a beautiful unifier, and we ate a lot [laughs].
BET.com: For the new viewers or those familiar with the film, what do you hope they experience now that A League of Their Own is available to be streamed?

Gbemisola Ikumelo: To the fans, both old and new, you'll see nods reminding them of the film. But I think they'll be surprised by how new this world is [and] by how different these characters are. This is a much more expanded world, and we spend a lot of time getting to know these women, which I believe is the joy of watching a TV series.

I think people will be excited by the breadth and depth of these characters. And I am looking forward to everyone falling in love with A League of Their Own and having a favorite person to root for.
---
A League of Their Own is currently streaming now on Prime Video. Up next for Gbemisola Ikumelo will be in her comedy thriller, Black Ops, and the remake of Patrick Swayze's Road House.
Kevin L. Clark is a screenwriter and Special Projects Editor for BET Digital, covering the intersection of music, film, pop culture, and social justice. Follow him on @IAmKevitoClark.