Looking For Love? Here's What This Matchmaker Wants You To Know
This month's BET's "America in Black" news series highlights a way to rethinking finding Black love.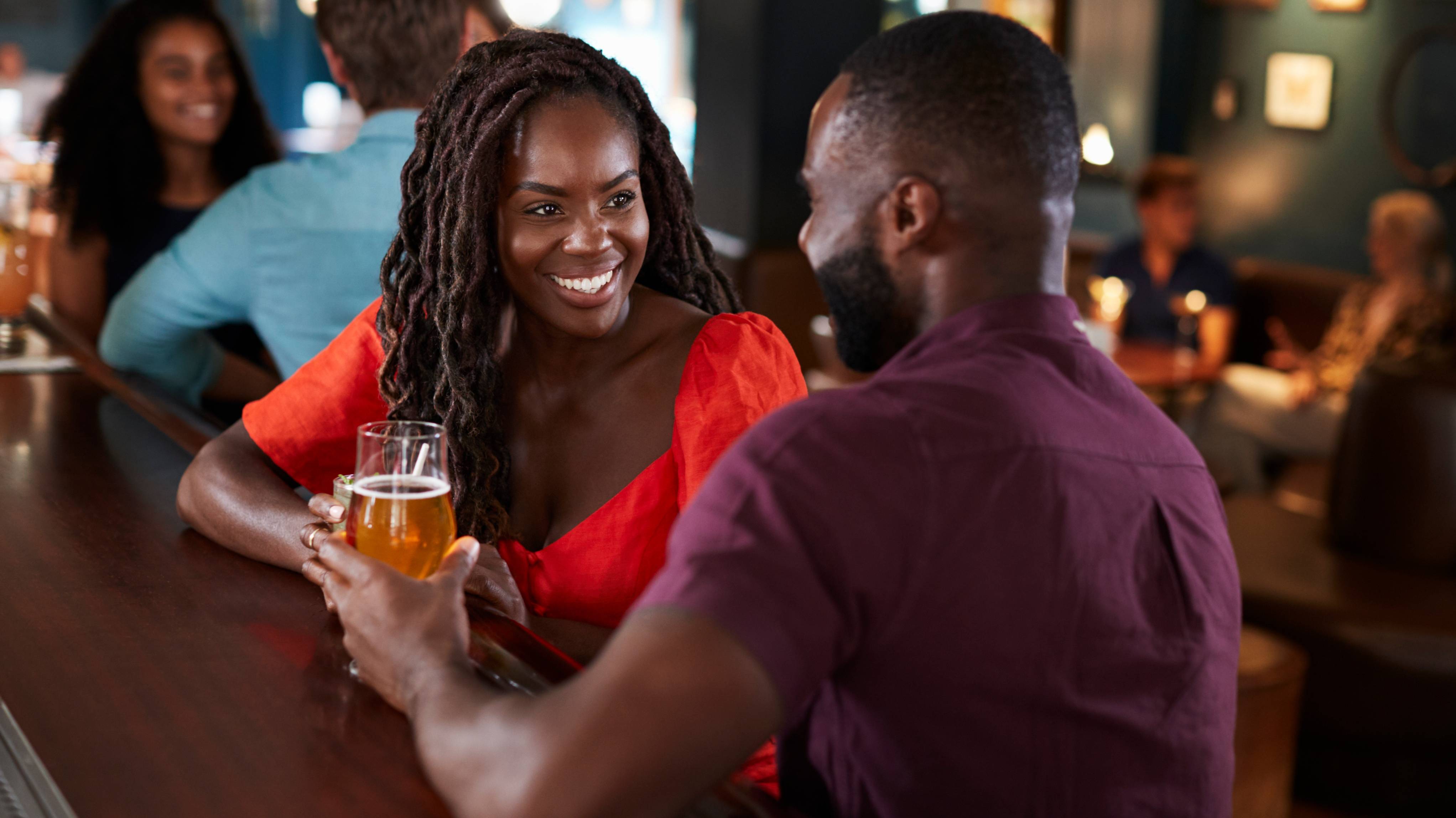 I want a serious relationship, but I can't meet anybody.
If you've ever said those words, Tennesha Wood created The Broom List with you in mind.
Founded in 2020, The Broom List is a matchmaking firm dedicated to pairing educated, successful, marriage-minded, Black singles. However,  Wood was a matchmaker long before The Broom List began.
Back in 2008, while working in sales in the Bay Area and later in New York, Wood became the connector, helping Black professionals in her circle find compatible companions. She loved being a matchmaker so much that she left corporate America eight years ago to become a dating coach. After the pandemic hit and finding love became even more difficult for Black professionals, Wood created The Broom List
There's an in-depth application process that includes a home tour and an interview with a close family member or friend. The Broom List also provides relationship coaching. While finding a match on the platform isn't as simple as swiping right, 84 percent of Broom List users continue to date their matches.
We recently chatted with the Atlanta, Georgia, based dating maven who works with clients nationwide and got her top tips for anyone looking for love.
BET.com: What inspired you to start The Broom List?
Tennesha Wood: The pandemic shifted life for all of us. And a lot of my coaching clients said, "Okay, I've done the work on myself, and I just need to meet the person." And that's when I started The Broom List.
 I work specifically with Black professionals over age 28 who have at least a bachelor's degree, earn at least $75K, and, most importantly, are looking for something committed and long-term. I target this particular group because I worked in corporate America for a long time and recognize that the higher you ascend in your career, the harder it becomes to meet other Black professionals. Sadly, you start to be in more white spaces as you climb.
BET.com: What makes The Broom List different from other matchmaking services?
Wood: We focus on quality. People are sick of apps, and they're sick of swiping. We try to get to know each person that we work with and what they value. It takes a lot of work. And then there's also the coaching. Many people come to me with a checklist of "I want a woman or man that has X, Y, and Z." It's good to know what you want, but you also have to know yourself and what you need to improve on.
BET.com: The Broom List plans the first date for clients. What goes into those plans?
Wood: That is usually based on people's mutual interests – paint and sip, indoor rock climbing, canoeing, axe throwing. I like something active to bring you out of your comfort zone, and you get to know somebody better than just the usual dinner or drinks.
BET.com: Why do you think it's important to continue coaching even after a match has been made?
Wood: Finding the right person is work, but I think the real work comes in when you're actually in a relationship. You get to a phase where you're compromising and seeing who that person really is. And it's not always easy.
BET.com: You're currently in a serious, long-term relationship. Are there any things you've learned in your relationship that you're using with your clients?
Wood: We have it on the calendar on Sunday nights that we have a "rug list" discussion. A "rug list" discussion is about things that may have gotten swept under the rug but are bothering us and will probably come up again. Everybody says communication is important to them, but you have to be deliberate about it, even to the point of scheduling it.
BET.com: What are your top three pieces of advice to Black singles looking for love?
Be open, and don't be so stuck on a vision or picture in your head.
Also, dating should be fun, not frustrating. If you're burnt out by dating, take a beat and reevaluate what's making you feel that way and what you want.
Get to the real sooner than later. You don't want to bring your representative. Be authentically yourself and understand that's going to attract somebody that is for you and deter people who aren't. And that's actually a win because nobody is wasting their time.
For more tips on finding Black love, watch "AMERICA IN BLACK," produced by BET and CBS NEWS this Sunday, March 5 at 10 PM ET/PT on BET, BET HER, and VH1, and available on BET+ and the CBS NEWS streaming network.
Editor's Note: This interview has been edited for length and clarity.