Report: Jimmy Henchman Stalked 50 Cent, G-Unit Affiliates
Witnesses recall vendetta of violence in hip hop feud.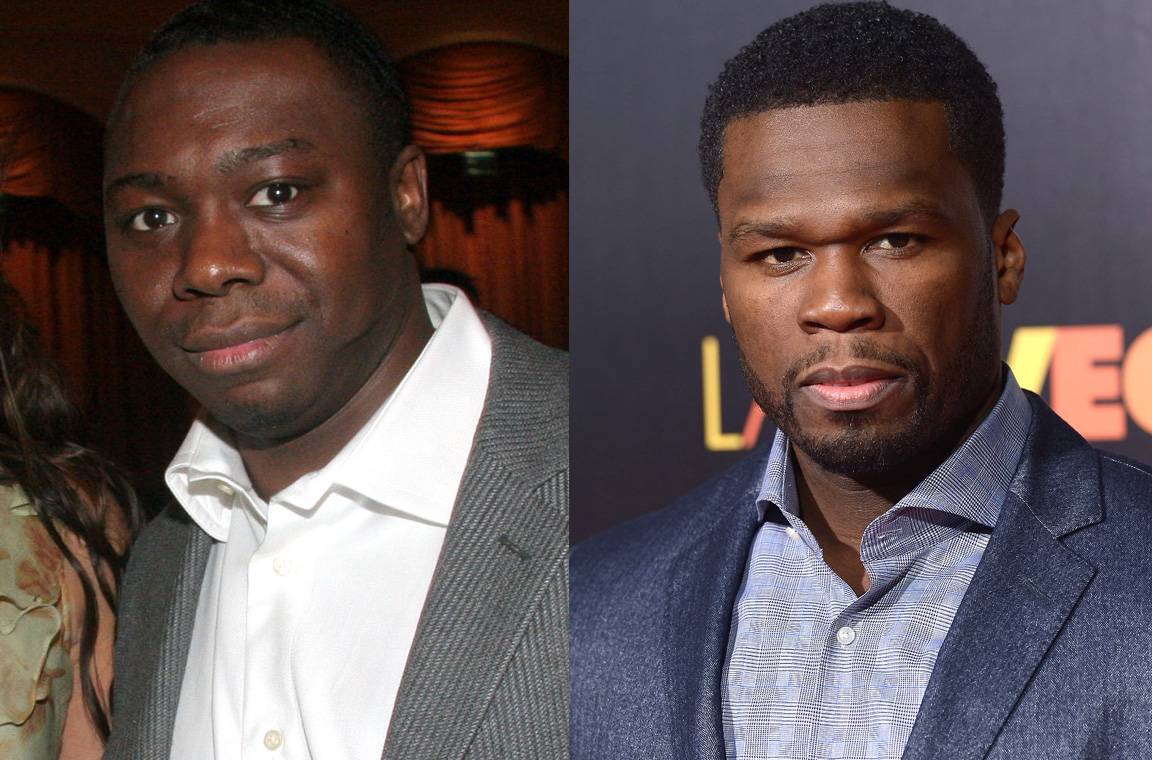 New witness testimony in the murder-for-hire trial against former Czar Entertainment CEO James "Jimmy Henchman" Rosemond revealed that the one-time music manager stalked and ordered acts of violence against 50 Cent, Tony Yayo and others linked to G-Unit.
Rosemond has already been sentenced to life in prison for running a multi-million-dollar drug ring and is currently on trial for ordering the 2009 murder of G-Unit associate Lowell Fletcher. The three men who have taken the stand against him -- Khalil Abdullah, Brian McCleod and Mohammed Stewart — are Henchman's former cohorts and are all serving prison time. 
According to Abdullah's testimony, Rosemond got so deeply involved in his client West Coast rapper Game's G-Unit beef that he ordered violent altercations in what turned into a carousel of retaliatory acts between both parties.  
Abdullah said that the convicted drug kingpin hired people to shoot up Yayo's Bentley after his teenage son was roughed up by the G-Unit rapper. However, defense lawyer Bruce J. Maffio reminded jurors that witness recounts may not be credible since the men are cooperating with prosecutors in hopes of legal leniency.
During his turn on the stand, Stewart recalled conversations where Rosemond plotted out ways to stalk Yayo, 50 and Violator Management founder Chris Lighty. His intention was to kill, according to Stewart. "He said that, you know, they're not going to understand what it is until they are carrying a coffin and they're crying, like 'I miss my homie,'' he said.
Stewart detailed two specific incidents against Lighty, who was 50's manager. The 36-year-old admitted to shooting up Lighty's office and cutting his brother with a razor during separate run-ins. The shootout was in retaliation to a Hot 97 shooting allegedly carried out by G-Unit members, Stewart said.
In more testimony, Stewart admitted that Rosemond offered him $30,000 to murder Fletcher. He also said Rosemond wanted to kill Fletcher himself, assuring that the hit would be "so fast and so quick no one will know."
Fletcher was targeted partly because of his criminal record. He was lured to a Bronx street corner and shot dead by Derrick Grant, a mutual acquaintance of his and McCleod's. Rosemond assumed Fletcher's death would fly under the radar because he was "a gang banger," McCleod said.
Grant testified that Rosemond paid him with a brick of cocaine worth $30,000 for the Fletcher murder. Abdullah corroborated the murder plot allegations, telling jurors that Rosemond confessed that Grant "came out of nowhere and and clapped the dude up."
Meanwhile, lawyer Maffio maintains Rosemond was actually in Miami at the time of the murder. Closing arguments in the trail are scheduled to begin next Monday (March 10).
BET.com is your #1 source for Black celebrity news, photos, exclusive videos and all the latest in the world of hip hop and R&B music.
(Photos from left: Johnny Nunez/WireImage, Michael Loccisano/Getty Images)