Commentary: Republicans Are on the Wrong Side of History
From gay marriage to health care, the GOP has opposed progress on virtually every major issue.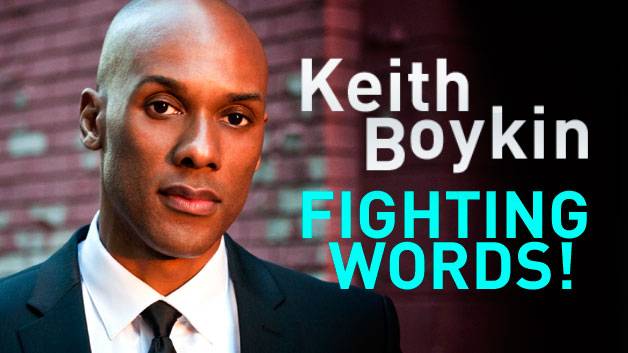 Two court decisions this week could raise the number of states with same-sex marriage from 19 to 35, a dramatic shift from 10 years ago when only Massachusetts protected marriage equality. That, in itself, might be cause for celebration in the LGBT community, but there are larger trends at work here.
As the Democratic Party has evolved in recent years, the Republican Party still remains opposed to marriage equality. RNC Chairman Reince Priebus even reaffirmed his support this week for a constitutional amendment against gay marriage.
Sadly, but not surprisingly, the Republican Party is once again on the wrong side of history. The GOP's opposition to the freedom to marry, which 81 percent of young people support, reveals a party stuck in 20th century thinking, resisting outside pressures to come into the new millennium.
But it's not just gay marriage they fear. It's progressive change. If you tally their predictions since 2000, nearly every major threat they warned against, and nearly every major pledge they promised, has been wrong.
Later, Bush officials predicted Americans would be "greeted as liberators" and bring peace to the Middle East, but instead we find ourselves mired in a new conflict there 11 years after they destabilized the region.
This is how we get to gay marriage. Ten years ago, President Bush ran a hateful, fear-based re-election campaign designed to scare Americans about the twin threats of gay marriage and terrorism. During the 2004 election cycle, Republicans predicted LGBT rights would quickly lead to polygamy, bestiality and the destruction of "traditional marriage" as we know it. But 10 years into it, Massachusetts has seen none of this. Nor have any of the other states that have adopted marriage equality since then.
Neither have we seen, nor should we have expected, an outbreak in socialism from a reform plan that actually helps to support private-owned companies in the health insurance market. In fact, we've seen corporate profits soar to record highs and the Dow Jones Industrial Average skyrocket from 7,949 to 17,000 in five years. That hardly sounds like socialism. As for the argument that "Obummer Care" is a "job killer," the U.S. has now created 10 million private sector jobs since the law was passed in March 2010. Compare that to the 6 million jobs lost in the same time period before the Affordable Care Act was signed.
Republicans also predicted doom and gloom from President Obama's stimulus plan. They warned his economic policies would increase the deficit, cause more unemployment and raise interest rates and inflation. Instead, we've cut the deficit in half, reduced unemployment from 10 percent to 5.9 percent and kept interest rates and inflation at remarkable lows.
Over the past decade, Republicans have been wrong on virtually every major issue, so why are the geniuses from the Bush-era back on TV offering advice on everything from Ebola to ISIS? The same people who dropped the ball on 9/11, Hurricane Katrina and the worst financial crisis since the Great Depression can't possibly be the "experts" in crisis management and good government. But there's a reason they're back.
With a Democrat in the White House, Republicans don't expect to accomplish their legislative agenda in the next two years, but they can slow the momentum of change if they win control of the Senate this fall, which is why they continue to push for restrictive voting laws to make it harder for young people and people of color to cast a ballot. This is not a sustainable model for a 21st century political party, but the GOP is not thinking about the long term.
Republicans know they can't win the 2016 presidential election by promising to take away health care coverage from millions of Americans or by stripping away marriage certificates from thousands of gay couples who've been lawfully wedded. But they can win in 2014 by ignoring their own failed history, turning the spotlight on Obama and reducing turnout among Democrats.
If Republicans win the Senate in November, they can block the president's nominations and slow down the pace of change. That's not enough to win the war. But it is enough to keep them in power for a few more years until the rest of America catches up to their cynical game.
Keith Boykin is a New York Times best-selling author and former White House aide to President Clinton. He attended Harvard Law School with President Barack Obama and currently serves as a TV political commentator. He writes commentary for BET.com each week.
The opinions expressed here do not necessarily reflect those of BET Networks.
BET National News - Keep up to date with breaking news stories from around the nation, including headlines from the hip hop and entertainment world. Click here to subscribe to our newsletter.