Should Cardi B Give Offset Back Her 8-Carat Engagement Ring Worth $500K? Or Nah?
We asked real women whether they'd return the ring after a breakup.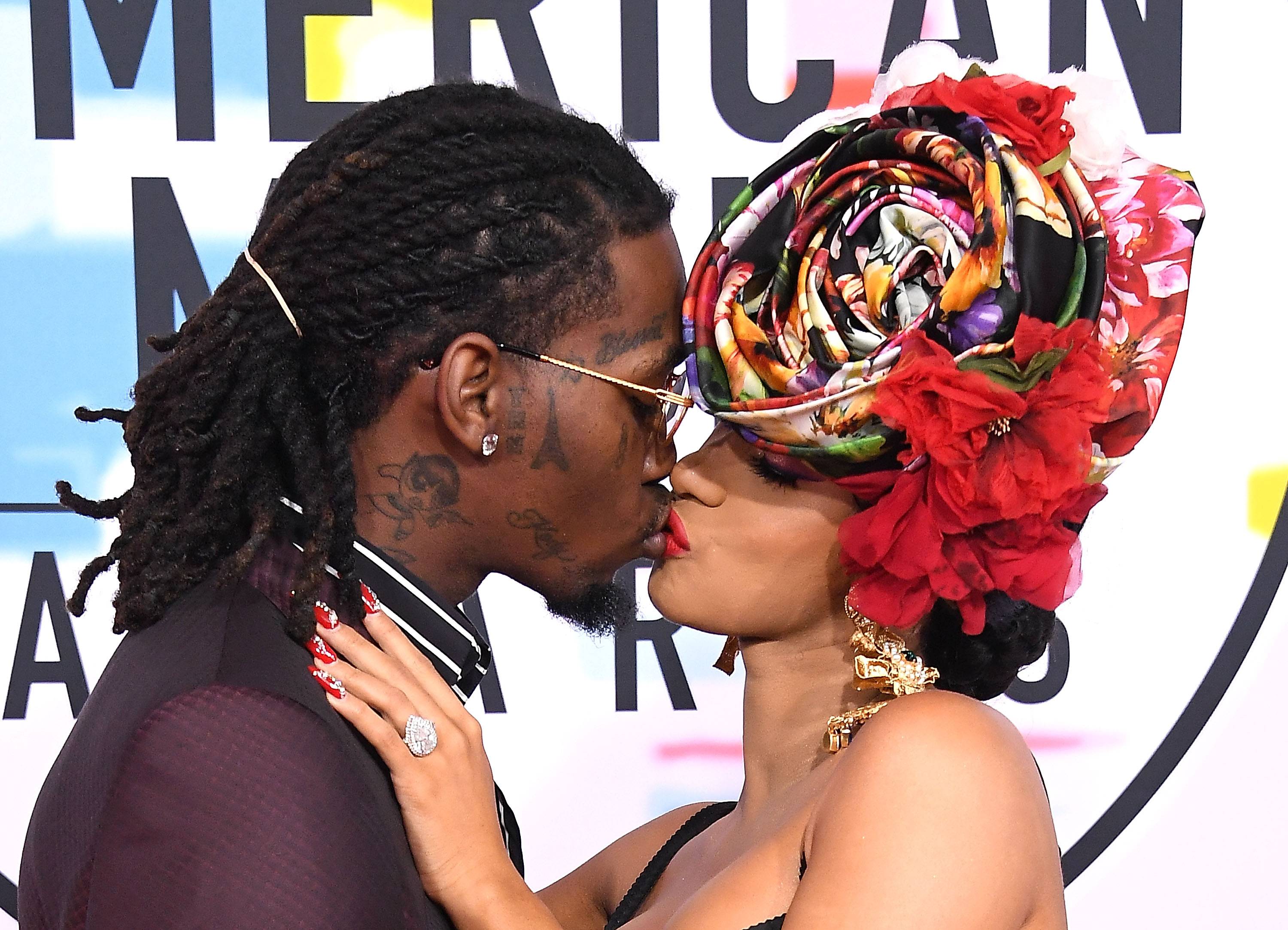 We asked real women if they thought Cardi B should give Offset back her ring. And if they would give back the ring after breaking up with their fiancé/husband?
See how women really feel about returning OR not returning the ring below:
It's Picked Out For The Woman You Fall In Love With

"This is easy—no. When a man proposes to the woman he plans to spend the rest of his life with, he picks out the ring (which is supposed to be a percentage of his salary). The man also plans when he wants to propose, and how he wants to do so. A ring symbolizes a union and is picked out for the woman you fall in love with.

"Once you propose, in their case marry, the woman you want to spend forever with, you know what you vowed to. As he planned their union he also planned to break it. If he thinks Cardi B deserved that ring it's hers. Being a fan of them both I wish them the best together or apart but I am praying they work it out because it just shows how marriage has become less significant in some relationships." -Nicquana Tashea 

Hell To The No

"Hell to the no. It's a gift. That's yours." -Danielle Prescod, 30

If You Waste My Time, It Will Cost You

"It depends. Did I leave him or did he try me?

"In the event that my significant other went as far as to cheat on me, leave me to be with another woman, etc., please believe I'm keeping it. Time is money. So if you waste my time, it will cost you. And in this case, the price is the ring! 

"However, if a woman hastily decides she just doesn't want to marry her man anymore, or if they mutually part ways, as a courtesy, she should either return the ring, or at least offer to. 

"If the split is amicable (and your fella is generous), you may just luck up like Mariah did with her former billionaire beau and not only get to keep the bling, but also receive a settlement just for having been engaged. Thank you, check." -Soraya Joseph

Sis, You've Got To Give That Ring Back

"Cardi, sis you've got to give that ring back. Cut all ties and dead the relationship by having the least amount of evidence that it even existed. If a dude is going to be nutty enough to say "yall won" like he had nothing to do with the mess that was created then honestly girl it's time to delete his pics off IG, roll up to your mama house and crash there with Kulture. Cause he's playing PLAYING." – C.G.

There Is No Price On Disrespect

"He is a man who makes TONS of money, is FLASHY and raps about his JEWELS and females! He needs to 'charge it to the game!' He knew that when he made that purchase it'll be hers regardless if hey work out or not. I think it would be different if he asked if SHE did something wrong and he wants to be PETTY, but... since they've gotten together there's been both evidence and rumors of his infidelities. There is no price on disrespect and although Cardi has her own, why not an extra $500k?" -Michelle Cruz, 27

I Would Make Him Feel It

"If I were a high profile celebrity like Cardi B and my fiancé was high profile as well, I wouldn't give it back if the marriage was called off due to infidelity. I would make him feel it. So no, I don't think Cardi B should give back the ring. Okurrrr!" -Chelsea Medina, 27

Taking Back Gifts Is Corny

"HA! Yeah right. I have to give back the ring because you didn't do right by me? That's not happening. Granted I'm not sure the exact circumstances surrounding their breakup. Taking gifts back (in general) is corny. It's corny because it's spiteful. Let's all be adults here." -Carson Ward

I Much Rather Have Peace In My Heart

"If I was engaged and my fiancé and I broke up I would give him back the ring. That ring was suppose to represent a lifetime of love, but now it does not. People usually spend 3 months worth of income on a ring.

"Although it's worth a lot of money, it's not my money and I'm OK with giving it back to the person who paid for it. Of course that money would be enough to take a vacation with or buy new shiny things but I much rather have peace in my heart. If the person insist that I keep it, I will." -Stephanie Rodriguez

After We Get Married, All Bets Are Off

"I'm engaged and if the engagement got called off, I would give the ring back. After we get married, however, all bets are off lol." -Jelani Addams, 28 

It's Mine Forever

"I don't think Cardi should give back the ring. I think an engagement ring is a gift, and you shouldn't have to return it if the relationship fails.

"As for me, I would NOT give my ring back! People may ask why would you want to keep the ring if you guys aren't together anymore. But I feel that if you gave it to me, it's mine forever. I wouldn't wear it anymore, but I would keep it. And In Cardi's case, we can believe that sis is not giving that ring back." -Lauren

It Depends

"I think that it depends on how things ended. If the breakup is amicable, I'm going to offer to return it. If it was a bad breakup, I'm keeping the ring for my time and suffering." -Kim Cortes, 29