See How Rohan Marley Plans To Bring Weed 'Coffee Shops' To The USA
Like Starbucks, but with pot!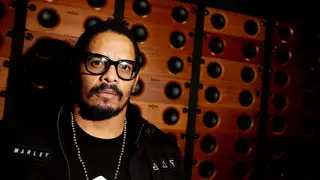 Amsterdam's annual Tulip Festival draws in droves of up to a million visitors per year. But, of course, that's not the only flower that makes visiting the Dutch capital such an attractive tourist destination. 
Yeah, we're talking about weed. 
Rohan Marley — from House of Marley, son of Bob Marley, the first of his name — wants to make Amsterdam's infamous coffee shops a reality here in the good (read: bad) ol' U. S. of A. And we're extremely here for it!
While mid-hit, he thought out loud, "Why is Amsterdam so much smarter than everybody else? How did they become the first to have coffee shops?"
Sometimes "high"-deas do translate into feasible plans. The herb, after all, is known for stoking creativity and out-of-the-box ideas.
And seemingly on the spot, with that Bob Marley in his system, Rohan declared the following:
"Absolutely I see a line of Marley coffee shops. That's a no-brainer. We've gotta do that and have a place where you can smoke, chill out and buy the products. I'm really looking forward to doing that."
Rohan already heads Marley Coffee, sourced from the mountains of Jamaica, mon! Really, could there be a better pairing than his existing business and his father's legacy? They go together perfectly, kinda like...weed and coffee.