CNN Sports Broadcaster Fred Hickman Dies at 66
He also helped to launch the YES Network.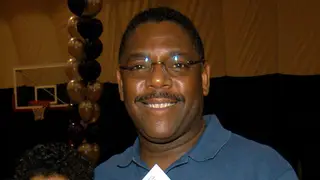 Legendary sports broadcaster Fred Hickman has passed away at 66 years old.
His wife, Sheila Hickman, told CNN that he died at a hospital in Kissimmee, Fla. after a fight with liver cancer. "A light has gone out," she said in a statement.
Originally from Springfield, Ill., the broadcaster is known for co-anchoring Sports Tonight with Nick Charles at CNN in 1980. In 1984, he joined WDIV-TV in Detroit but continued to work with CNN for two decades.
In 2002, Hickman helped to launch Yankee Entertainment and Sports Network (YES) and was the first person to make an appearance on the network when it first aired in March 2002. Two years later, he joined ESPN as a host of SportsCenter, and by 2008 he worked for the sports division at Fox. Most recently, Hickman was an anchor and managing editor at Black News Channel.
Jemele Hill wrote on Twitter, "Fred Hickman was my local sports anchor in Detroit and really saddened by the news of his passing. RIP."
Former Black News Channel host Mike Hill also tweeted, "RIP to the great Fred Hickman. Long before I was inspired by any sports anchor on Sportscenter, Fred was the anchor I looked up to. He was solid, great & looked like ME. A rarity back then. Later had a chance to be a colleague & was an even BETTER human. We'll miss you bro!"