Southern Flooding Brings Health Concerns
The Mississippi State Department of Health is working with the federal government to advise residents in flooded areas on how to keep their food and water safe from contaminants.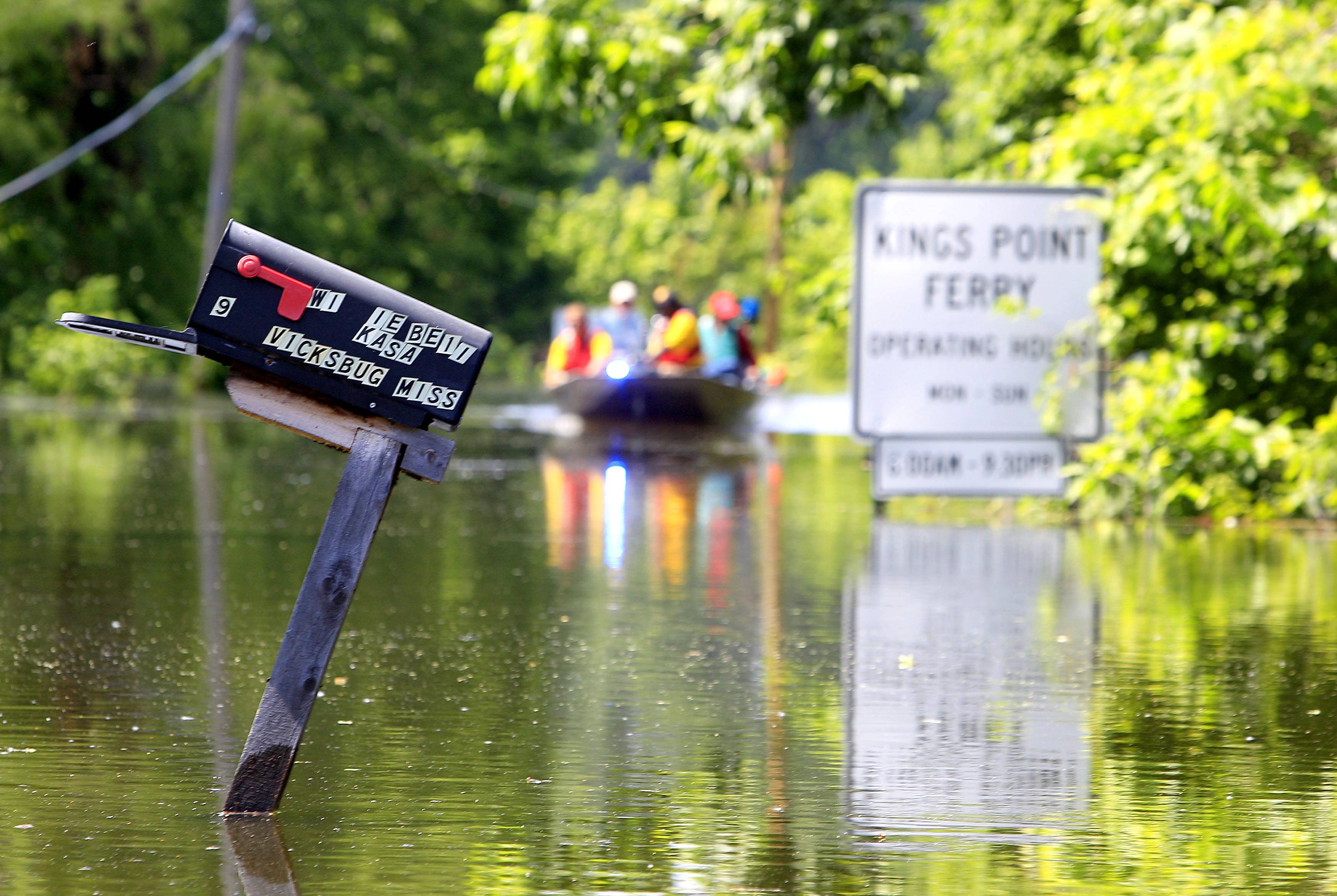 What's being called the great Mississippi River Flood of 2011 is fast becoming a serious health concern for those living in the South. As slow moving water moves throughout Memphis it carries along with it a cesspool of pesticides, farm runoff, fertilizer, trash and oil. The Mississippi State Department of Health is working with the federal government to advise residents in flooded areas on how to avoid contaminants in their food and water.

"When in doubt, throw it out," warned the Tennessee Department of Health in an advisory to people trying to clear out their homes when the water goes down. "Flood water picks up numerous contaminants from roads, farms, factories and storage buildings, including sewage and chemicals."
The state also warned that standing water provides a perfect breeding ground for mosquitoes. "It's very important that mosquito repellents be used and other precautions be taken to protect individual health," Abelardo Moncayo, who directs the Tennessee health department's vector-borne diseases program, told ABC News.
Flooding can do a lot of serious damage to the public water supply. The only way to avoid getting sick is to never assume that any water is safe to drink. Your local and state health department would be the one to test and disinfect the water in your area once the flood waters subside. But until that happens the Mississippi State Department of Health suggests the following:
— Do not use contaminated water to wash dishes, brush your teeth, wash and prepare food, or make ice.

— If you use bottled water, know where it came from. Otherwise, water should be boiled or treated before use. Drink only bottled, boiled, or treated water until your supply is tested and found safe.

— Boiling water kills harmful bacteria and parasites; bringing water to a rolling boil for 1 minute will kill most organisms.
— If boiling is not possible, water may also be treated with chlorine or iodine tablets, or by mixing six drops (1/8 teaspoon) of unscented, ordinary household chlorine bleach per gallon of water. If the water is cloudy, use twelve drops (1/4 teaspoon). Mix the solution thoroughly, and let stand for about 30 minutes. These treatments will not kill parasitic organisms, however.

— Containers for water should be rinsed with a bleach solution before re-using them. Use water storage tanks and other types of containers with caution. For example, previously used cans or bottles can be contaminated with microbes or chemicals.
(Photo: Sean Gardner/Landov)