Chris Rock's Greatest Quotes
Check out some of the comedian's best moments that made us laugh out loud.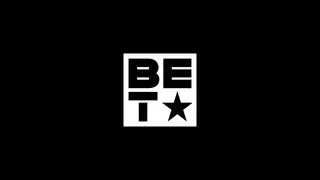 Chris Rock is getting strong reviews on Broadway inThe Motherf**ker With the Hat. So in honor of his Broadway debut, keep reading for some of the funnyman's greatest quotes, from politics to relationships to entertainment. 

"Gun control? We need bullet control! I think every bullet should cost $5,000. Because if a bullet cost $5,000, we wouldn't have any innocent bystanders." – Bigger and Blacker (HBO, 1999)
"Janet [Jackson] done lost her damn mind, whipping out a titty on a Sunday afternoon. A titty on a Sunday afternoon! 40-year-old titty? Your man's titty! 20-year-old titty? Community titty!" – Never Scared (HBO, 2004)
"What is up with Jermaine [Jackson]? Is it just me or is he the greasiest n**ga you ever seen? Just greasy m**herf**ker looking like he sprayed Armoral on his face! Just glistening… like Patrick Ewing in the fourth quarter! When Jermaine is on the TV, I gotta wipe the screen!  'I can't see s**t! Jermaine must've been on!'" – Never Scared (HBO, 2004)
"Who's more racist, Black people or White people? It's Black people! You know why? Because we hate Black people, too! Everything White people don't like about Black people, Black people really don't like about Black people, and there's two sides, there's Black people and there's n**gas. The n**gas have got to go!" – Bring the Pain (HBO, 1996)
"In my neighborhood, there are four Black people. Hundreds of houses, four Black people. Who are these Black people? Well, there's me, Mary J. Blige, Jay-Z and Eddie Murphy. Only Black people in the whole neighborhood. So let's break it down, let's break it down: me, I'm a decent comedian. I'm a'ight.  Mary J. Blige, one of the greatest R&B singers to ever walk the Earth. Jay-Z, one of the greatest rappers to ever live. Eddie Murphy, one of the funniest actors to ever, ever do it. Do you know what the White man who lives next door to me does for a living? He's a f**king dentist! He ain't the best dentist in the world…he ain't going to the Dental Hall of Fame…he don't get plaques for getting rid of plaque. He's just a yank-your-tooth-out dentist. See, the Black man gotta fly to get to somethin' the White man can walk to!" – Kill the Messenger (2008)
"My mother got sick when I was rich. And my mother, you know … I don't really want to get into it, but my mother was sicker than my father. And my mother's alive. My mother's fine, OK? I remember going to the hospital to see my mother and wondering, 'Was I in the right place?' Like, this was a hotel. Like it had a concierge, man. If the average person really knew the discrepancy in the health care system, there'd be riots in the streets, OK? They would burn this m-therf—ker down!" – Chris Rock on Real Time With Bill Maher
"The only acting you ever see at the Oscars is when people act like they're not mad they lost. Nicole Kidman was smiling so wide, she should have won an Emmy at the Oscars for her great performance. I was like, 'If you'd done that in the movie, you'd have won an Oscar, girl.'" – Rock hosting the 2005 Academy Awards

"A Black man failing Black history… ain't that some sad s**t….. cuz you know, fat people don't fail cooking!" – Bring the Pain (HBO, 1996)
"Relationships, easy to get into, hard to maintain. Why are they so hard to maintain? Because it's hard to keep up the lie! 'Cause you can't get nobody being you. You got to lie to get somebody. You can't get nobody looking like you look, acting like you act, sounding like you sound. When you meet somebody for the first time, you're not meeting them. You're meeting their representative!" – Bigger and Blacker (HBO, 1999)
(Photo: Jemal Countess/Getty Images)