Commentary: Watts Up?
The value of a GOP chairman's ideas and willingness to push the party beyond its comfort zone is more important than his skin color, writes former GOP Chairman Michael Steele.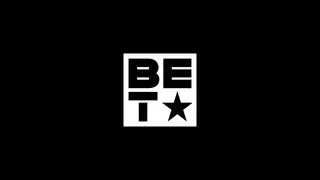 Hence, it was with some interest, a bit of trepidation and ultimately annoyance that I read about a possible run for the RNC chairmanship by my good friend and former Congressman from Oklahoma, J.C. Watts.
My interest was stirred by the very idea that someone of his caliber would take on the challenge of moving the party in a new direction; or as I call it "turning the elephant." Certainly, he would bring an experienced and balanced voice to a much needed conversation within the GOP. As my MSNBC colleague Chuck Todd noted on election night, "Republicans spent most of their time talking to themselves" so the idea that a new voice could expand the conversation is quite appealing.

My trepidation arose from the concern that such a voice would fall on the increasingly deaf ears of state and national party leadership less interested in moving the party forward and more interested in clinging to outdated strategies and messages. Moreover, the idea of "another Black chairman" may prove to be too much for certain party leaders. And as if on cue, a CNN headline made clear the truth: "J.C. Watts as RNC Chairman? Republicans Say No Way." As the article quoted one "influential RNC member," "He'd have no prayer ... I gotta believe J.C. won't run unless it's just to get attention."

To say the least, the arrogance and insipid ignorance of far too many in my party is more than a little annoying. After the failure of the current leadership to get even the basics right, you'd think the national committee members would be chomping at the bit to change course. But the response to the prospects of a bid by Mr. Watts reminds me of those lions in the den whose job is a simple one: attack and eat their prey.

But, let's not put too much on the idea of another Black GOP chairman. That's not the point. What is the point is not the color of the chairman's skin but the value of his ideas and a willingness to push the party beyond its comfort zone. Having a Black chairman is not some miraculous panacea for GOP-African-American relations (trust me, I know).

When my chairmanship of the national party began, I tried to make it clear I was not there to do things the same old way or to give the same old history lesson, only now delivered by the grandson of a Black sharecropper. That was not my idea of expanding the party, but it was for some. Of course, this is not to say that history is not important, or that all those facts about Republicans and their work to advance the cause of African-Americans are not true.  It is, and they are.  In fact, the role that the GOP played in the very genesis of civil rights, for example, is one that should not be forgotten.
In the relationship between Blacks and the GOP, to be certain there have been real opportunities to communicate and to reach out to each other. Indeed, for the GOP and African-Americans, "outreach" should mean more than a speech here and a pat on the back there. A genuine conversation to establish the basis for a new relationship is long overdue.

But it is time for Republicans to answer a question that I, J.C. and many other Black Republicans have been asked too many times, usually prompted by observation of our skin color: Why are you a Republican? More to the point, why would any person, let alone a Black person, want to be a Republican?

The answer begins with pragmatism and ends with reform. When evaluating a person, intention counts for a lot. But when evaluating a political party, what matters are outcomes. And the outcome of the 2012 elections should really matter for the GOP.

One great thing about America is that elections are never permanent. However, the failure to adapt to the political realities (President Obama received 93% of the Black vote, 71% of the Hispanic vote and 73% of the Asian vote) means that by 2016 it won't matter who is chairing the Republican Party.

But, old loyalties and attitudes die hard, as Mr. Watts may soon find out.
Michael Steele served as the first African-American chairman of the Republican National Committee. He is a former lieutenant governor of Maryland and a political commentator. He will be providing commentary on all things politics for BET.com each week.
The opinions expressed here do not necessarily reflect those of BET Networks.
BET Politics — Your source for the latest news, photos and videos illuminating key issues and personalities in African-American political life, plus commentary from some of our liveliest voices. Click here to subscribe to our newsletter.