5 Reasons Why Ari Lennox Will Make A Great Tiana in 'Princess & The Frog'
We are so here for her possibly becoming a Disney princess.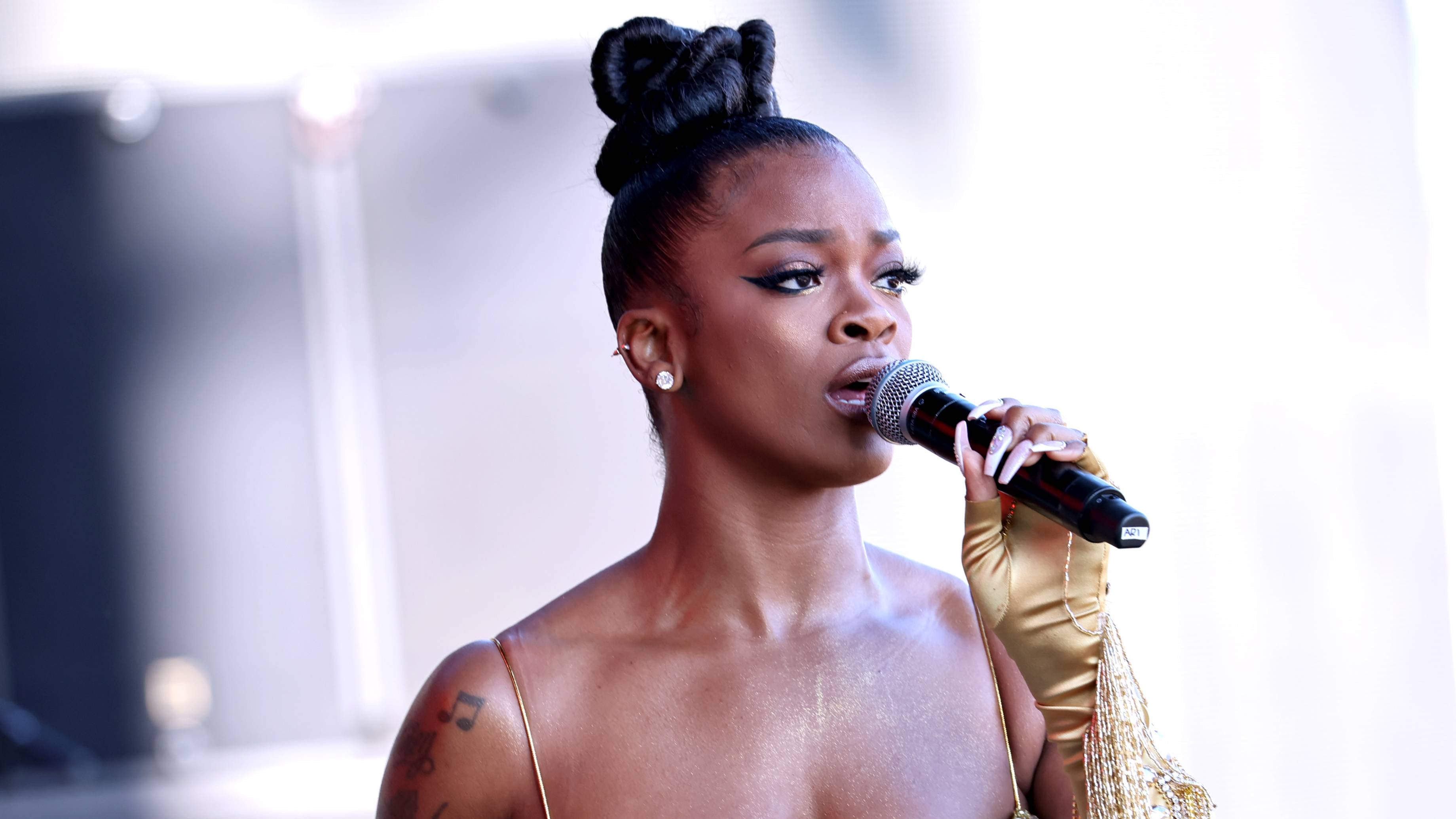 Sometimes you just have to put it in the air, and that's what Ari Lennox is doing.
In the wake of Halle Bailey being cast as Ariel in The Little Mermaid, the Dreamville singer decided to try her hand at an audition to play Princess Tiana, Disney's first Black princess, in the live-action remake of 2009's The Princess And The Frog, which is reportedly in development.
On Monday (March 20), Lennox took to her social media to share a video of her singing a song from the film titled "Almost There."
"Hi @Disney I'm Ari Lennox and I would love an opportunity to audition for Princess and The Frog in person," she tweeted under a video of her unofficial audition. "Here's #AlmostThere by Anika Noni Rose."
Musically, Ari recently announced that her Age/Sex/Location tour would be her last. Perhaps a pivot to acting was in the cards all along.
Of course, we're all here for Ari Lennox to take on the role of Princess Tiana. Here are five reasons why we think she'll be perfect.
She Has A Background In The Performing Arts

Before her musical stardom, Ari attended the Duke Ellington School of the Arts in Washington D.C. after bouncing around between different schools early on and not finding her true passion. It was at the arts-based school that she began her musical journey by singing covers and flipping songs by adding her element to them in videos on YouTube and Facebook.

She's Acted Before

While Ari doesn't have much experience in movies or on television, she did make an appearance on the Paramount+ original series The Game as herself – so she does know what a set looks like (in addition to the music videos she's been a part of). Lennox appeared in Season 1, Episode 4 of the show titled "White Party, White People, White Lies."

Her Singing Chops Are Certainly There

Inspired by the likes of Erykah Badu, Lauryn Hill, Ella Fitzgerald, D'Angelo and more, Lennox has learned from the music of some of her legendary favorites and put that in her own music. It didn't take long for J. Cole to understand her ability and include her on 2015's compilation album Revenge of the Dreamers II and eventually the singer her to his label.

Pick A Song, Any Song

Whether it's "Shea Butter Baby" or "Pressure" or "Waste My Time," there's no shortage of examples of Ari's songwriting prowess or pipes. Additionally, she's already worked with Halle's sister Chloe Bailey on the song "Leak It" (from Age/Sex/Location), so it shouldn't be anything to ask Ariel some questions about being in a Disney movie.

She Gave The Effort

There's always something about someone who knows what they want and are willing to shoot their shot for it. While it's inevitable that others have maybe dreamed of filling the role and even recorded a video of themselves trying out some potential lines from The Princess And The Frog, Ari did so in front of her over 800,000 Twitter followers. That takes guts!