A History of Artists Boycotting the Grammys
Kanye West, Drake and Justin Bieber weren't the first to do it.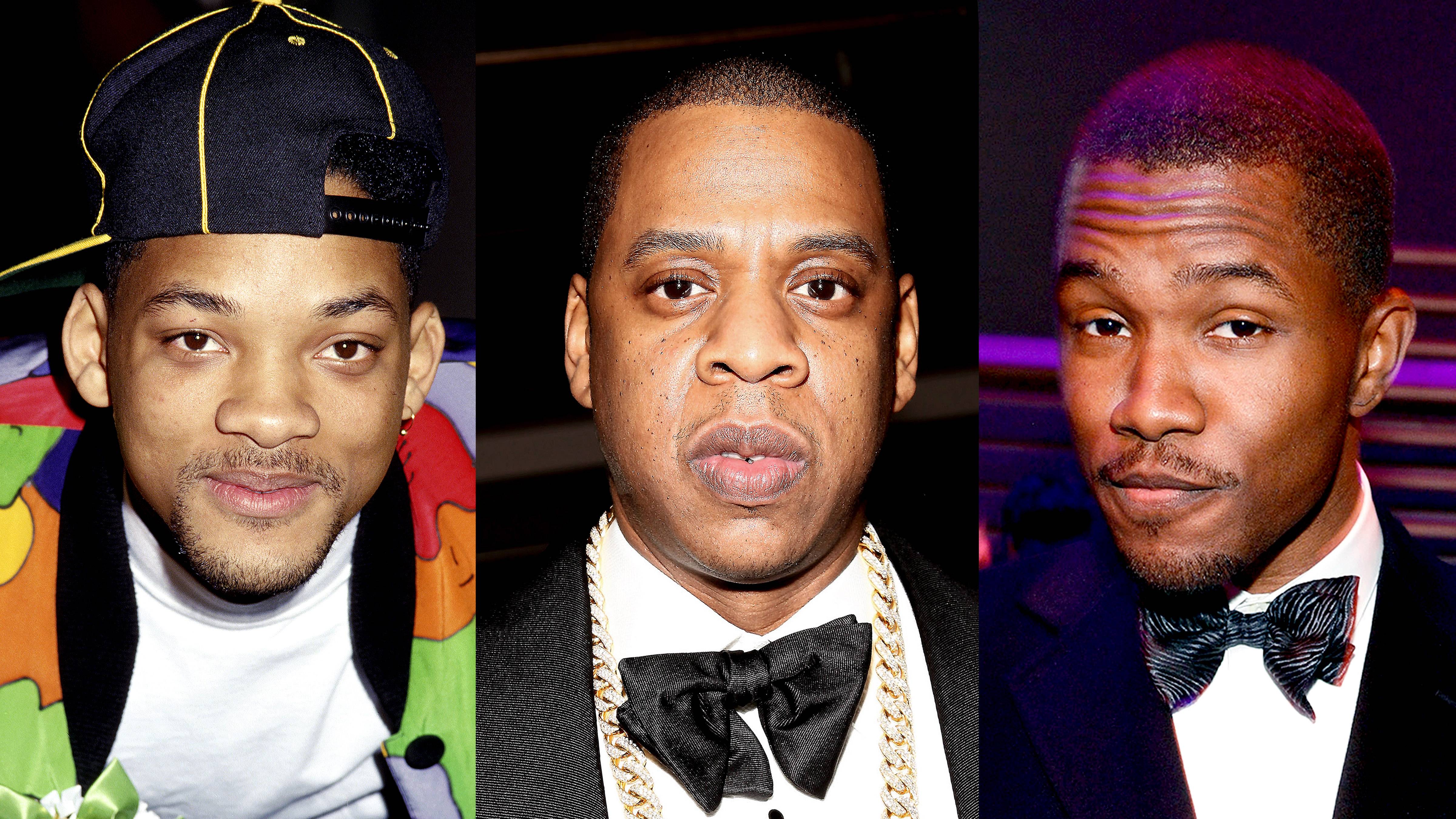 The Grammy Awards, by design, cannot and will never please everyone tuning in, attending or finding themselves lucky enough to score a nomination. However, that also doesn't warrant an assumed acceptance of its flaws nor should it encourage universal silence regarding the ways in which the system is fundamentally broken.
Regardless of where one may stand personally, a copious amount of ink has been spilled over the fact that the Recording Academy has consistently shown a misunderstood-yet-blatant disregard towards hip-hop, a genre that over time has long been celebrated as the fastest-growing genre despite rap being written off in its humble beginnings as a fleeting fad. While hip-hop culture transcends music and has ingrained itself as a permanent fixture in our society, it's arguable that the Grammys unfortunately often misses what exactly that means entirely. Even if the sales don't always reflect it (and whether older ambassadors like it or not), hip-hop is now synonymous with the mainstream, culturally speaking, and deserves way more respek than the Recording Academy is thus far willing to put on its name.
From opting not to televise a rap portion of the awards in 1989 (a mistake that was shockingly later repeated in 2015) to awarding the coveted prize of Album of the Year to Beck over Beyoncé (an upset that Kanye West not-so-surprisingly immediately put on blast), artists who have dedicated their lives to creating rap music have had, and, as history has proven, will have, plenty of grievances to air.
Even when hip-hop artists do win the awards they deserve, such as Lauryn Hill in 1999, it often comes as a surprise given the awards show's history of whitewashing, with Hill herself beginning her acceptance speech for Album of the Year by saying, "This is crazy, because this is hip-hop music." Wu-Tang Clan's Ol' Dirty Bastard voiced that sentiment in 1998, bum-rushing the stage to interrupt singer Shawn Colvin's acceptance speech for Song of the Year to express his disappointment that both his group and Puff Daddy didn't win in their respective categories. The timing may have been off, but the statement was on point.
Additionally, the Grammys' formulaic voting process is generally regarded as obscure, complicated or even strikingly unclear at times. Therefore, not-so-unpredictably controversial results often tailor to "playing it safe," exemplified by the Academy's routine tendency to award lesser talented white artists over critically acclaimed artists of color — a looming topic of both misrepresentation and cultural appropriation that has plagued the awards even more so in recent years. Yet, the music industry still continuously holds the annual award show in the highest regard.
For many, it's indisputable that a Gramophone trophy represents the most prestigious honor one can receive in the contemporary music industry, while others have infamously made headlines for denouncing the traditional phenomenon in its entirety. One can say that when it comes to the Grammys, especially in 2017, how much it's worth depends on how much value an artist and the audience places on it. In the recent example of Frank Ocean, that would be no value at all, whereas artists such as Chance the Rapper or Anderson .Paak remain eager to leave the Staples Center with the accolade of a new career milestone proudly in hand confirming their glo-up as untouchable.
Although many artists across categories have physically boycotted the awards over the years, with generous handfuls of others vocalizing their frustration in several mediums, it likely will take the efforts of a celebrity village and a generation of consumers and enthusiasts alike, much like the trailblazing warriors of 1989 first inspired, to truly affect some serious change.
Take a look at the handful of artists who have committed to fighting the good fight by opting out of attending the Grammy Awards in years past and present below.
Rap Class of 1989

The rap field was included in the Grammy Awards for the first time in 1989, marking the music industry's inauguration into validating a genre that was already destined to take the world by storm. However, that addition proved not to be enough for the category's first nominees, DJ Jazzy Jeff & The Fresh Prince, LL Cool J, Salt-N-Pepa, J. J. Fad and Kool Moe Dee. When it was learned that their categories  would not be televised, a boycott led by Def Jam's Russell Simmons and Lyor Cohen, as well as Rush Artist Management (representing LL Cool J and DJ Jazzy Jeff) soon followed, with artists such as Public Enemy and Slick Rick joining in solidarity. 

Such statements and actions led to the Grammys specifically inviting DJ Jazzy Jeff and Will Smith back the following year to perform during the televised portion of the ceremony, as well as placed a necessary pressure on the Recording Academy to be more inclusive moving forward. While the years that followed proved their work was far from finished, the actions of these groundbreaking artists proved that it's wise never to underestimate the powerful influence of hip-hop.

Public Enemy, 1991

Public Enemy once again chose to skip out on the festivities in 1991, a decision that was continuously supported by label boss Russell Simmons. According to a statement circulating at the time, the reason for ditching the awards sang a similar tune as it did two years prior, citing "the same old broken-record snub of inner-city contributions to the music industry. The 33rd-annual ceremony featured two awards for the category, Best Rap Solo Performance and Best Rap Performance by a Duo or Group, with Public Enemy losing to the likes of those behind the epic posse cut "Back on the Block," Ice T, Melle Mel, Big Daddy Kane, Kool Moe Dee, Quincy D. III and Quincy Jones. The award was not televised, which was a driving force behind Public Enemy's public protest, as well as general accusations of racism, with Vanilla Ice's nomination not helping the defense. 

Irish singer Sinead O'Connor also made history in 1991, becoming the first-ever artist to flat out refuse accepting a Grammy Award, period. Her criticism of the awards show has since been echoed a plethora of times, initially stating that the Grammys honored "extreme" commercial success over artistic merit, thus prompting her boycott.

DJ Jazzy Jeff, Will Smith, Salt-N-Pepa, 1992

When history repeats itself. Jazzy Jeff and Will Smith won once again in 1992, but chose not to attend for the same reason as the first time. Salt-N-Pepa also complied with not participating in the awards, despite being nominated for their track "Let's Talk About Sex." Jazzy Jeff later went on to tell the New York Times in 2016 that, "We all were very, very young and thrust into a position with the eyes of the world on us. We represented the culture well. And to see somebody like Kendrick [Lamar] now, it just makes you proud." The legacy of standing up against injustices continues today.

Jay Z, 1999, 2002, 2011

Jay Z has a history of vocalizing his disgust with the Grammy Awards' lack of respect and inclusion for rap music. In 1999, when DMX was snubbed and didn't receive a nomination, Hov spoke up against the awards and refused to attend the ceremony, a gesture he later repeated in 2002. While he has accepted 21 Grammy Awards throughout his career, it wasn't without protest at times. In 2002, he said, "Rappers deserve more attention from the Grammy committee and from the whole world. If it's got a gun, everybody knows about it; but if we go on a world tour, no one knows." While the latter has since changed dramatically, he's still got a point about overall media representation.

50 Cent, 2010

50 Cent has been nominated for 15 Grammys but has only ever taken home one trophy, and he didn't even attend the year he won. The reason he boycotted was definitely personal, even going as far as to refer to the evening as "The Beyoncé and Taylor Swift show." Previously, in 2004, he stated that he'd never go back to the Grammy Awards in his career, citing the fact that Evanescence won Best New Artist in a year where he commercially was on top of the world. Talk about overlooked.

Snoop Dogg, 2015, 2016

Snoop Dogg has been nominated for 18 awards, and has unfortunately taken home none. Last year, Snoop finally took a stand against the awards, posting on Instagram an illustration reading, "Less Grammy ...More Grams." He captioned the image, "No need to blow smoke up my a**. I'd rather blow some real smoke with my loved ones and count the 17xs I been invited with the same results. Shot out to my family that getting it in winning hosting and just showing up for the cause, enjoy the festivities. My green room open all night, not like their's." Considering he's been robbed almost two dozen times, it's about time he stayed home. The previous year, in 2015, he spoke out against the awards, saying, "F**k the Grammys. We need a hip-hop show for real n****z 'n real mcs." He also pointed out the blasphemous fact that Macklemore has more Grammys than Tupac, Biggie, DMX, Busta Rhymes, KRS-One, Rick Ross, Mos Def, Run DMC, Public Enemy, Big Pun, Jeezy, Ja Rule and Kendrick Lamar combined. Yikes.

Kanye West

While there's enough material on Kanye West's history with the Grammy Awards to fill an entire book, with his Taylor Swift moments topping the list of the most overanalyzed 90 seconds in pop culture history, he's arguably a bit conflicted at times regarding the annual affair. He both wants to denounce it and win it at the same time, something that is overall fitting to the complicated nature of the awards and what comes with such sought-after validation.

While he gave a controversial speech in 2005, it was a long time coming, with his declaration of, "Everybody wanted to know what I'd do if I didn't win. I guess we'll never know," having multiple layers to it, fact of the matter is West's point regarding the marginalization of hip-hop in the awards is undeniable.

Back in 2012, he added to his history of boycotting the awards when he and Jay Z won the televised category of Best Rap Performance for "Otis" and neither was there to accept the award, unlike the category's other nominees.

It has also been reported that Ye will not be making an appearance at the Grammy Awards this year, something that isn't out of character for him but still garners attention in the media. While many of his protests have to do with his own ego, feeling personally snubbed in years past, his decisions to stand up for others (regardless of if they asked him to or not) has proven to be influential. After publicly supporting Frank Ocean after his albums were deemed ineligible for consideration at this year's ceremonie, West shared he will be boycotting the ceremony in the R&B singer's honor and called out the Academy for having Lady Gaga perform years ago despite originally not being nominated. West claimed that the committee rewrote their own rules to not only warrant her opening the show, but to squeeze in a nomination for her as well  — an act he'd like the Academy to do for Ocean after he consciously missed the deadline for consideration.

"As artists, we gotta come together to fight the bulls**t they been throwing us with," West stated. "All we need is a fair shot. Let the album lose, let whoever win or lose. My whole point, my purpose, my existence, everything that people try to diss me for is based on just an instant replay plot. Imagine in sports they didn't have no instant replay plot, and someone could step completely out of bounds."

The Grammys later clapped back at West on Twitter, writing, "Is your Recording Academy membership still active? Make sure you vote!"

Rihanna, 2003, 2014, 2016

While Rihanna has physically not attended the Grammys in the past for various reasons, it wasn't without controversy. In 2009, she and Chris Brown's pre-ceremony domestic violence incident occurred; with the injuries RiRi suffered leading towards her canceling her appearance. The couple later returned to the awards together four years after the brutal public altercation took place, taking their protest and self-declaration of IDGAF directly back to the awards in 2013. Rihanna also didn't attend the awards in 2014, nor last year, canceling her performance at the very last minute (even attending a pre-show rehearsal in lieu of the red carpet) due to being placed on a 48-hour vocal rest. Last year's cancellation, as well as artists such as Nicki Minaj, Drake and Lauryn Hill also noticeably missing, had many on Twitter wondering if the decision had to do with a silent boycott subtly organized by "relevant Black artists," a conspiracy theory that circled online despite reports of Rihanna battling bronchitis and Lauryn Hill having a scheduling conflict.

Lil Wayne, 2 Chainz, 2016

While Lil Wayne isn't one to necessarily get involved with the politics of things (with the rare occasion that he does totally backfiring), his actions have spoken just as loudly in the past. Just last year, in 2016, Weezy and 2 Chainz chose to opt out of the Grammy Awards in order to perform on The Tonight Show with Jimmy Fallon, despite being nominated for two awards. Lil Wayne has also found himself in public feuds with other rappers over who won what, but hasn't quite committed to speaking out against the awards show dynamic in general.

Chris Brown, 2011

Chris Brown's attorney tried to reduce his restraining order against Rihanna back in 2011 so that he could attend the Grammy Awards. Although his rep claimed that his court date proceedings were merely a coincidence with the awards, later in his career, Breezy began voicing a disdain for the awards. Just last year, he spoke up about his Grammy snubs, drawing attention to the fact that the music industry awards those who "kiss a**" He then said, "The awards used to mean something. Now it's about likes and memes." While it is unclear if he will attend this year or not, he's definitely onto something.

Eminem, 2011, 2015

Rumors regarding the Grammys have circled Eminem for ages. While he previously denied the allegation that he'd be boycotting the awards after only receiving two wins out of ten nominations in 2011, the rapper has since not placed much of a priority on the Grammys, even opting out from attending in years that he won, as was the case in 2015. However, in 2001, Eminem took his protest to the awards, joining the stage with Elton John to combat the homophobic criticisms that had plagued his career for years. While it's been said that awards shows simply aren't his style, others have said that he's past the point of caring about the validation that comes with awards, considering his trophy case is arguably filled to the brim, something that speaks on his reputation and privilege. One could say that at this point in his career, the reputed hermit's power is best used by putting his political statements into his music, such as the recent example with Big Sean, than it is giving any more middle fingers at awards shows. Either way, people stay talking.

Rick Ross, Nas

While it's difficult to lock down specific years that Rick Ross and Nas chose to boycott the Grammy's or opt out of physically attending, each have had plenty of Grammy moments worth talking about. While each of these rappers have in common the fact that they have been consistently snubbed and overlooked throughout their careers, with both acclaimed emcees having 0 Grammys in their collections, each have publicly spoken up against the Grammys in one form or another. Ross has shared that he most appreciates the awards in the songwriting categories, going on to say, "I respect the Grammys, being a writer. But me being an artist representing hip-hop? No." He also shared that Iggy Azalea winning at the Grammys "doesn't represent the community at large," going on to point out the obvious that "the rap community doesn't feel like the rap Grammy is in touch."

Similarly, Nas has echoed that sentiment over the years, saying that he appreciates his nominations, adding, "I know the hugest platform for music is the Grammys, it matters. . . but something that huge is never gonna get it right. So it's okay. It gives me the opportunity to wear a nice suit on a red carpet." He's also taken advantage of the red carpet platform to make a bold statement, along with Kelis, with each wearing shirts donning the N-Word in 2008, an action that sparked controversy at the time, resulting in many headlines and the organizers implementing a new rule regarding wardrobe, something that Jennifer Lopez herself also had influenced back in 2000. While Nas has spoken wisely about the awards, never fully doing a 50 Cent or Chris Brown and saying 'F**k the Grammys,' his decision to accept it for what it is has added to why people respect his legacy, and if and when, he finally wins a Grammy, it'll be comically overdue.

Frank Ocean, 2017

Frank Ocean has infamously declared boycotting the Grammys as his "Colin Kaepernick moment." While he deliberately missed the deadline to submit his two new albums for consideration at the awards, he chose to instead make a statement that has since garnered a standing ovation. 

"That institution certainly has nostalgic importance," he shared with The New York Times in his first in-depth interview in three years. "It just doesn't seem to be representing very well for people who come from where I come from, and hold down what I hold down." He then went on to clarify, "I think the infrastructure of the awarding system and the nomination system and screening system is dated. I'd rather this be my Colin Kaepernick moment for the Grammys than sit there in the audience."

Considering his commentary is absolutely spot on, many are congratulating the 29-year-old for his decision, something that likely will inspire other independent artists to think for themselves in the future. Perhaps Frank Ocean will be leading the 2018 Rap Class in a protest mirroring that of 1989 to pick up where they first left off in order to inspire some real change again. We'll have to wait and see.