9 New Tips To Pay For College That You've Probably Never Considered
Over $100 million dollars in scholarship money goes unclaimed every year – and a good chunk of it could be yours.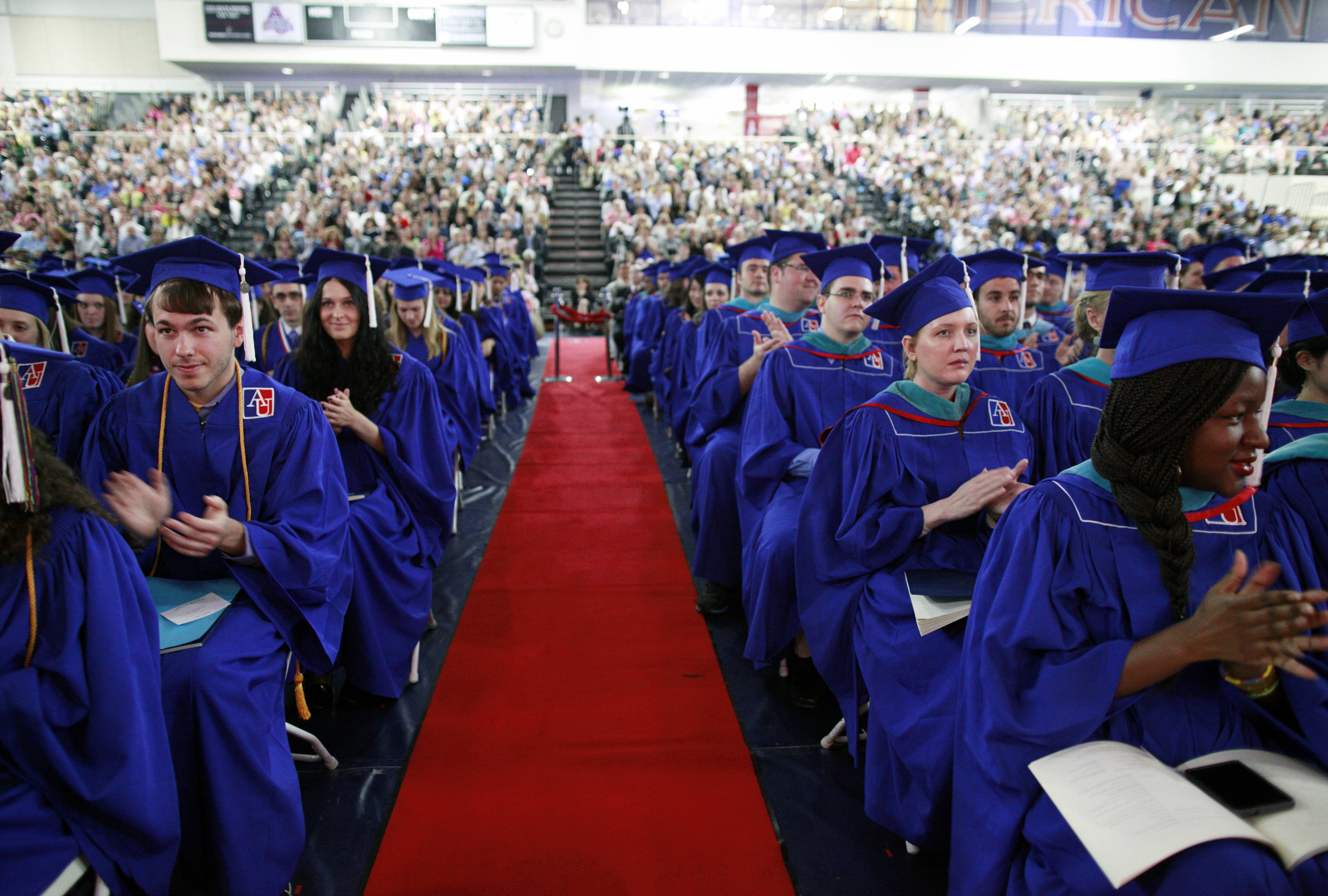 Not so fast…Before getting into the How To's of paying for college, these are some surprising but critical facts you should know before even thinking about it. Here it is, straight:
Student loan debt is greater than credit card debt in America at $1.6 trillion dollars, which
hinders graduates from buying real estate, saving for retirement, and investing in starting their own businesses
Per US News, the average tuition is: $9,716 Public In-State, $21,629 Public, Out-of- State, Private $35,676
According to an American Association of University Women (AAUW) study, Black women hold the most student loan debt 
You and your family are making an investment so that you'll never be broke again. Just be smart about it! Read on for some tips on how to pay for college when you're broke:
Don't wait until the last minute to complete your (FAFSA)

FAFSA stands for Free Application for Federal Student Aid. Many families lose out on additional aid by something as simple as missing their state's deadline. On October 1st of every year the FAFSA opens for the next academic year. Therefore, it is imperative to complete it in a timely manner as financial aid at institutions is usually distributed on a first come first served basis. Additionally, if the FAFSA is not on file one may miss out on institutional aid, even if you are determined financially needy, per the Department of Education. (DOE.)

Another important thing to mention is that some families haven't done their taxes in years or do not want to provide their tax information, which eliminates the student from receiving aid or even having the ability to appeal the decision. It is crucial that parents provide their tax information if the student is a dependent. If not, they will be unable to complete the FAFSA and will be ineligible for financial aid. 

There's only one bottom line. Calculate all of the costs.

When researching prospective institutions, it is imperative to thoroughly review tuition and all the fees, which include: room/board, meal plans, and potential travel costs. You can get a quality education without going to an Ivy League school. So don't get hung up on "brand name" schools! Choosing a school is not like choosing an accessory, it is an investment in your future success.

Community is a good thing!

Many 2-year community colleges (sometimes called Jr. Colleges) have partnerships with local 4-year institutions. Upon successful completion, these partners provide scholarships for the Community College students to enroll to receive their Bachelor's Degree.

Understand Parent Plus Loans

The name can be misleading. These loans are not a loophole for a parent to take out a loan for their children, perhaps because their credit is better. Parents must understand that they are fully responsible for paying the loan back, not the child. Many parents even delay their own retirement because they borrowed student loans for their children. 

Parent PLUS loans are only given to parents of dependent children and Graduate students. Therefore, it is critical for a parent to review their children's out-of-pocket expenses and make sure they have their own avenues of paying off their other student expenses over the loan. 

Don't use your student loan refund for things that are not school-related! 

Loan refunds are left over funds, based on your tuition being already covered for that period. These refunds are designed to help with miscellaneous educational expenses such as food, travel, books, additional classes, housing, etc. However, many students and parents use the refunds for non-educational expenses. That is the biggest mistake you can make. When you get your refund, stash it away for a school-related rainy day! You will need it.

Get to know the Student Loan Repayment Estimator

If students use the Student Loan Repayment Estimator, they can see exactly how much their repayment will be post-graduation, based on what they borrowed. This tool allows a student to forecast potential repayment amounts, which may hinder them from overborrowing. 

Never stop researching scholarships.

Annually, over $100 million dollars in scholarship money goes unclaimed. Scholarships help offset education expenses and minimize potential debt. However, it is important to consistently apply for scholarships throughout your matriculation. 

Borrow what you need, not what you want!

This will eliminate your overall student loan debt. Many students and parents overborrow, which provides a refund. Over time, the amount of refunds can make you reach your federal student loan limit. Therefore, considering borrowing only for direct costs to minimize your debt, post-graduation. 

Stay close to the financial aid office!

Many students only visit the financial aid office at the beginning of the year. However, it is a good idea to periodically check-in as the office may have additional aid that you may be eligible for or new scholarships to apply for. Following up with the Financial Aid Office, will ensure that all your documents have been completed and received, which will guarantee your aid is processed and applied in a timely manner.

Lastly, work as hard as you can. It is critical to your financial freedom to maintain academic excellence.

Many students have institutional scholarships that are based on academic excellence. These scholarships may be renewable, annually, yet they are contingent upon maintaining the required GPA and credits. Therefore, you must maintain academic excellence to continue to receive these scholarships. 

Jessica Brown is the president and founder of College Gurl, and author of How to Pay for College When You're Broke.