Lil Reese Talks Def Jam Deal, New Music
Lil Reese is the next Windy City rookie to hit the big leagues.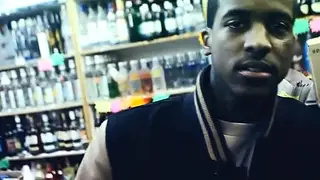 If you've been paying attention, you know that 2012 is shaping up to be the Year of the Chi. Yes, the Bulls may be out of the playoffs, but a tsunami of precocious young rappers and producers are repping for the Windy City like never before. Lil Reese, for one, is going for the ring. 

The 19-year-old MC just signed a deal with Def Jam in the wake of his bubbling YouTube videos and, most of all, his closing verse on one of the year's biggest out-of the-blue hits, Chief Keef's "I Don't Like." "It really wasn't no long process," Reese told BET.com of inking the deal. "It really just came like, 'Def Jam wants to sign.' [There were] other labels trying to sign us, but I'm rocking with Def Jam — period."

With the deal, Reese joins fellow Chi natives Lil Durk — who also signed to Def Jam — Epic Records signee King Louie, and, of course, his homie Chief Keef as the leaders of a new movement from one of hip hop's most overlooked hotbeds. But Reese and Keef's relationship started way before "I Don't Like" cracked 5 million views on YouTube. "Me and Keef been around each other since we were little kids," Reese says. "[We] been around each other since we was little shorties in the projects. Making music is easy for us because we see eye to eye."

With "I Don't Like" recently remixed by Kanye West himself, Reese is certainly making it look easy. He's hoping to cash in on the song's monumental buzz with a new mixtape later this year, backed by some expected and unexpected collaborators. "[I] got some big features on there," Reese boasts. "Keef on there, Freddie Gibbs, Hell Rell, Lil Durk. [I] got this 'Haters' song with R. Kelly that's going to be on there."

With co-signs like that, Lil Reese is certainly set to have a better year than the Bulls.
 
BET.com is your #1 source for Black celebrity news, photos, exclusive videos and all the latest in the world of hip hop and R&B music.