Quincy Dishes on What Makes a Woman Dope
The "Dope" actor shares his wish list exclusively with B*Real.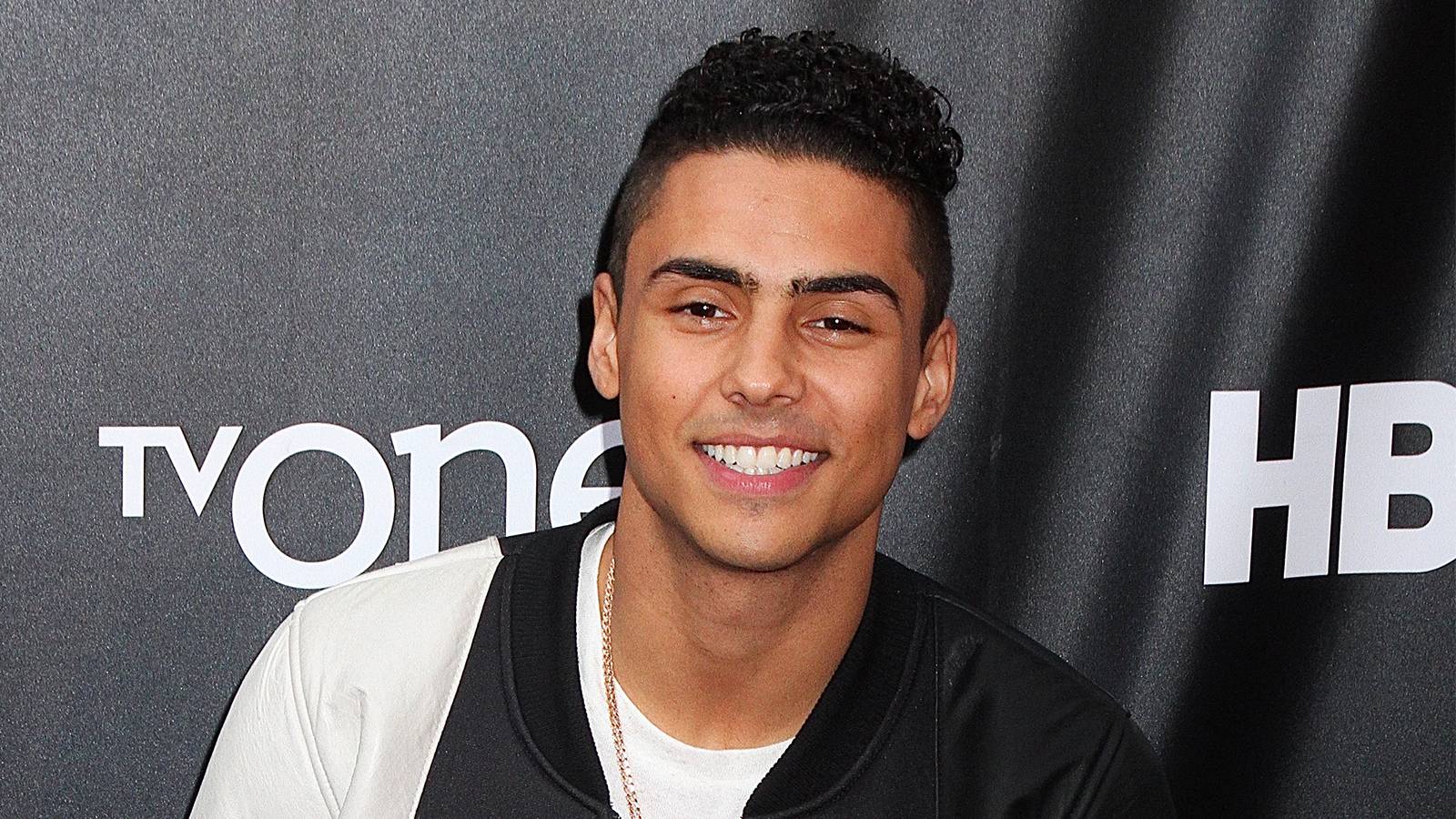 In just a few short years, Quincy has carved quite a path for himself as a model, R&B singer and now an actor, appearing in the Rick Famuyiwa-directed Dope (in theaters June 19). Set in Los Angeles, the story centers on loveable geeks Malcolm (Shameik Moore) and best friends Jib (Tony Revolori) and Diggy (Kiersey Clemons) as they unintentionally get roped into a drug-deal-gone wrong, all while juggling the complications of college applications, SATs and high school politics.
The actor, whose father is none other than Diddy, plays Jaleel, the son of a wealthy businessman. "They come to this house expecting to deliver the package to my father, but he was at work. Then they meet me and they drop a keyword that lets me know that they're not here to sell some Girls Scout cookies. So I tell them to come in and I show them my lifestyle," the 24-year-old tells B*Real in an exclusive interview.
"Jaleel is arrogant, like, a private school gangster. He was definitely raised in that rich lifestyle of big houses and access to everything. He's at a point where he's branching out and trying to become somebody. But sometimes in life less is more, and Jaleel does too much just because he feels like he has to do that much more to get people to pay attention to him."
So yes, Quincy was fortunate enough to enjoy the spoils of his father's fame (Diddy is also a co-executive producer on the flick), but that's where the similarities between him and Jaleel end. With acting credits in Dope and this year's Brotherly Love under his belt, and a new album on the way, Brown's certainly becoming a star in his own right.
And here's another bonus, ladies: he's single! "I'm chillin' right now, but I'm not blocking no blessings," he adds coolly. On that note, we sat down with him to find out the top things that make a woman dope.
B*Real: Describe your dopest date.

My dopest date was probably the simplest date, but it's all about the experience there. It's all about the conversation. It's all about not being on your phone all dinner. I don't necessarily have just one extremely dope date. I think what just makes a dope date in general is when two people are just into each other for [the] two or three hours they're together.

When a girl looks dope, she's wearing…

It depends on what day it is, what time of day it is, and it depends on the girl. I have a friend of mine who is straight but she dresses like a boy and that's so sexy to me how she's able to dress like that and still look feminine. I [also] love a sundress with some flats, I'm not a fan of heels all the time, and I love hoop earrings. Accessories are kind of what makes a woman dope.
The dopest thing a girl could do when you bring her home to meet the parents is…

Be more respectful than I can. Especially in my situation. If I'm bringing them to the parentals, then they've got to come better than me. She can't be shy. They've got to be drawn to you, to where they don't need a second time to meet you to figure you out.
The dopest line you've given to a girl was…

I take the corny routes. If I'm in America, I might walk up to a chick and start speaking in a British accent and maybe ask her for directions or ask her something that maybe she already knows that I know, but because I put on the accent she thinks I'm foreign. That sometimes is a nice little conversation starter for me, but I don't have a lifeline that I use every time. I always have fun with it because, then again, at the end of the day, every chick I like may not like me, so you gotta have a nice little getaway, too.
What's the dopest advice you've ever received about women and who was it from?
Definitely from my grandmother. She basically was like, whoever you end up with, if they aren't similar to me — my grandmother passed away last year — then they aren't the one. So my future wife has to be just as loving, just as caring, just as respectful and just as nice as my grandmother. So a lot of women out there got a lot of work to do.
What's the dopest gift you've ever received from a girl?
I had a girlfriend that, at the time, she would always capture the moment, just randomly taking pictures. But then when it became birthday time, she gave me this encyclopedia-thick picture book that was the most beautiful thing because it was handcrafted, personalized every single page. I really saw all the love put into that so that's something I thought was super, super dope and I'll cherish that forever, even though we're not together anymore.
What's the dopest song out right now that sets the mood for a date or a night out?
I love this song by this cat named Post Malone called "White Iverson." That's just the song for anything; it could be a date or going out or waking up. It's just got a nice bounce to it that lets you just vibe out.
What are the dopest things every guy should do to keep their girl happy?
Communicate with her on every level and show her how much you love her in as many ways as possible. Because as guys, we tend to lack in certain areas such as showing our appreciation. Sometimes it's not that we don't appreciate or love you, it's just the way that we're doing it…

Name your top dope women in entertainment now.

Chanel Iman, Zoe Kravitz, Kiersey Clemmons — all the women in my cast are phenomenal. Gigi Hadid, Zendaya is beautiful; I've watched her on television and she's a great woman. And Keke Palmer, of course, is outstanding, a beautiful Black young woman definitely doing things in the industry. I like a hard-working woman, because I'm a hard-working man. If I find out you don't work hard, that's kind of a turn-off.  
The dopest thing about Dope is…
Rick Famuyiwa, who is the director and who also wrote Dope, is a genius in all levels. The way he told the story, it really puts you in the shoes of this kid [Malcolm]. You're going to feel bad for this kid; you're going to cheer for this kid. This is a story that has all these complex situations that all kind of deal with each other in the end. There's so much going on, but in each situation, you kind of get a life lesson from it. [For example] they teach you that you should be yourself and there's no need to front in order to "be somebody."
BET.com always gives you the latest fashion and beauty trends, tips and news. We are committed to bringing you the best of Black lifestyle and celebrity culture.
(Photo: Fortunata/Spalsh News)