Five Ways The 'Janet' Album Changed Pop Music
Janet Jackson's iconic album was released 30 years ago today.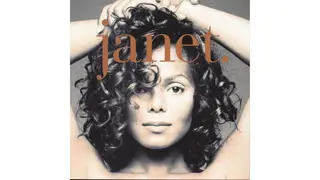 Republican President George Bush lost reelection, leaving the country in economic shambles.  Democratic President Bill Clinton -- who in many ways was a moderate -- was sworn in earlier that year and promised to be tough on crime. It was a profoundly conservative era. Sex was taboo, and the HIV/AIDS epidemic was killing thousands of people, with the government turning its back. The solution for many was to suppress and legislate anyone and anything encouraging sexual liberation. A year before, Madonna's career was nearly destroyed after backlash to her highly provocative Erotica album. In 1992, the only Billboard Hot 100 No. 1 hits by women were big ballads. 
The war on drugs was raging; Black communities were being targeted with tropes of the welfare queen, crackhead -- and hip-hop artists were used as the scapegoat.  In reality, this was the worst time to release an album like Janet, not only as a woman but as a Black woman. Janet Jackson defied the odds and, once again, changed the entertainment industry and pop music. 
Released on May 18, 1993, Janet was a game-changer. As we reflect on its legacy, here are five ways the iconic album impacted music and our cultural landscape.
Sexual Liberation

Janet represented a significant departure from Jackson's previous work, both sonically and thematically. The album embraced a more sensual and reflective tone, exploring themes of love, sexuality, and personal empowerment. She was criticized for going from a song like  1986's "Let's Wait Awhile" to "Any time, Any place." This bold artistic direction resulted in serious backlash. 

The Times complained, "she tends to confuse sex with soul." A Los Angeles Times review with a title that read "Heavy Breathing as a Career Move," claimed the album will only be successful "not because it's any great piece of work, but largely for its aphrodisiacal aspirations." Entertainment Weekly accused Janet of trying to "rip-off" Madonna and added the album "sounds like a mess — period."

Thirty years and 14 million sold albums later, they were all wrong.  Jackson's fearlessness made her an inspiration to countless women, empowering them to embrace their sexuality, especially as a Black woman, and demand respect. The Janet album should also be seen through the lens of feminism. While sexuality in music was nothing new, her use of sexuality wasn't at the order of a man or producer. Miss Jackson was the boss, it was her vision, her creation and she made no apologies. 

 Janet charted a path in a deeply conservative era for other artists to be unapologetic in their sexuality, from Beyoncé to Rihanna to Megan Thee Stallion. 

Watch the "Anytime, Anyplace" video above. 

Fusion Of Hip Hop

Back in 1993, hip-hop was at the center of a cultural war. Politicians from both sides were slamming the art form for everything from too violent to radical. Some critics argued hip hop was a fad. It was rare for an artist as mainstream as Janet to embrace hip-hop and include rappers in their music, but Miss Jackson did.  While Jackson had Heavy D on a remix  of "Alright" for 1989's Rhythm Nation 1814, on Janet, Chuck D of Public Enemy was featured on the track "New Agenda." The song dived deep into the intersections of being a Black woman. Janet wrote, "Because of my gender / I've heard 'no' too many times / Because of my race / I've heard 'no' too many times / But with every 'no' / I grow in strength/ That is why African-American woman, I stand tall with pride."

Miss Jackson didn't stop there. She included MC Lyte on a version of "You Want This," Lyte was also featured in the iconic video.

In a 1993 interview with MTV, Janet spoke out against the backlash hip-hop was receiving, "I love rap music... I've learned a lot from rap as well. I feel in school we were taught only that we were slaves and not kings and queens. I feel like rap has educated myself as well as other races about our history." 

Today, it is commonplace to hear pop songs that feature hip-hop artists,  but Janet was one of the few to do it first.

Visuals, The Iconic 'Rolling Stone' Cover

While critics were whining about the music, there was also backlash to the album's visuals -- especially Janet Jackson's 1993 Rolling Stone cover, which hit newsstands that September.  The controversial image featured Jackson topless and her breasts covered by the hands of her then-husband.

The cover, shot by photographer Patrick Demarchelier, was meant to be a symbol of intimacy and trust between Jackson and her partner. Conservative groups argued that the cover was inappropriate and offensive. Jackson told Rolling Stone in a 1993 interview, "Well, for the first time, I'm feeling free... For me, sex has become a celebration, a joyful part of the creative process." Despite the negative reactions, the cover brought to the forefront societal debates surrounding nudity, objectification, and the limits of artistic freedom for Black women.

Before viral photos or Instagram, the 1993 Rolling Stone cover was a pivotal moment in the history of celebrity imagery. 

Experimental Production And Genres

The album's production, handled primarily by Jimmy Jam and Terry Lewis, was innovative and experimental, featuring layered vocal harmonies, intricate percussion, and soundscapes that pushed the limits of what was possible in pop music. Each song, not just lyrically but sonically, told a different story. 

"This Time," a song about infidelity, included opera powerhouse Kathleen Battle. "Throb" was a house track that lived for years in clubs due to remixes. The No. 1 song "Again," which earned an Oscar nomination for Best Original Song from the movie Poetic Justice, included members of the Minnesota Orchestra and the St. Paul Chamber Orchestra. The Motown-type song "What I'll Do," a big hit in Europe, featured vocals from Sounds of Blackness singer Ann Nesby. 

While certainly played with other genres in previous albums, Janet was a sonic tapestry, blurring the lines of pop, R&B, and hip hop, pushing the boundaries of "mainstream" music. Listen to a live version of "What I'll Do" above. 

Business

In 1991, Janet made history when she left her original label, A&M, and signed a contract with Virgin worth an estimated $40 million for three to five albums. Jackson was the highest-paid musical artist in the world. The New York Times reported, "That's more than the Rolling Stones, Bruce Springsteen or Ms. Jackson's brother Michael are guaranteed by their contracts." That said, Michael Jackson renegotiated his contract with Sony shortly after and broke Janet's record. However, Janet set a standard for record deals, allowing other artists to land lucrative deals. By 2001, Mariah Carey closed a reported $80 million deal with Virgin. Janet Jackson sent Mariah flowers in celebration, welcoming her to the label.

Janet proved she was worth every penny, considering the commercial success of Janet. The album sold 350,000 copies in its first week, setting a record for the highest first-week sales for a female artist. She was also the first female artist to debut at No. 1 on the Billboard 200 album chart in the Nielsen SoundScan era (Whitney Houston was the first-ever female artist to debut at No. 1 in 1987, pre-SoundScan). 

Thirty years later, Janet has stood the test of time. Songs like "Any time, Any place," "That's The Way Love Goes,"  and "Again" still sound modern in 2023. The album stands as a seminal moment in Jackson's illustrious career and is her biggest-selling album. The success and long-lasting impact of the Janet album is what artists dream of in their career. In 1992, she forever cemented her status as a trailblazer and ripped down the barriers for women, Black artists, and pop stars.  

Happy 30th anniversary to Janet.