Obsessed Premiere
How far can one woman's crush go? And how far will another go to protect her marriage and family?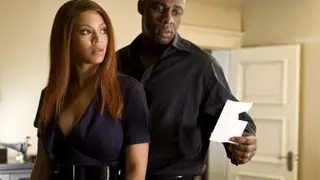 (Photo: Rainforest Films)

Derek and Sharon Charles (Idris Elba and Beyoncé Knowles) have a happy marriage, a beautiful baby boy and are living out the American dream. However, their wonderful life soon takes a dangerous turn when Lisa Sheridan (Ali Larter), the new temp at Derek's finance company, soon begins getting attached to him. Sharon has suspicions of an affair, but what she discovers is that Lisa isn't just attached, she's obsessed and willing to go to extreme measures to validate it.
Obsessed is a psychological thrill ride that shows just how deadly a simple crush can be. Tune in on Tuesday, December 4 at 8P/7C for the premiere of Obsessed!