Lil Cease Confirms The Passing Of Biggie Smalls Former DJ 50 Grand
The rapper broke the news in an Instagram post.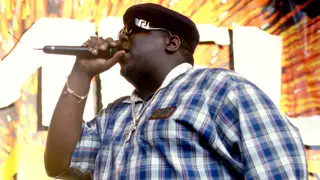 BET.com would like to extend our condolences to DJ 50 Grand, who is best known for being Biggie Smalls DJ when the rapper was alive.
Lil Cease broke the news on his Instagram page with a heartfelt caption.
"This One Hurt Man," wrote Cease in the post.
"We Was Literally Was Just Celebrating Wit You For Big Smh!! Wouldn't Be No Big If It Wasn't For You!! We Love You 50 Grand & Your Gonna Be Missed!!"
50 Grand helped produce Smalls demo tape back in 1991 which ended up the hands of a young Diddy, and the rest is history.