The Heartwarming Photos From Michael Brown's Mother and Sister's Shared High School Graduation
Lezley McSpadden presented her daughter Deja Brown with her diploma.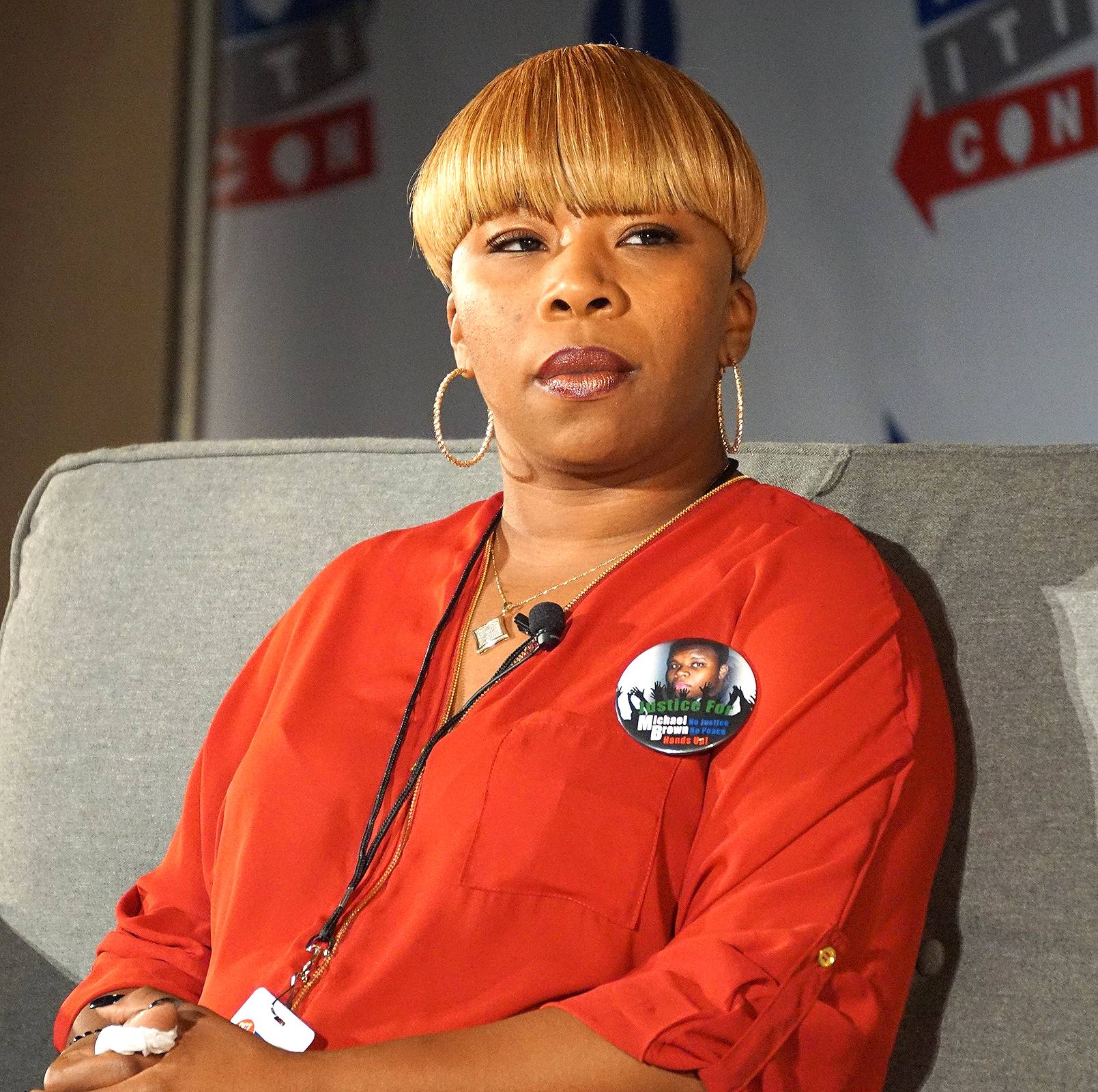 Two decades after dropping out of high school to give birth to Michael Brown, Lezley McSpadden honored her son by finally walking across the stage and receiving her diploma.
McSpadden left Ladue Horton Watkins High School in her junior year when she was pregnant. After her son Michael was shot and killed by a Ferguson police officer in 2014, McSpadden was thrust into a national spotlight. In addition to finding ways to uplift her community in the name of her son, McSpadden also enrolled in an adult education program at Jennings High School — the same school her daughter attended, reported CBS St. Louis.
"What better way for you to honor your son than by obtaining your high school diploma?" District Superintendent Art McCoy told McSpadden when she was considering entering the program.

After joining the program in September and taking afternoon classes, McSpadden was able to graduate from Jennings at the same time as her daughter Deja Brown, St. Louis Post-Dispatch reported

"She would just go to afternoon class, so we never really interacted at school or in class or anything," Brown told the St. Louis American. "But I did help her on homework. Like, math, she was like, 'I'm stuck! I don't understand this!' so I would try to help her the best I could, because it was geometry, which I took already."

On May 26, McSpadden and Brown crossed the stage and received their high school diplomas. McSpadden was photographed presenting her daughter with her diploma in a touching moment. 

"I know it's something that she's wanted to do," she said. "She's done it and she's worked really hard, and she's so excited and I'm excited for her!"

McSpadden is the first to graduate from Jennings's adult education program