NYPD Officer Shot And Killed While Responding To Harlem Domestic Violence Call
"It is our city against the killers," Mayor Eric Adams, a former police officer, said at a news conference shortly after the shooting.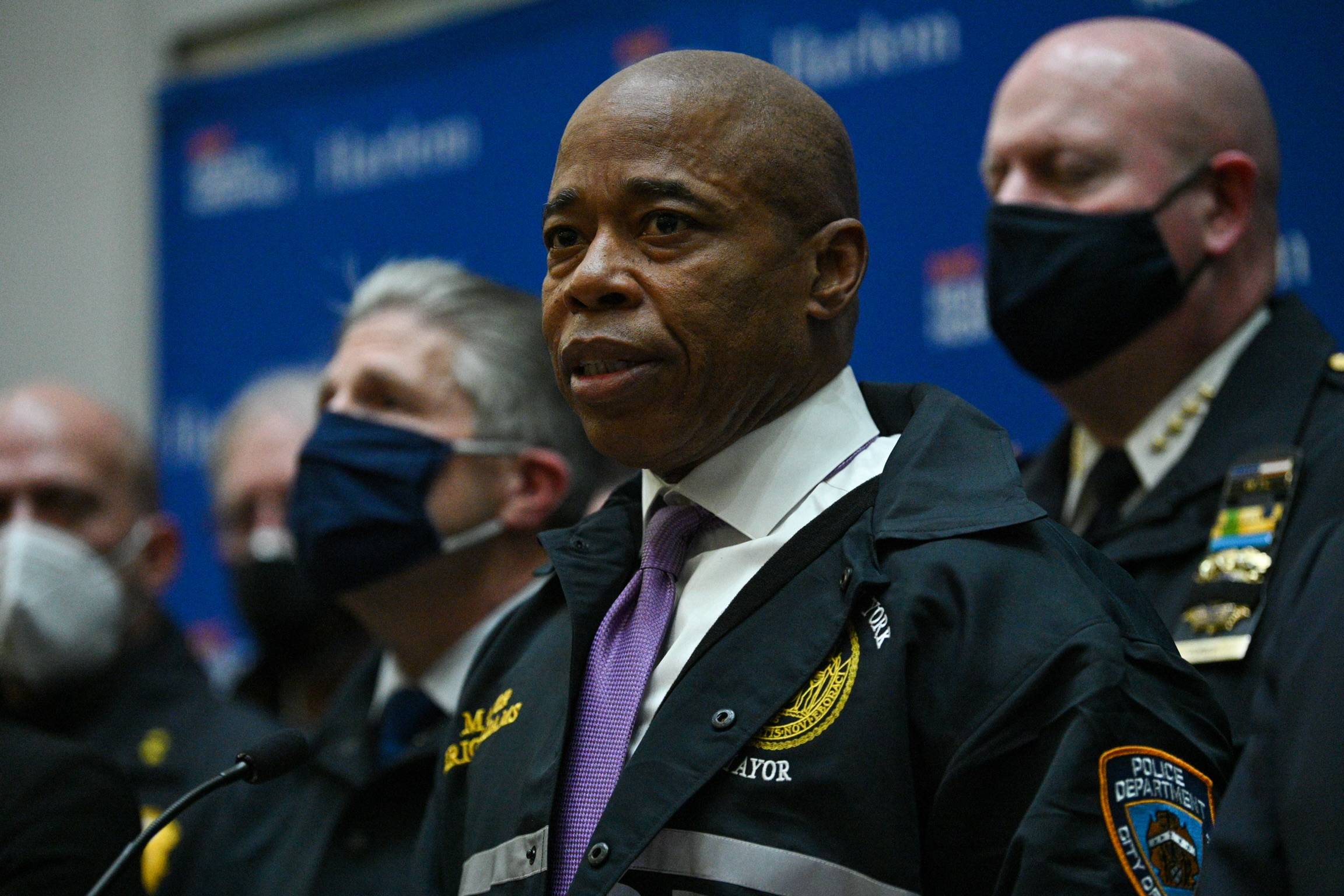 A New York Police Department officer was killed in the line of duty Friday night (January 21) while responding to a domestic violence call in Harlem.
According to the New York Daily News, law enforcement officials. The gunman who fired at the officer was critically wounded and was still being treated early Saturday.
Officer Jason Rivera, 22, was the officer reportedly killed while Wilbert Mora, 27, has been identified as the officer still fighting for his life at Harlem Hospital.
Rivera, Mora and a third officer who was not injured and has not been identified, responded to a 911 call shortly before 6:30 p.m. involving a fight between a mother and son. Shots flew almost immediately as officers approached the front door of the first-floor apartment.
NYC Mayor Eric Adams pleaded for his city to end violence against its residents and officials.
"It is our city against the killers," Adams, who is a former police officer, said at a news conference shortly after the shooting. "This was not just an attack on three brave officers. This was an attack on the city of New York. It was an attack on children and families of this city."
The Daily News reports that body cam video captured of the shootout shows the chaos.
"They went into the building and it jumped off," said neighbor Garrett Fowler, 62. "There were two guys being brought out of the building on stretchers. They weren't moving at all."
The suspect has been identified as Lashawn McNeil of Allentown, Pennsylvania. Police say he did not live in the apartment.
Chief of Detectives James Essig says the 911 caller asked for help to deal with her son but did not mention any injuries or weapons. When Rivera and Mora split off to approach the woman's son in a back bedroom, shots were fired.
Essig said McNeil attempted to flee the apartment but crossed paths with the third officer, who shot him in the head and right arm. It isn't clear why McNeil fired on anyone.
New NYPD Police Commissioner Keechant Sewell, who joined Adams at the news conference,  was outraged over the shooting.
"I am struggling to find the words to express the tragedy we are enduring," Sewell said, according to the Daily News. "The pain their families are feeling is not something any one can put into words. They were listening to a mother who called needing help for her son. Our department is hurting. Our city is hurting. It is beyond comprehension."