See Just How Skillfully Ayesha Curry Takes On Mommy Shamers
May your clapback game be as strong as this mama.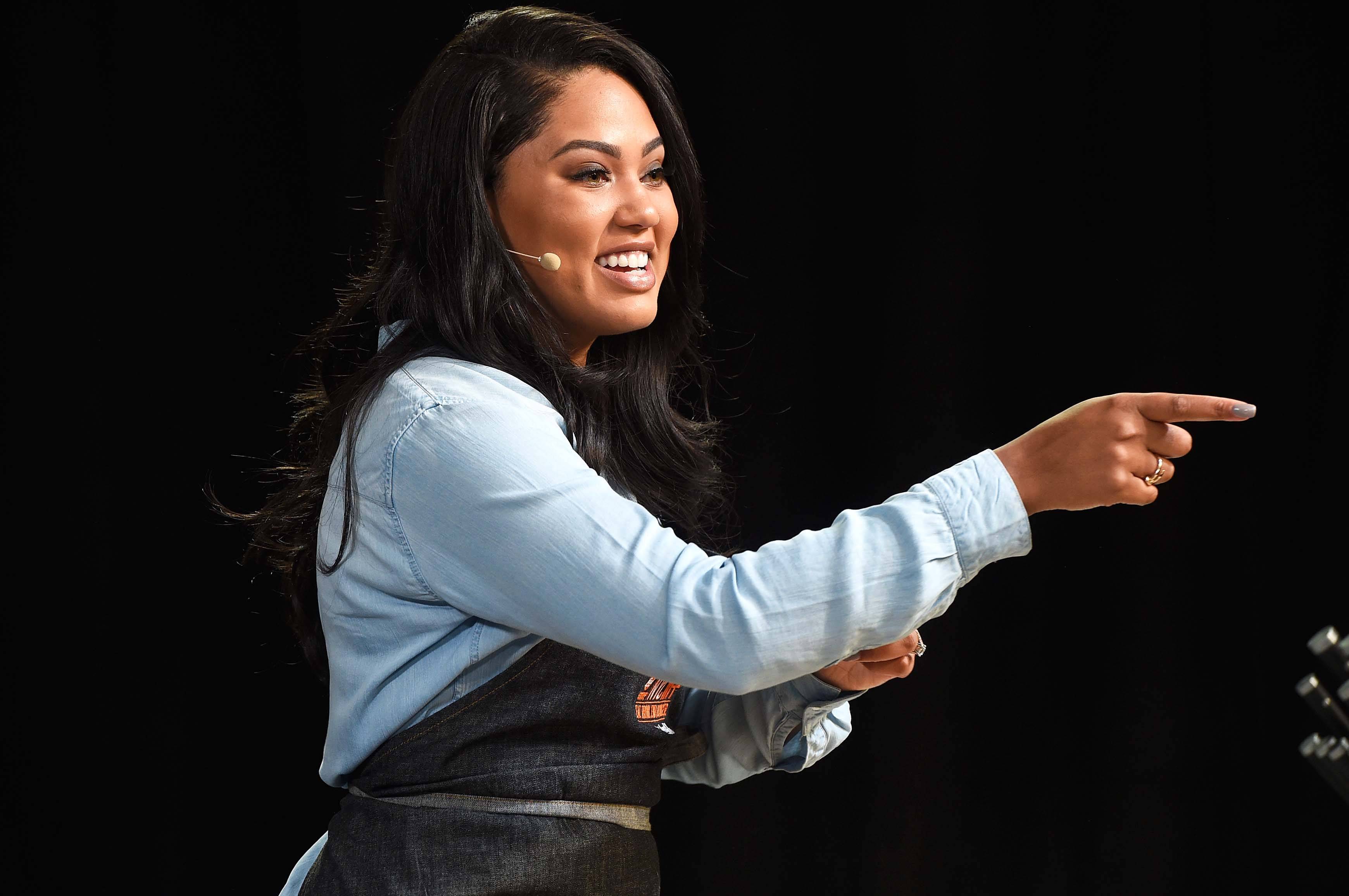 Ayesha Curry had time today. After posting a cute photo of herself taking a stroll with her two beautiful daughters, a hating-ass person posted a hateful comment on her picture, as hating-ass people do. Ayesha said not today, Satan!
All social media users encounter trolls at one point at another — otherwise described as "haters and losers" by our less-than-articulate POTUS. And while for the most part celebs stay mum (they are up to shit, after all), some comments can strike a chord, eliciting a well-deserved drag.
For Ayesha, a mommy-shaming comment clearly made her feel some type of way. "Damn, can the nanny get in the pic too? We know you arentt [sic] doing the heavy lifting yourself. Wasn't Riley in this outfit 2 days ago? This pic wasn't from yesterday. Great on your bro for that free trip," someone wrote. 
Y'all done pushed Ayesha to the edge. She then issued this epic clapback: "Definitely have a nanny and my mother helping me on the trip. I work a full time job on top of being a mom like many women do every day. Love every second of it. It takes a village to raise children. Assuming you don't have any with cryptic and presumptuous comments like these. Please carry on and try your best to do it with positivity and a smile. Women can be mama's [sic] and working women and be great at both. Don't box us in." Bloop! 
Mrs. Curry's classy clapback game rightfully checked this troll. Women continue to fight for equal rights, but wasting negative energy harnessing such negative energy is just a waste, especially with today's administration threatening both POC and women's rights at every turn. We got bigger things to worry about than Ayesha's nanny, folks!
The lesson here? Don't come for Ayesha, people!