Q&A: Lens on Talent Season 1 Winner Phyllis Toben Bancroft
The filmmaker will make her BET debut later this summer with Burned.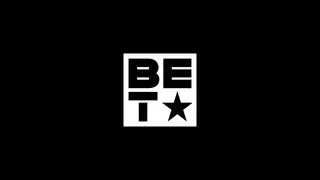 Phyllis Toben Bancroft won the first season of Lens on Talent on the strength of her short film, Spent. Since winning the $100,000 prize last March, Bancroft has been working diligently on Burned, a new short film about a female firefighter who returns home from the Iraq war suffering from PTSD. Burned is scheduled to air Sunday, Oct. 2 at 11 p.m. on BET. BET.com had a chance to catch up with Bancroft in Los Angeles to discuss life after Lens on Talent and what's next for her career.
BET.com: Tell us about Burned.
Bancroft: Burned is a short film starring Bianca LaVerne Jones, who is a fabulous actor. It's about a woman who returns from Iraq with post-traumatic stress disorder, and her civilian job is a firefighter. We follow her on her way to get help.
How did you discover Bianca LaVerne Jones?
I met Bianca when I won BET's Lens on Talent. She was at the after-party and she was introduced to me by a friend, who I did another short with. She had gone to Yale drama school and I'm from a theater background. I had gone to the Yale Summer Cabaret so I'm very familiar with their program and how hard it is to get in and get out of it. When I met her, we just kept in touch. Whatever she did, she would send me her work and I just kept an eye on her. When this project came up, there were some celebrity actors that I wanted to use, but scheduling did not permit it. The first person I thought of was Bianca. I contacted her to see if she was non-SAG and she said that she was. I actually auditioned her over Skype and she did a great job. I was like, "Oh my God." I was tingling. I had her send some clips to my casting director because I felt like, "Wow, she's not here." I can't reach out and touch her and she's not going to be here to read with the other actors when I audition them. He saw her and said, "Cast her now. Don't let her slip by." We cast her and brought her in from New York.
You mentioned auditioning Bianca over Skype. How has social media changed the way filmmakers get things done?
It's amazing because I would have never done that. I really like to feel the essence of people when you're looking at someone's eyes. Actually, Sykpe is so clear and it happened to be one of those connections that wasn't pixelated. It was a clear connection for the whole reading and it was just great. I try to use Facebook, Twitter and all that to promote my film anyways.
Actor Eric Roberts has a cameo in Burned. How did you land him?
Eric Roberts answered the ad. [Laughs] My casting director put it out on the Breakdown [a casting website] and he responded. I guess my casting director and he go way back. He cast some of his first movies and it was a really nice favor that he did for me by just showing up. Really nice guy. First of all, he went beyond the call of duty. We had to rewrite his role when he said he would do it, because he was shooting a pilot. He came between his breaks during work. He was working on the pilot and came during lunch to shoot Burned. We got all set up for him and were waiting basically for him to come in, do his lines and be done. It was really great because I had a great team and they were organized and they had the lighting ready. We had a stand in for him so we could set everything up before he got there. He came in, got dressed and did it. And was so friendly to everyone. You could definitely tell he was a pro. It was a pleasure working with him.
Was the film shot in Los Angeles?
Yes, it was shot out here. We had a different location almost every day. It was a really time-consuming shoot. We shot in South Los Angeles, View Park, down in South Central, an area near the University of Southern California, and a firehouse. That was pretty awesome because the fire department was really gracious in terms of letting us shoot there. What I didn't know is if you shoot in a firehouse, you don't have to pay them. They would like you to make a donation to the firefighters fund, but because it's a public building, you don't have to pay. That's the case for any public building, if there are any filmmakers out there that need to know.
What was the biggest challenge you faced in getting this project off the ground?
Directing and producing at the same time. This was my first time doing both at the same time and it was a little challenging. Basically, it's two different parts of your brain. I had no downtime on set at all. I would be directing and they would say "Cut!" and I would have a break for 15 minutes so they could set the lights. My lighting team was so fast. They were the fastest team I have worked with. So every time I thought I had a break and my production team would come in and say "I need you to sign these checks and answer these questions." By the time I was done with them, it was time to shoot again, so I had no downtime. Luckily I had been working out a little beforehand, so my stamina was good.
I have a Web series called Ernie's Girls, and it's based on a television series. My goal is to really focus on that because before Burned, I was working on pitching the pilot for that and shooting the pilot.
The third season of Lens on Talent will be focusing on music, dance and fashion. As a filmmaker, what advice would you give LOT3 contestants?
The film that I won Lens on Talent with was Spent. I can say that from the inception of that film, I was very passionate about it. For me, it was a story that had to be told and it had to be told then. It had to be told by me. I went through a lot to get that film made. It was challenging because not everyone saw my vision. Whatever medium you're in, just give it all you have. When I recruited people, they gave it all they had. It just became very important to everyone. I think that also happened with Burned. People see your excitement about it, they see your passion for it and it's infectious. Just do the best work that you can. That's all you can do really.
Burned airs Sunday, Oct. 2 at 11 p.m. on BET.
For more information on Burned and Phyllis Toben Bancroft, check out her website.
(Photo: Andrew H. Walker/Getty Images)