Art Basel Miami 2021: Black Artists You Should Know
Enjoy these talented creatives while having fun under the sun.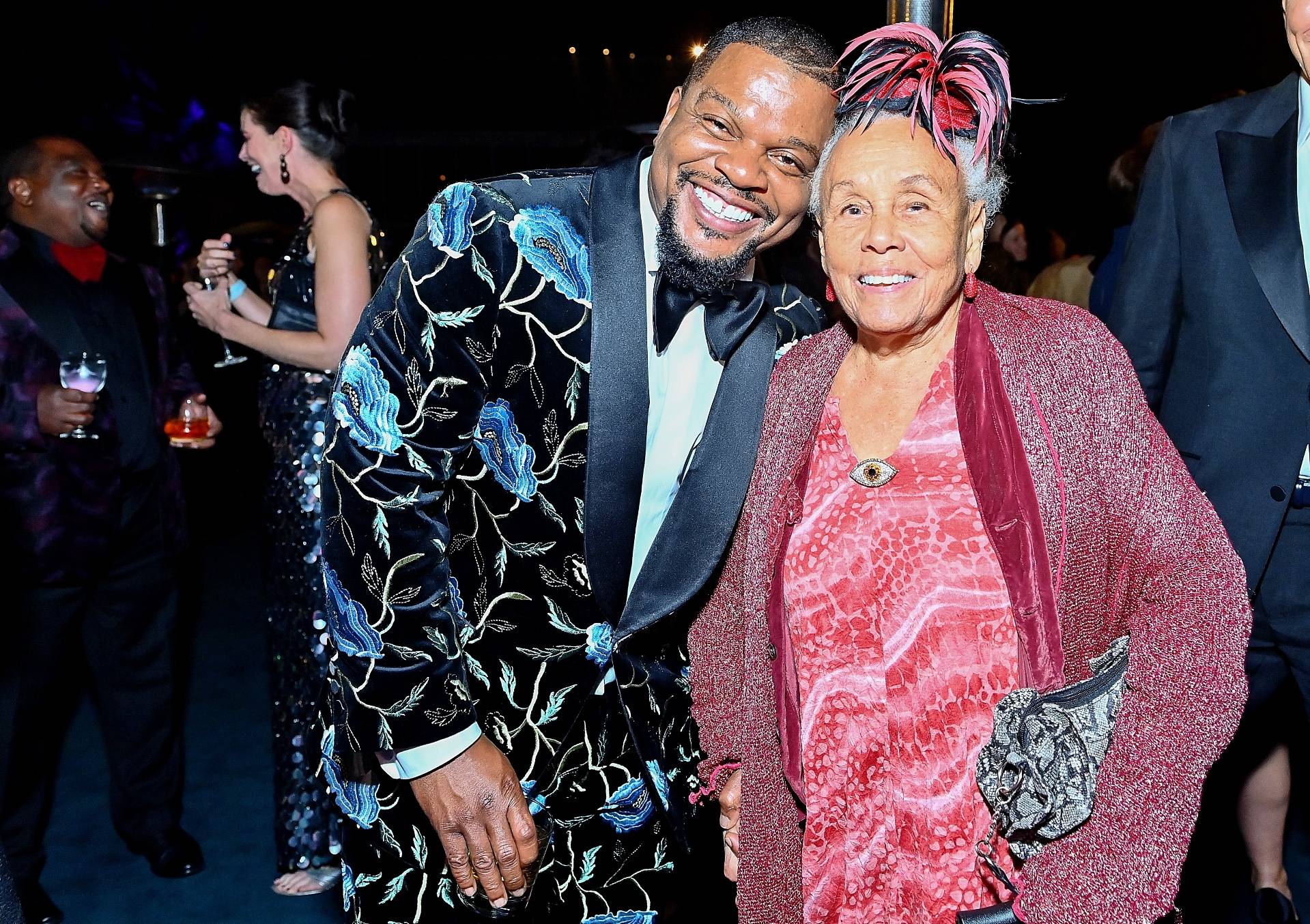 Art Basel, the buzzy, well-attended cultural event, in Miami Beach is here and active! The art community has descended upon South Beach with bags packed and excited for a week filled with a whirlwind of activity. This year, galleries are no longer required to have a physical space to participate. And with 253 galleries from 36 countries and territories, 43 of which join for the first time, this epicness of Black creativity, including work by Kara Walker, Kehinde Wiley, and a host of others, means this list should be a part of your go-to guide this week.

Art Basel's global director Marc Spiegler emphasized the importance of diversifying Miami Beach, telling ARTnews, "[Art Basel] said, 'Let's take this hurdle away because there are already enough hurdles anyway." COVID precautions at the fair won't restrict anyone from expanding their artistic worldview (there's a mask mandate for everyone). And for every moment that takes place between members of the international art world, the Black artists on this list are ones that you should diversify your bonds for.

From Dec. 2 through Dec. 6, BET will be on the ground to guide you as art appreciators converge in Miami. With so much going on, this is an opportunity to check out our official BET x Art Basel Miami 2021 hub and, below, learn more about these five Black Artists to experience during Miami Art Week.
---
Troy Makaza | First Floor Harare
Historically, Art Basel in Miami Beach did not feature any Black-owned galleries and almost no exhibitors based in Africa. Thankfully, in an age where new work by Black artists is immeasurable in scope, beauty, and range — Troy Makaza effortlessly hurdles over stagnancy with his incomparable style. A rising cultural player from Harare, Zimbabwe, Makaza united his interest in form and texture with his love of painting to develop a "well-woven" hybrid art style that will be shown in Nova, a section of the Art Basel fair devoted to experimental art. At only 26, Makaza's work has already received acclaim from institutional exhibitions in Marrakech (MACAAL) and Cape Town (MOCAA) — and you should allow his work to impact you while celebrating in South Beach.
Qualeasha Wood | Kendra Jayne Patrick
Art Basel is a great time for the young artists in the game to further their careers. For art appreciators, it has been really great to witness the rise of Qualeasha Wood. Few booths in Nova attracted "oohs and ahhs" as did the Kendra Jayne Patrick-organized installation. Her work will be at Patrick's booth in ABMB's Nova section and finds her harnessing her medium to address the identity of Black femmes. In drawing on the kinetic and visual language of the internet, Wood combines meditative self-portraiture, Catholic iconography, tapestry work, and pop-up windows surrounded by cursors to address coopting in culture. This is an exhibit to bookmark in bold on your digital map.
Betye Saar | Institute of Contemporary Art
After the pandemic put a pause on the 2020 edition of Art Basel Miami, Betye Saar's rarely-seen 1980s installation gets some devoted time and space to shine. Betye Saar: Serious Moonlight, which is open for viewing from Oct. 28 to Apr. 17, 2022, explores the 95-year-old artist's interest in spirituality. She is widely recognized for her otherworldly assemblages that explore race, gender, and politics. Serious Moonlight, however, was influenced by her travels to Haiti, Mexico, and Nigeria, and was produced mostly between 1980 and 1998.

Replete with cultural symbols drawn from these places, this great addition to Art Basel will surely awe how immersive and large-scale her work is. Each of the works plunges visitors into the corporeal and metaphysical, ensuring that you can leave your magnifying glass in the room.
Kim Dacres | Gavlak Gallery
At many fairs, there have not been many attempts at spotlighting Black art, domestically or from the diaspora. And on the business side, it is equally lacking. Kim Dacres, a Bronx-based artist, uses found tires and rubber sourced from mechanic garages, construction sites, and bicycle shops to "proffer a novel twist on chess." With Black Moves First (on view from Dec. 1 to Jan. 2, 2022) being Dacres' first solo exhibition of recent sculpture work at Gavlak's Palm Beach location, the inspired bricoleur uses screws and braiding techniques to layer topics that will inspire hours-long discussions of the concept.
Conrad Egyir | Jessica Silverman Gallery
In Terrace Martin's "Griots of the Crenshaw District," the refrain of "I'ma always pull up," resonated with the family aesthetics that imbues his new album, Drones. Known for his bold, graphic portraits, Detroit-based Conrad Egyir illustrates his subjects like royalty and mixes iconography from his native Accra, Ghana to deliver a Tyson-esque visual punch of Pop art. Egyir's "700 Cycles of Somatic Rendition," which is only open from Dec. 2 to Dec. 4, is his most ambitious work to date. Shaped like a large-scale tableau with references to folklore artists such as Faith Ringgold (mixed media sculptor, If One Can Anyone Can All you Gotta Do Is Try) and Charles White (artist, We Have Been Believers), this non-linear, evolving composition blends Adinkra symbols into a 20 feet long and 7 feet tall work of art that has already been sold, according to director HAKKı Serhat Cacekli.
---
Kevin L. Clark is a screenwriter and entertainment director for BET Digital, who covers the intersection of music, film, pop culture, and social justice. Follow him on @KevitoClark.