R. Kelly's Alleged 19-Year-Old Girlfriend Has the Internet in an Uproar
Time to remix "Age Ain't Nothing But a Number"?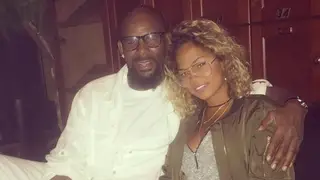 R. Kelly has spent a large majority of his career taking heat for his preferred company of women much younger than him.
Most recently, R. Kelly is under fire for allegedly dating a 19-year-old. The three decade age difference is definitely a vast one, but we suppose weirder things have happened in Hollywood.
The young lady in question is Halle Calhoun, whom the singer showed off as his date at the Gold Room in Atlanta this past weekend.
Check out some passionate reactions about the new relationship in the tweets below.