Hip Hop Awards '20: Eminem's 2017 Cypher Is More Relevant Than Ever
Things haven't changed three years later.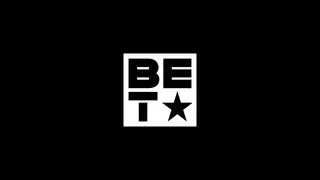 The past four years of President Donald Trump's virulent presidency have been marked by strong dissidents on both sides of the political aisle that has finally steamrolled into the start of the impeachment process.  
Rap has long been a rallying cry for disenfranchised Black communities to denounce the establishment that chain-linked their lives to systematic oppression. From Compton's N.W.A to New York's Public Enemy, artists have been proclaiming American society's shortcomings for decades. When sharpened under the might of the angry and downtrodden, rap has wielded great influence holding those in power accountable and giving a voice to the silenced.
BET's annual cypher has been a battleground for these grievances to take shape before they spill into an all-out verbal assault. In the leadup to 2020 BET Hip-Hop Awards, we decided to highlight why one cypher in particular is relevant.
Three years ago, Eminem unleashed a scathing four-and-a-half minute takedown of President Donald Trump during his pre-recorded freestyle at the 2017 BET Hip-Hop Awards. Aptly titled "The Storm," the Detroit legend brutally blasted apart Trump's incendiary politics with a blistering rebuttal targeting Trump's media obsessions. 
Here are some lyrics that showcase why Eminem's cypher is still holds up.
Puerto Rico and Hurricane Maria → the Bahamas and Hurricane Dorian

"When he attacks the NFL so we focus on that instead of talkin' Puerto Rico or gun reform for Nevada / All these horrible tragedies and he's bored and would rather / Cause a Twitter storm with the Packers."

The plight of Puerto Rico has been met with a callous refusal by Trump's administration to offer aid to the Caribbean island after being ravaged by a hurricane. At the time, Eminem criticized Trump for his lackadaisical response towards Puerto Rico. To this day, Trump's administration has appropriated funds  designated to Puerto Rico for his hateful border wall. In 2019 when Bahamians came to America seeking refuge, they were sent back to ransacked homes.

Colin Kaepnerick's NFL Protests → Jay-Z and the NFL's New Deal

"Now if you're a black athlete you're a spoiled little brat for / Tryna use your platform or your stature /To try to give those a voice who don't have one / He says, "You're spittin' in the face of vets who fought for us, you bastards! Unless you're a POW who's tortured and battered / 'Cause to him you're zeros /'Cause he don't like his war heroes captured / That's not disrespectin' the military /Fuck that, this is for Colin, ball up a fist!"

This year marked Colin Kaepernick's third anniversary since he took took a knee during the national anthem to draw attention to the oppression of Black people, and people of color. His actions sparked outbursts from critics, which Trump readily latched on to. Although Colin has yet to snap another pass since,  the impact of his actions has been felt. 

In August, the NFL and Jay-Z jointly announced a new social justice and entertainment partnership. The Roc Nation honcho will reportedly consult on the Super Bowl halftime show and have input in the corporation's social initiatives. While some took it as an affront to Colin's efforts, it signifies that the former quarterback has become one of the leading faces of the new civil rights wave.

Trump's Stance On Nuclear Warfare

"But we better give Obama props / 'Cause what we got in office now's a kamikaze/ That'll probably cause a nuclear holocaust."

The earlier part of Trump's presidency was marked by stifled peace talks with various countries, North Korea most notably, that can be summed up as all-or-nothing approach. It hasn't really moved the needle towards peaceful resolutions. If anything it's made other countries more wary. He just shored up that stance with the appointment of Charles Kupperman to the national security advisor post, who is an advocate of nuclear warfare.

If that wasn't enough to have you concerned, this past June, Trump casually commented that the U.S. could wipe Afghanistan off the face of the earth in 10 days during a White House visit from Pakistan's prime minister, Imran Khan.

Trump's Border Wall

"He's gonna get rid of all immigrants! / He's gonna build that thing up taller than this! / Well, if he does build it, I hope it's rock solid with bricks /'Cause like him in politics, I'm using all of his tricks / 'Cause I'm throwin' that piece of s**t against the wall 'til it sticks"

The Southern border between Texas and Mexico has been the axis of Trump's racist attacks on Mexican immigrants and other people of color seeking refuge in the U.S. At it's core, it's a physical manifestation of the inherent racist and xenophobic mentality of the president's administration. The wall may never get built but Trump's propaganda has only emboldened white supremacists.

The 2020 Hip Hop Awards will air on BET October 21 at 8/9c.